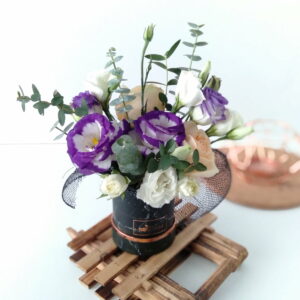 Charlie – Boxed Bouquet (Small)
Charlie – Boxed Bouquet (Small)
RM69.90
It is the buyer's responsibilities to read FAQ and TnC before purchasing.
Please note that this box bouquet is only 12-15cm tall only. It is a mini size!
How to purchase:
Step 1 : Choose the date for your delivery.
Step 2 : Press add-to-cart.
Step 3 : Once you're ready, you may proceed to Check Out.