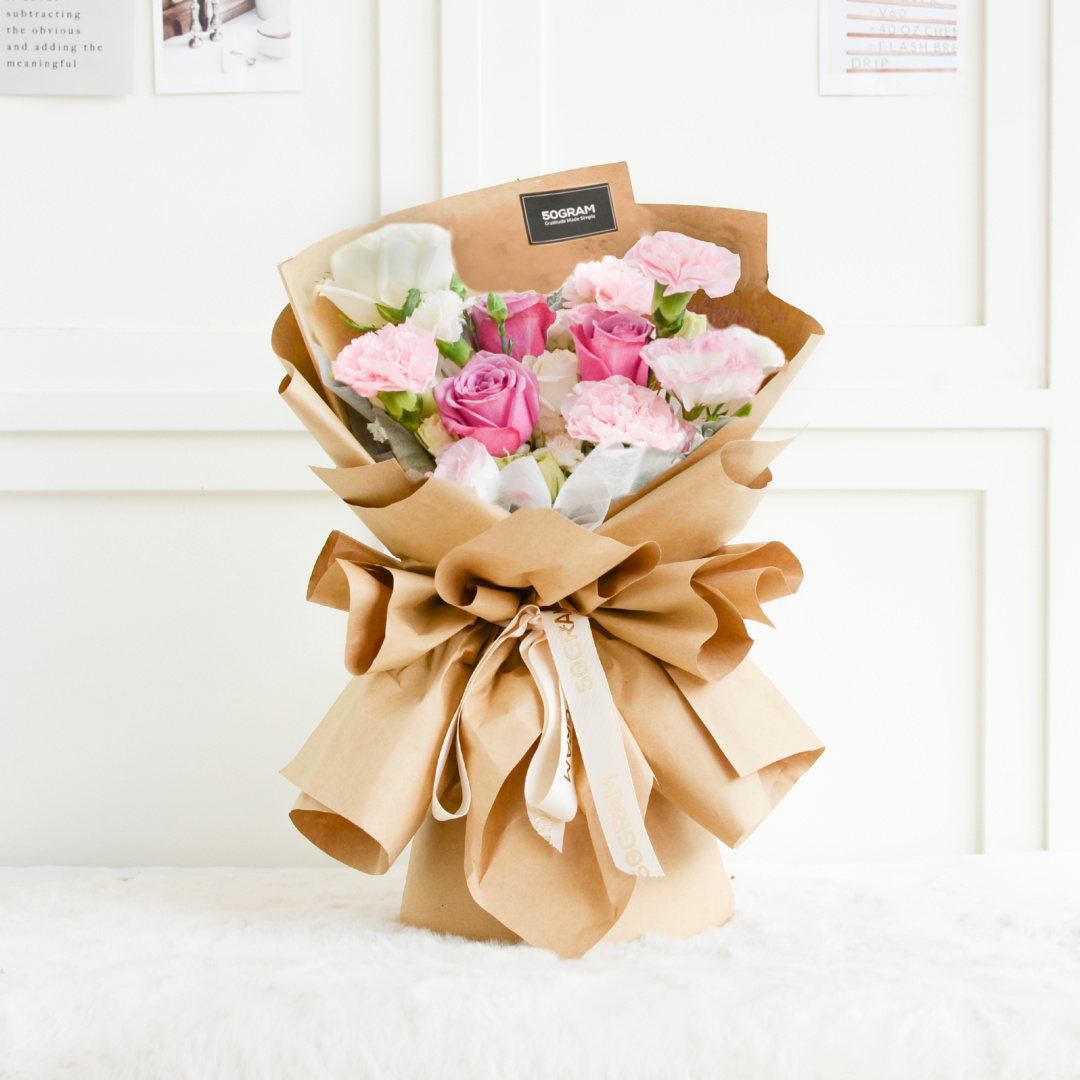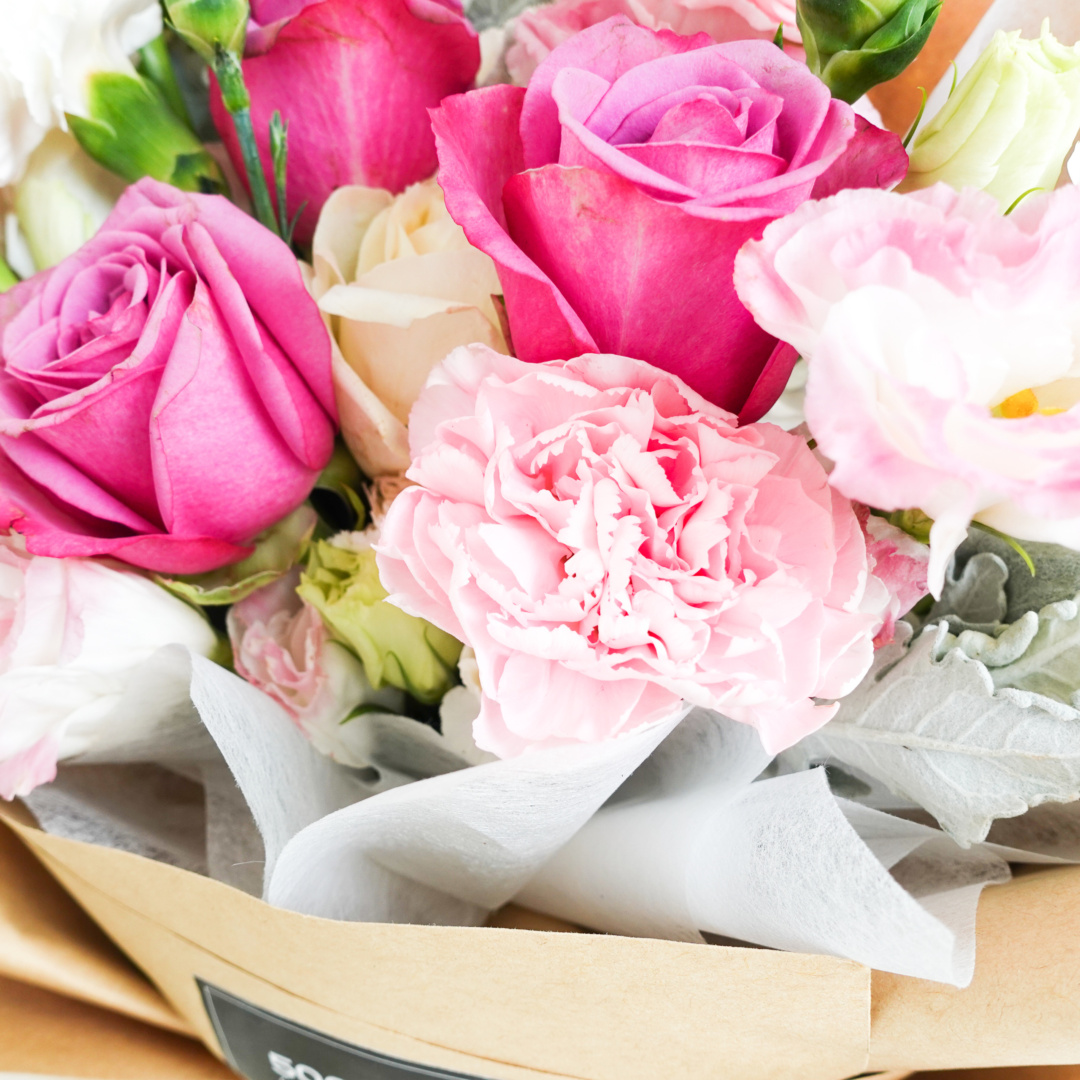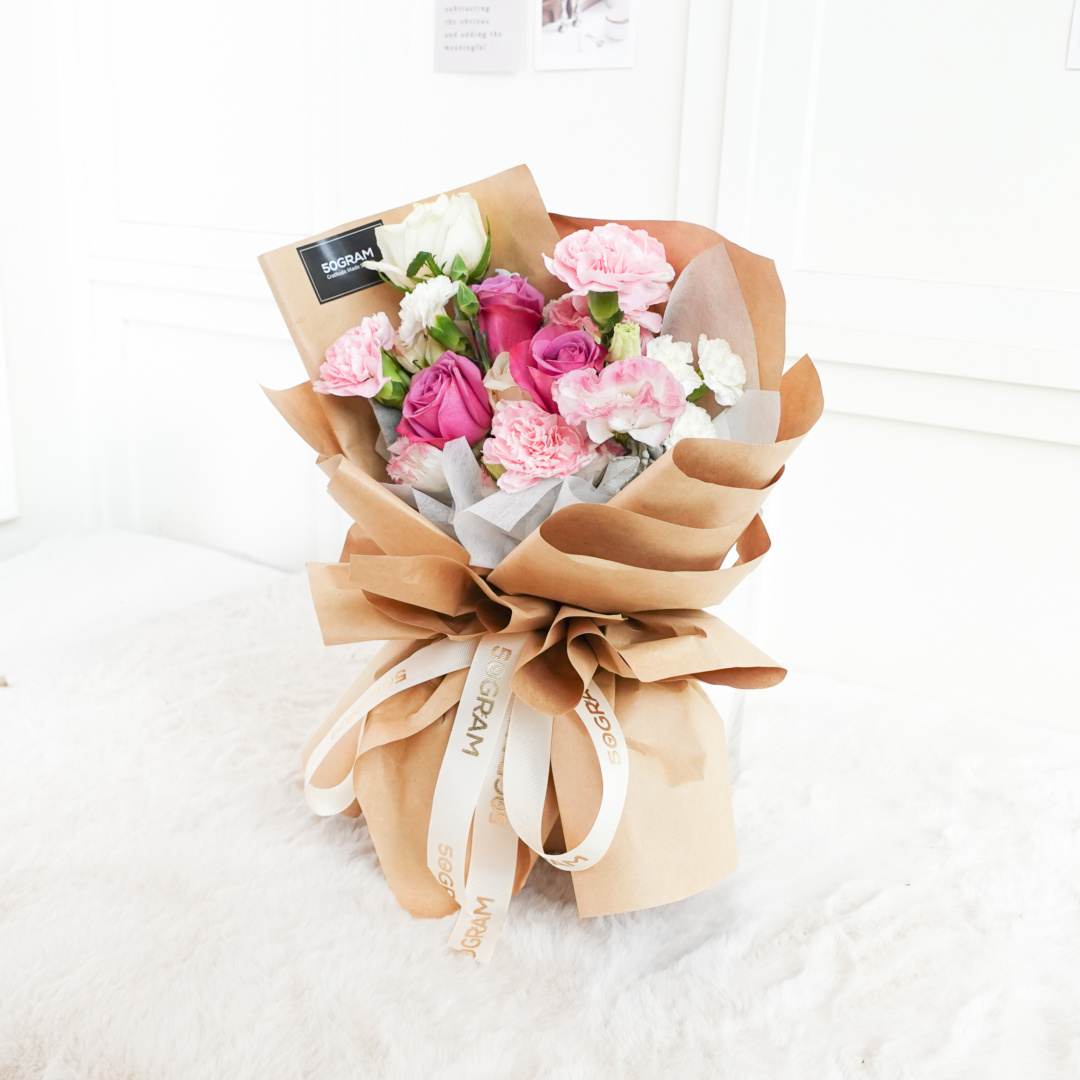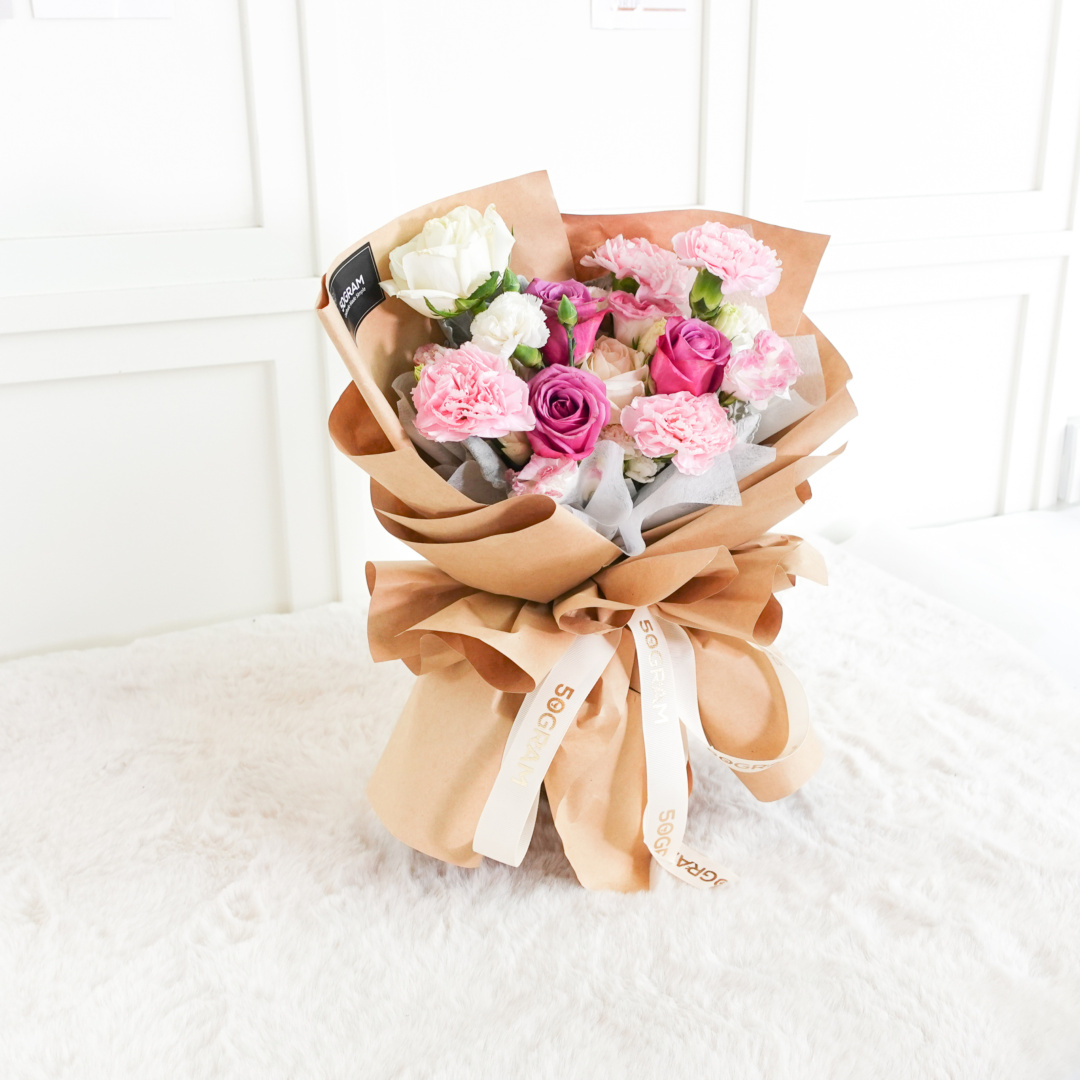 Love Scent – Pink Carnation Bouquet
We've combined the pink carnations purple roses & dual tone lisianthus to create this irresistible bouquet. The beauty and charm of Love Scent will get your recipient smiling no matter what the occasion!
Love Scent (M) come with 4 pink carnation, 3 purple rose, 2 white rose, 2 tone pink eustoma spray carnation white, silver leave & eucalyptus.


4.7 Google Rating
and Quality Flower
Free Shipping*
(Area Checker)