Description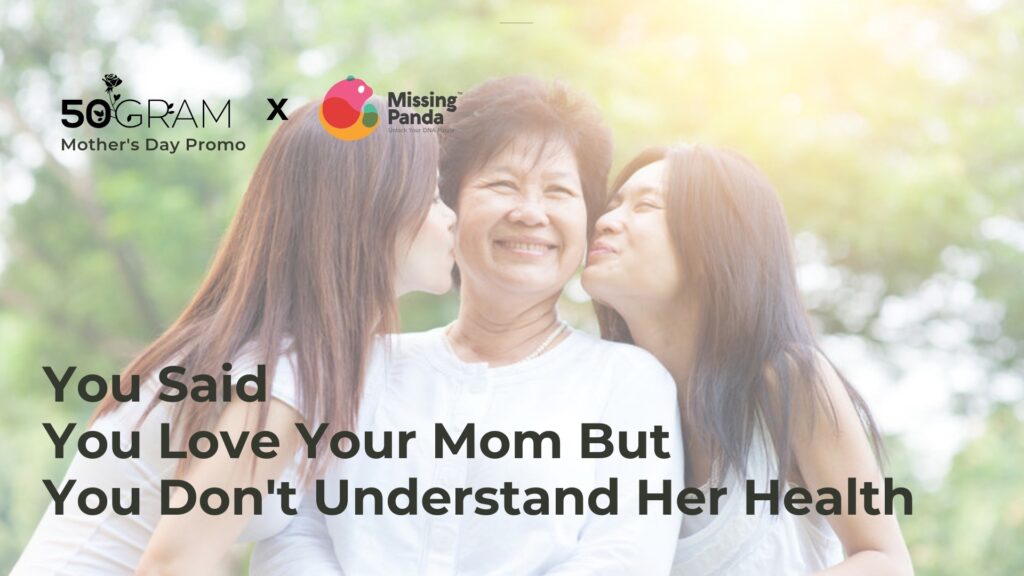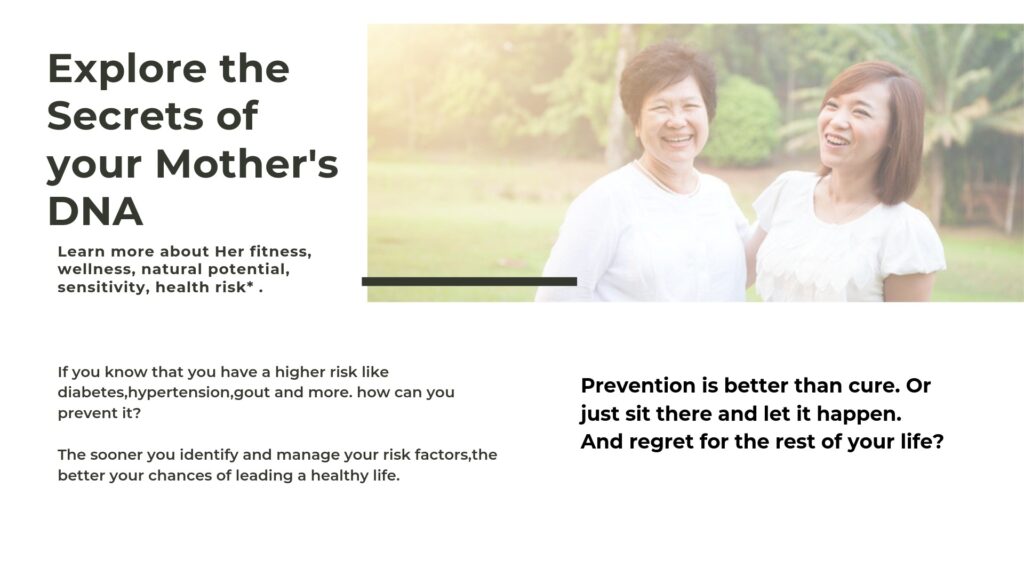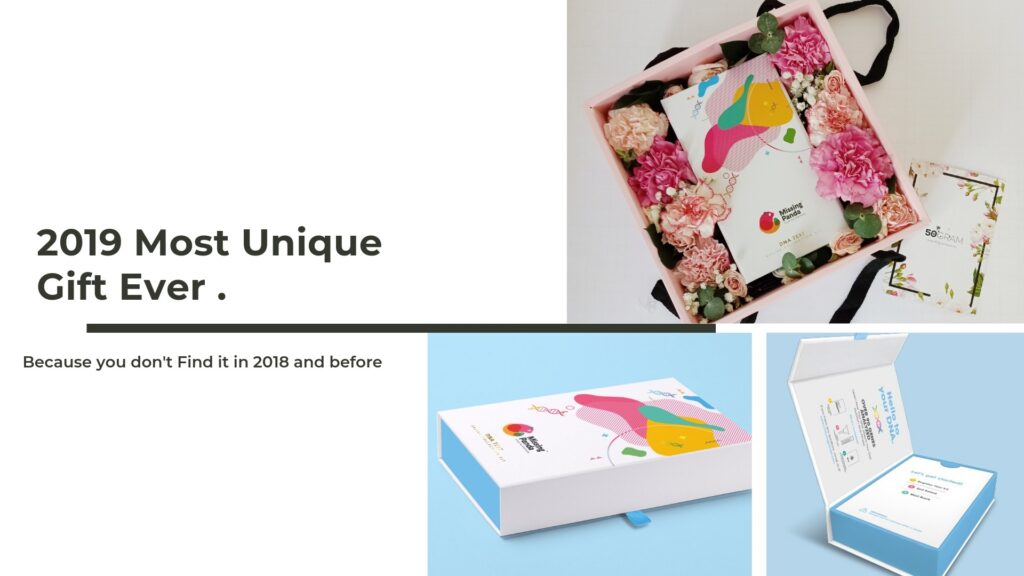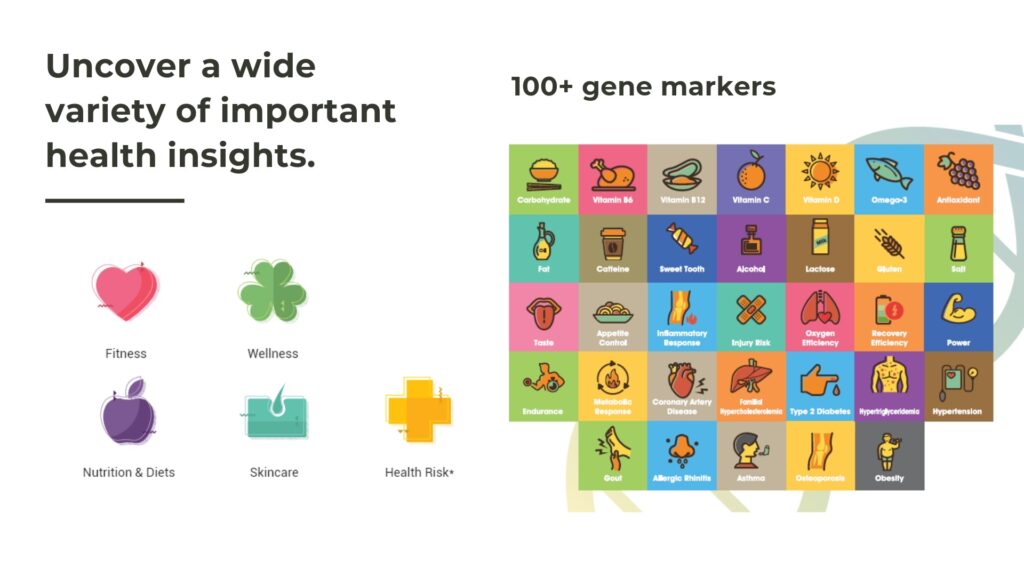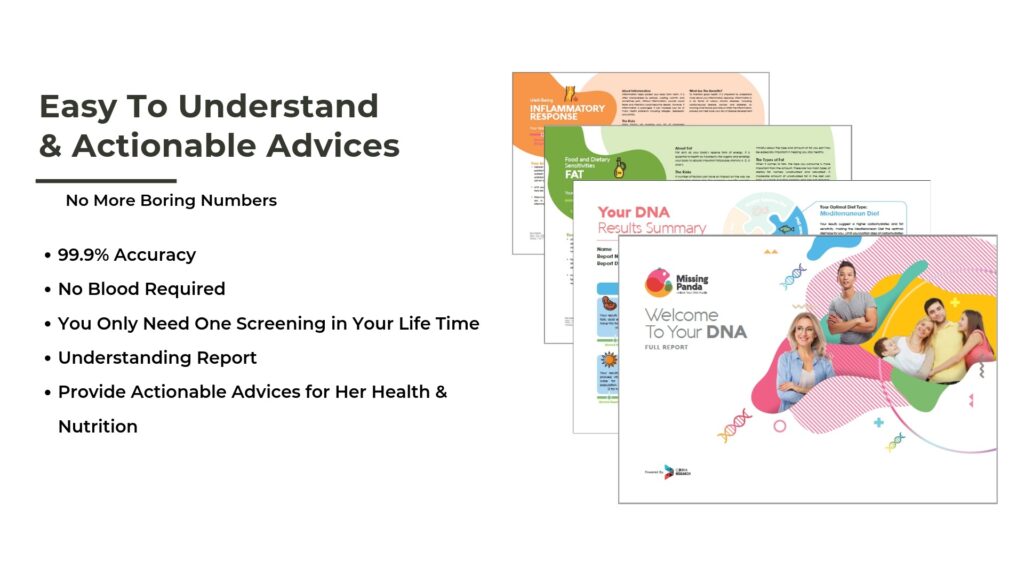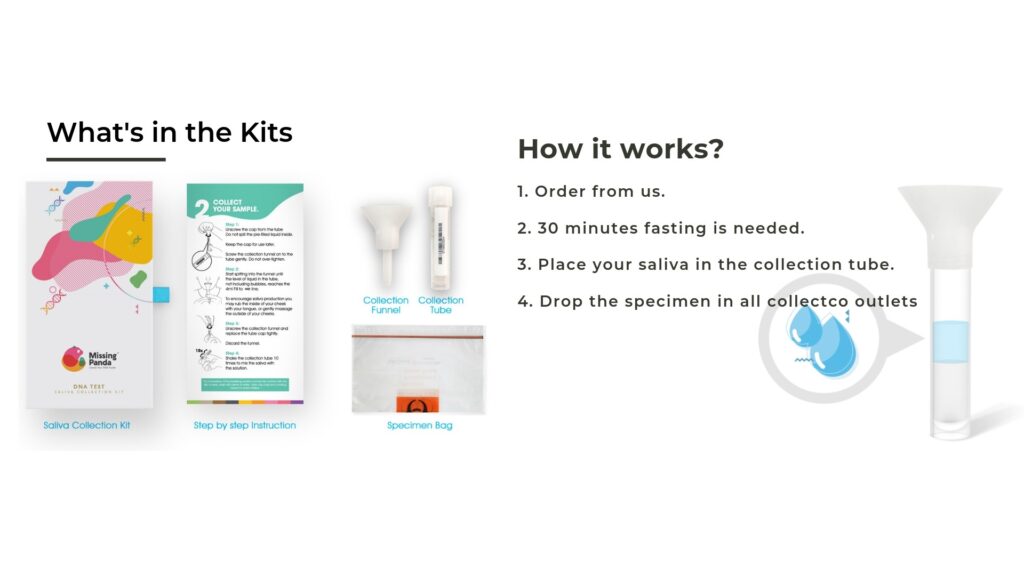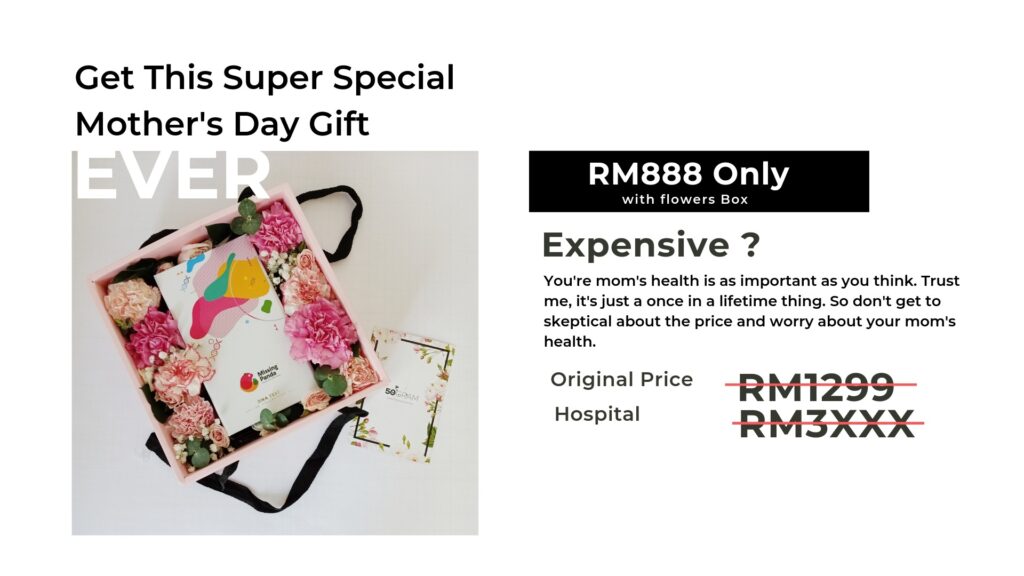 Your DNA can tell you a lot about you like if you're more sensitive to fat than others, whether you should incorporate more Vitamin C into your diet if you are more sensitive to caffeine than your friends, what type of exercises are more suitable for you, and many more. Your DNA can even tell you if you're more likely to develop certain types of disease such as Type 2 diabetes, hypertension, gout and more. Together, your DNA test will uncover a wide variety of important health insights. We empower you to truly understand these unique puzzles about yourself and recommend actions you can take to begin your personalised nutrition and health journey.
The test is suitable for anyone who is curious to understand how their DNA affects their nutrition, diet and workout plans. Whether you want to lose weight, eat healthier, exercise smarter, or just be healthier, your DNA profile will provide you with valuable information on the most suitable diet and lifestyle for you.
No, we only need your saliva sample to discover the missing puzzles in your DNA. DNA will be obtained from some white blood and inner cheeks skin cells found in the saliva sample.
You do not need to go to Cliniva Research to give your saliva sample. Once you have subscribed to our DNA test, we will deliver the saliva collection kit to you. Once you have spit your saliva in the given tube, you just need to send it back to us at Collectco location with the prepaid envelope provided.
Your DNA genotyping results are based on thousands of published research articles, proving relevant effects on nutrition and fitness response, with easily actioned lifestyle changes. Genotyping looks at specific points in your DNA and identifies variations. These variations make you unique. In selecting these specific points, we target on variations that are known to be associated with important nutrition, traits and health diseases. Genotyping is a good way to understand how your DNA can impact your daily life.
We will need to synchronize your saliva sample to your account on our website. The unique barcode will be used for registration to your account for us to identify your saliva sample. This is also part of the privacy protection to make sure only you will have access to the report. The saliva sample will not be processed if it is not registered.
We will notify you by email once your report is ready. Your report can be accessed from your password-protected account through our website.
The genotyping process has a 99.9% accuracy validated. We process all test samples in our own partner's laboratory in SEA. All DNA categories tested are supported by a rigorous volume of research conducted by leading scientists and research institutes around the world.
A number of steps and protocols will be administered to ensure that your data remains safe and secure because we take the protection of your data and privacy very seriously. You will be the only person who can decide how your results are used and shared with others