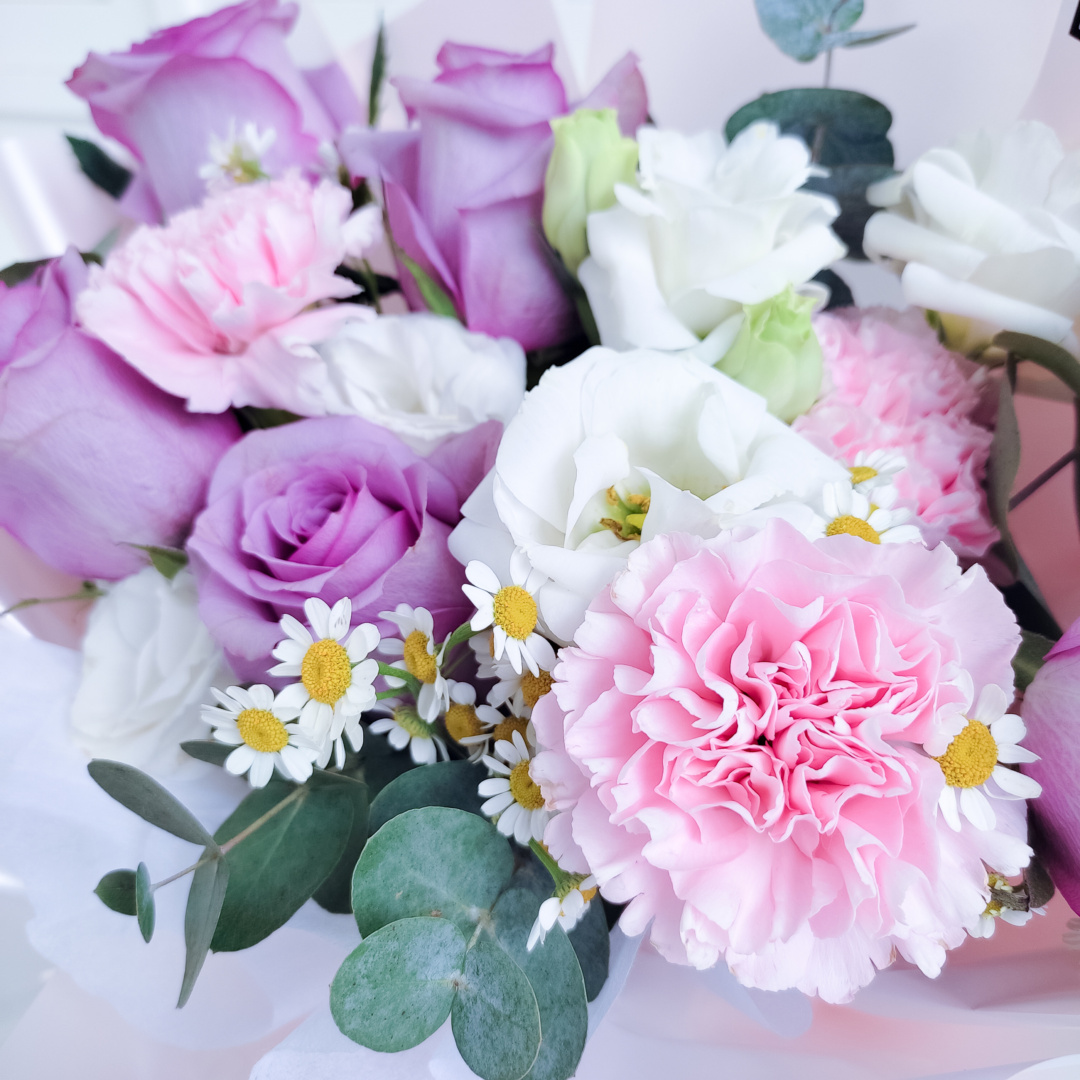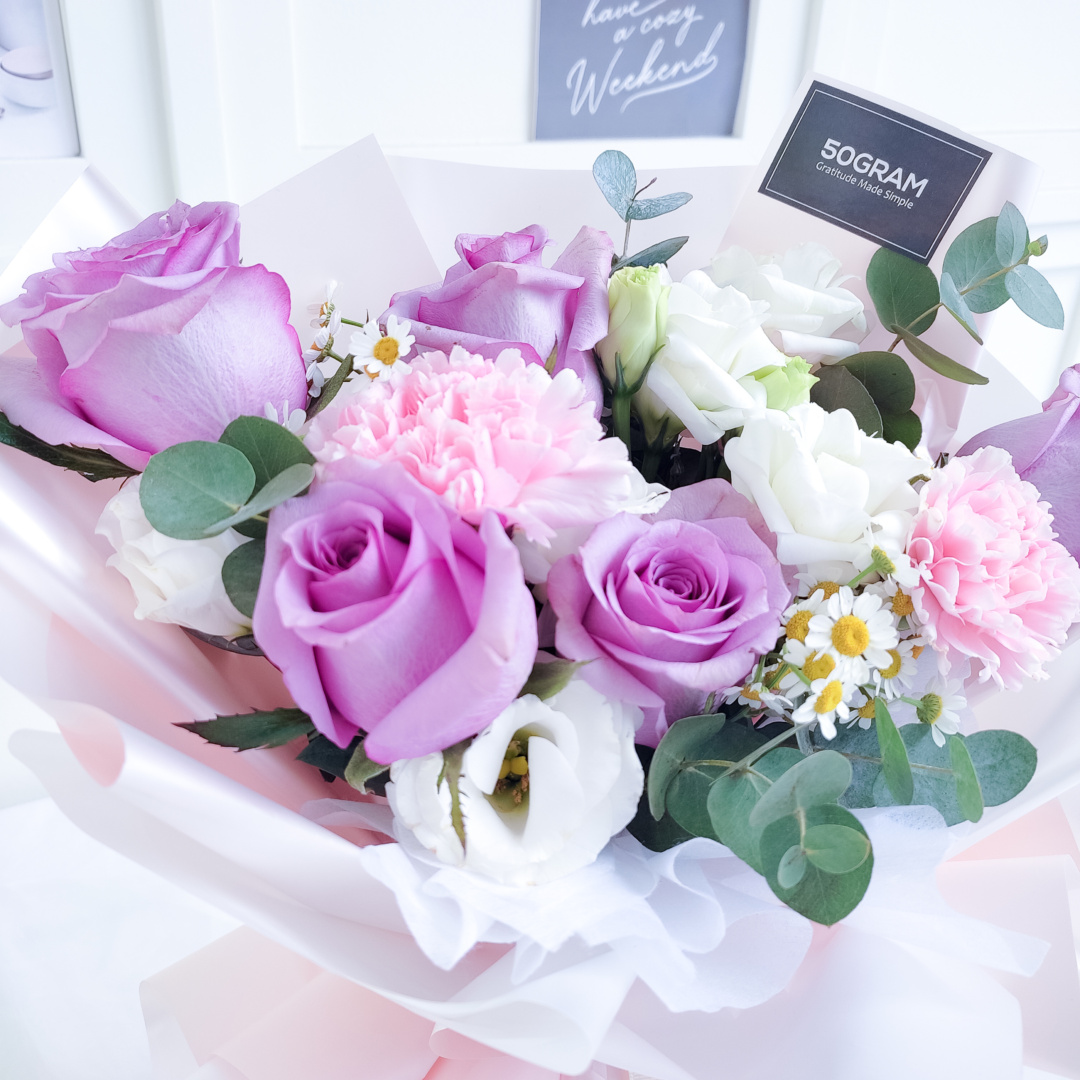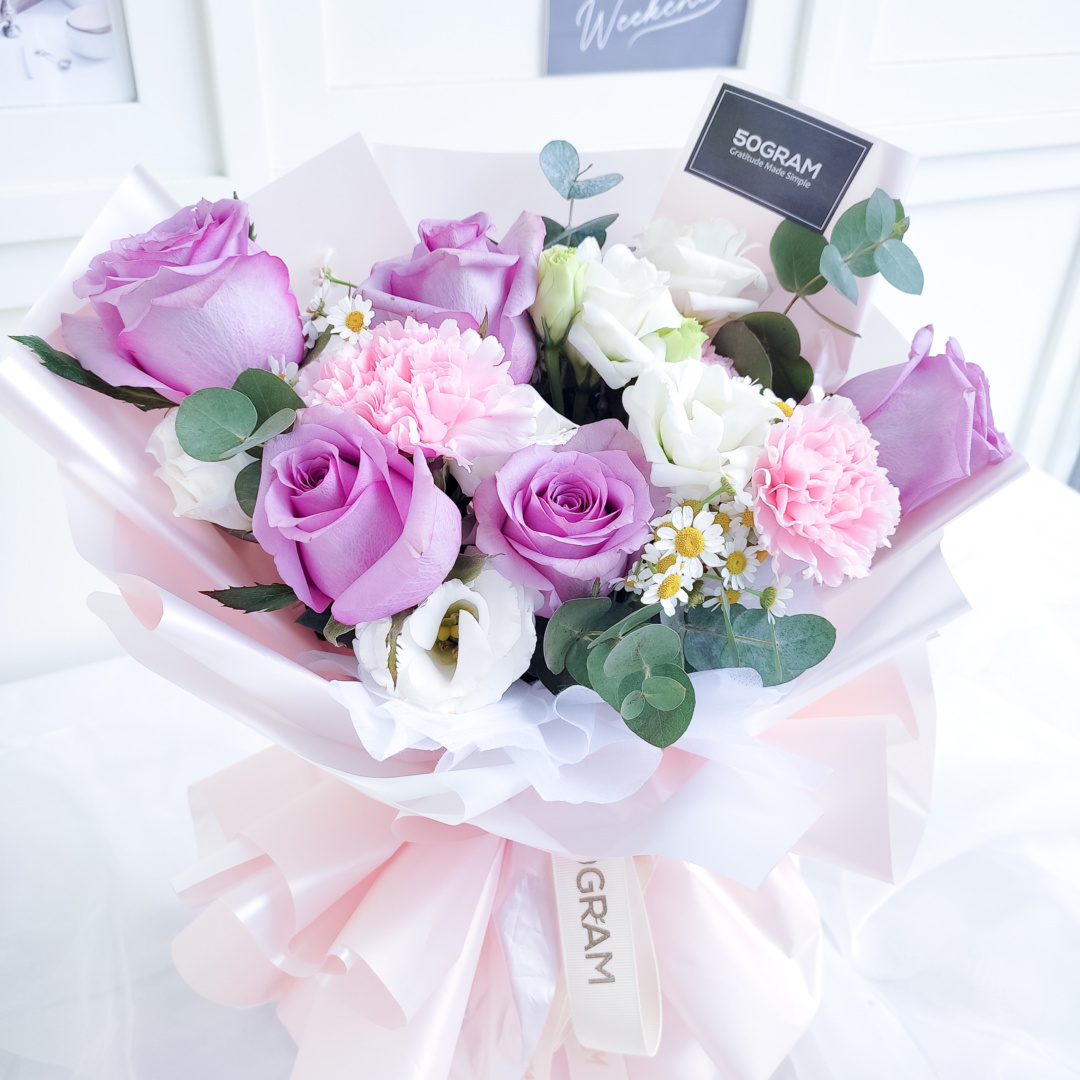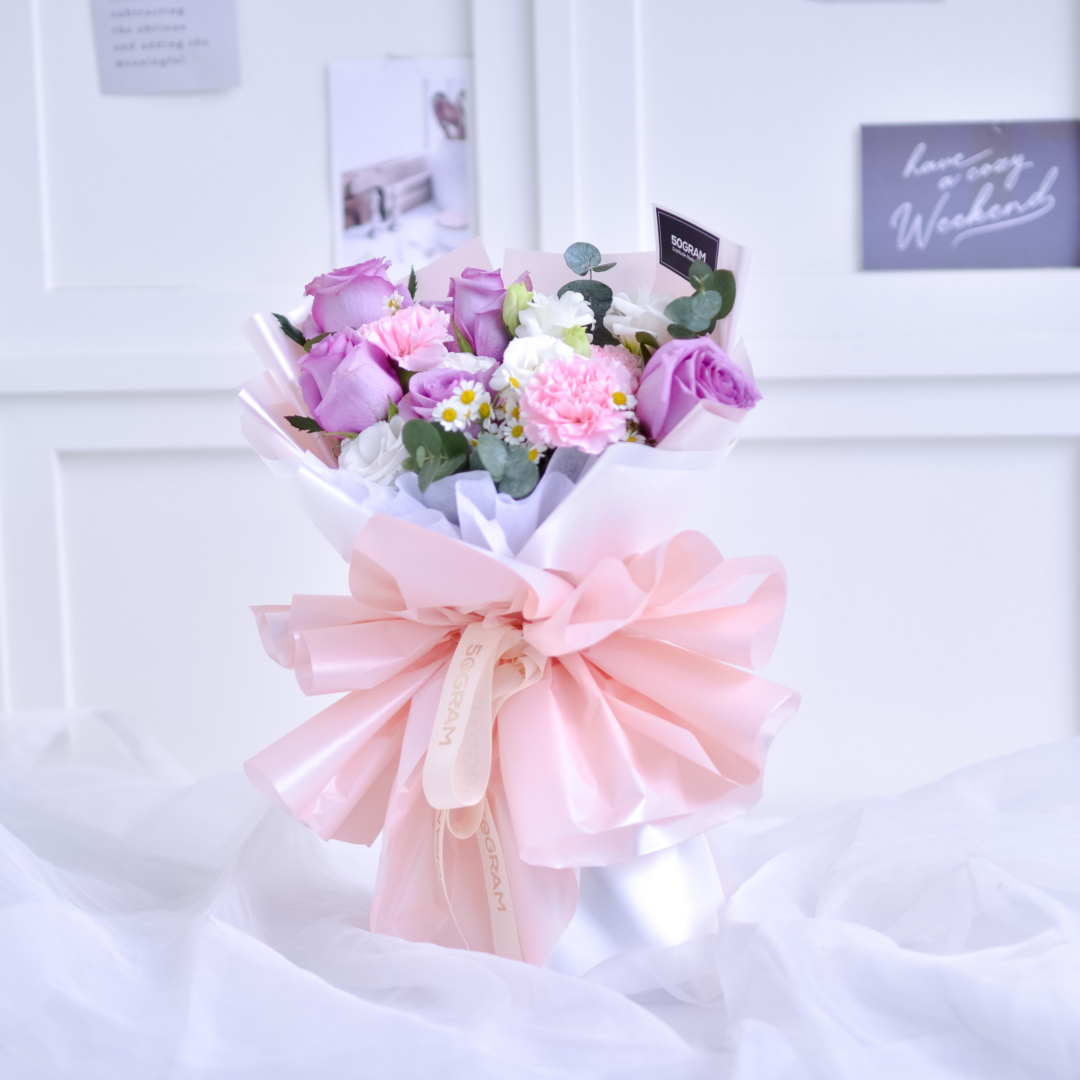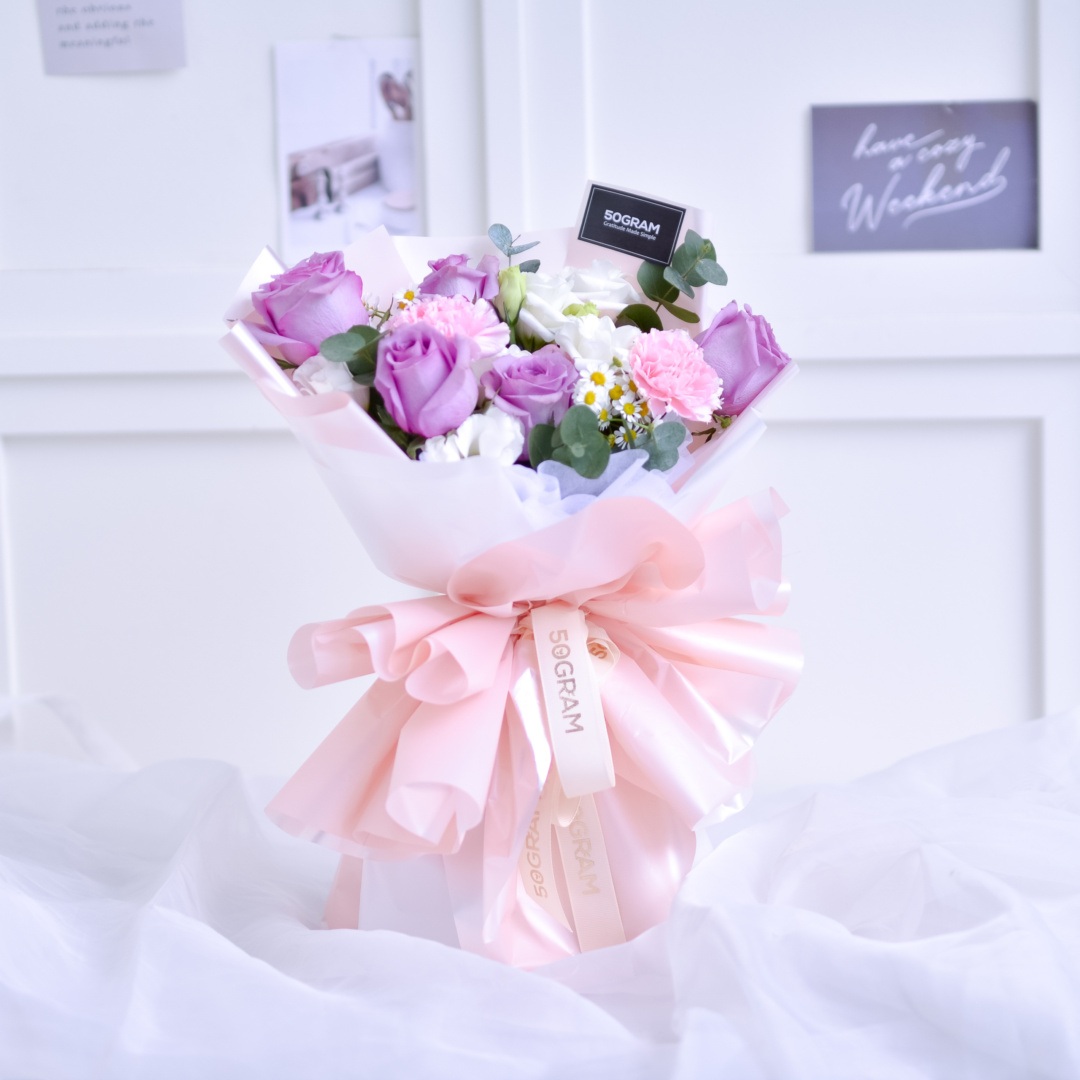 Pragma – Purple Rose Bouquet (Regular)
The beauty of a longstanding love is simply the company of each other to the end. This 520, let relationships be one that is lifelong and affection that is eternal with Pragma's charm.
Pragma Bouquet (R) comes with 5 purple rose, 3 pink carnation, white eustoma, chamomile & eucalyptus leaves.


4.7 Google Rating
and Quality Flower
Free Shipping*
(Area Checker)