There is a kind of serenity in love which is almost a paradise.
It keeps our life in balance with cheer, love, calmness, fun and all sorts of good things.
Life is all about happiness, do you agree?
___________
Sometimes you may ask,
"What's the best thing to give to a girl?"
We say, they love any flower that is given by you yourself.
Because all that matter, is you.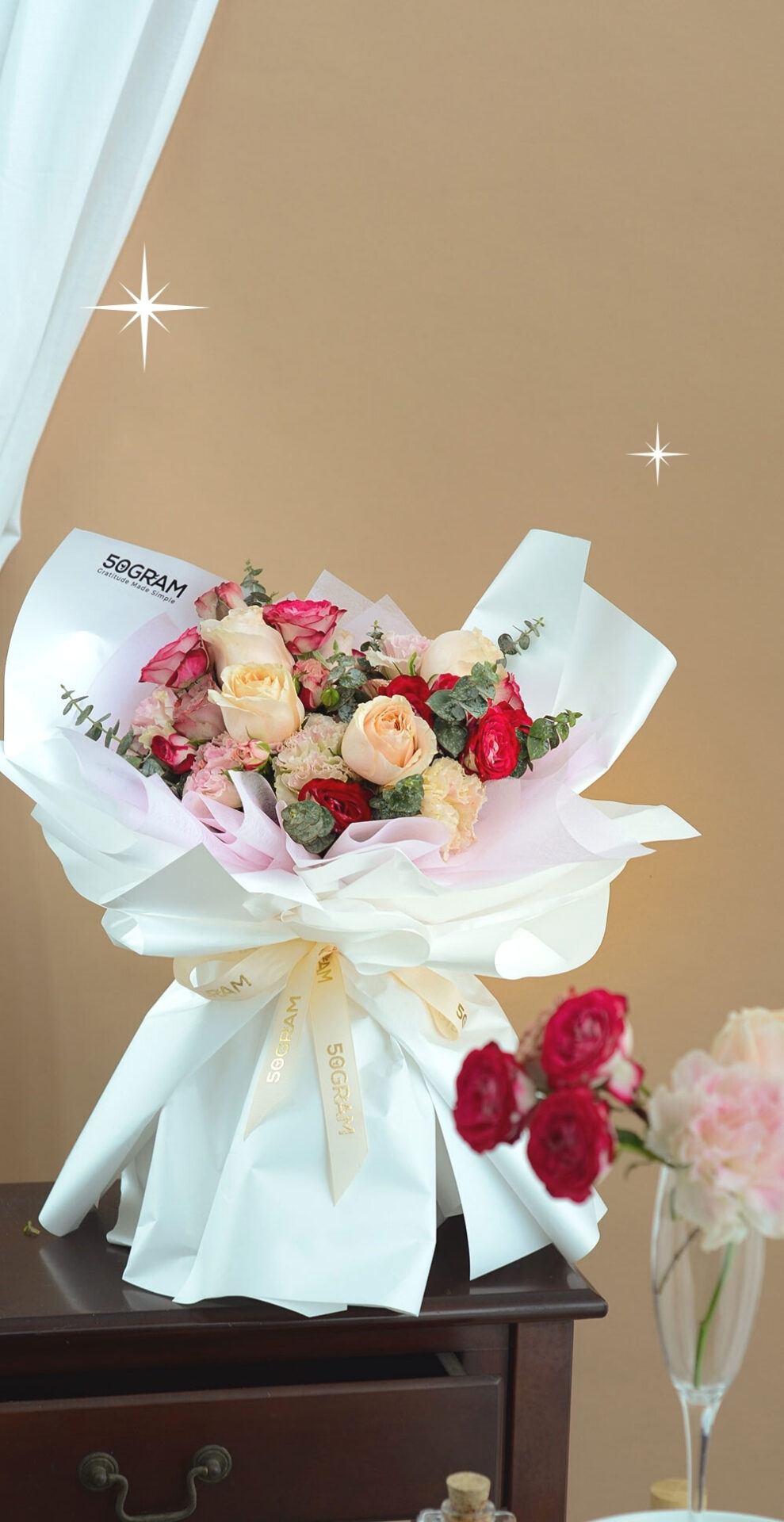 It has been a very hectic few months or even year for our team and everyone out there.
Hearts filled with fear, some with sorrow, 
We guess.. everyone kinda need some bright colors to cheer up the emotional mood..
This bouquet is mainly made with a mix of roses, carnations,
and some love from our team.
With the vibrant and bright colors of the flowers, we hope every person who receives this flower bouquet can take some time to pamper yourself with a short break,
enjoy the view with the accompany of a bright Serenity flower bouquet, and a cup of coffee.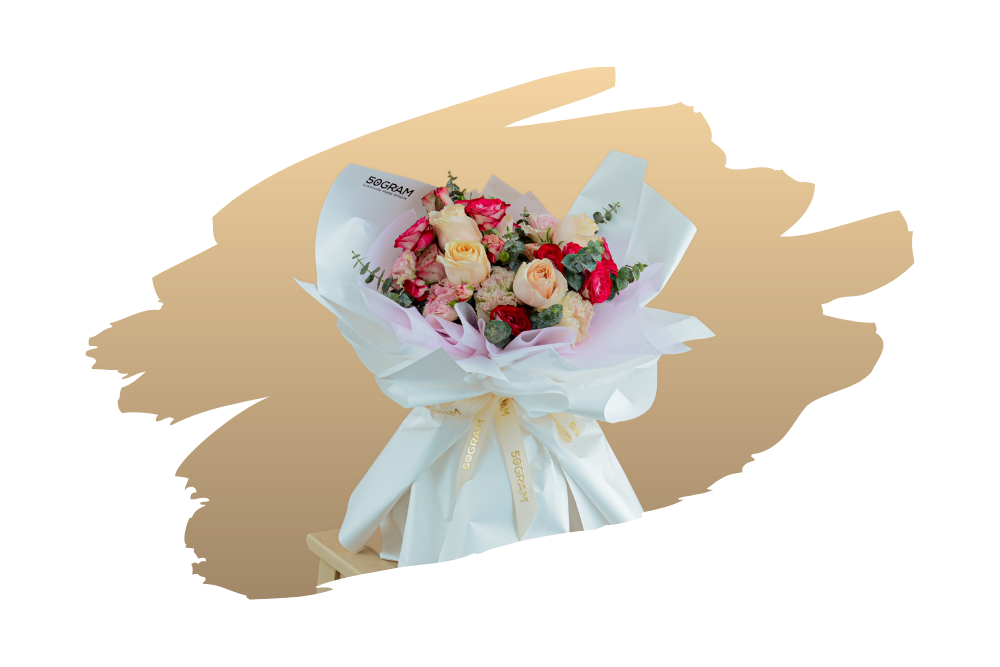 DOUBLE THE FLOWERS WITH LESSER COST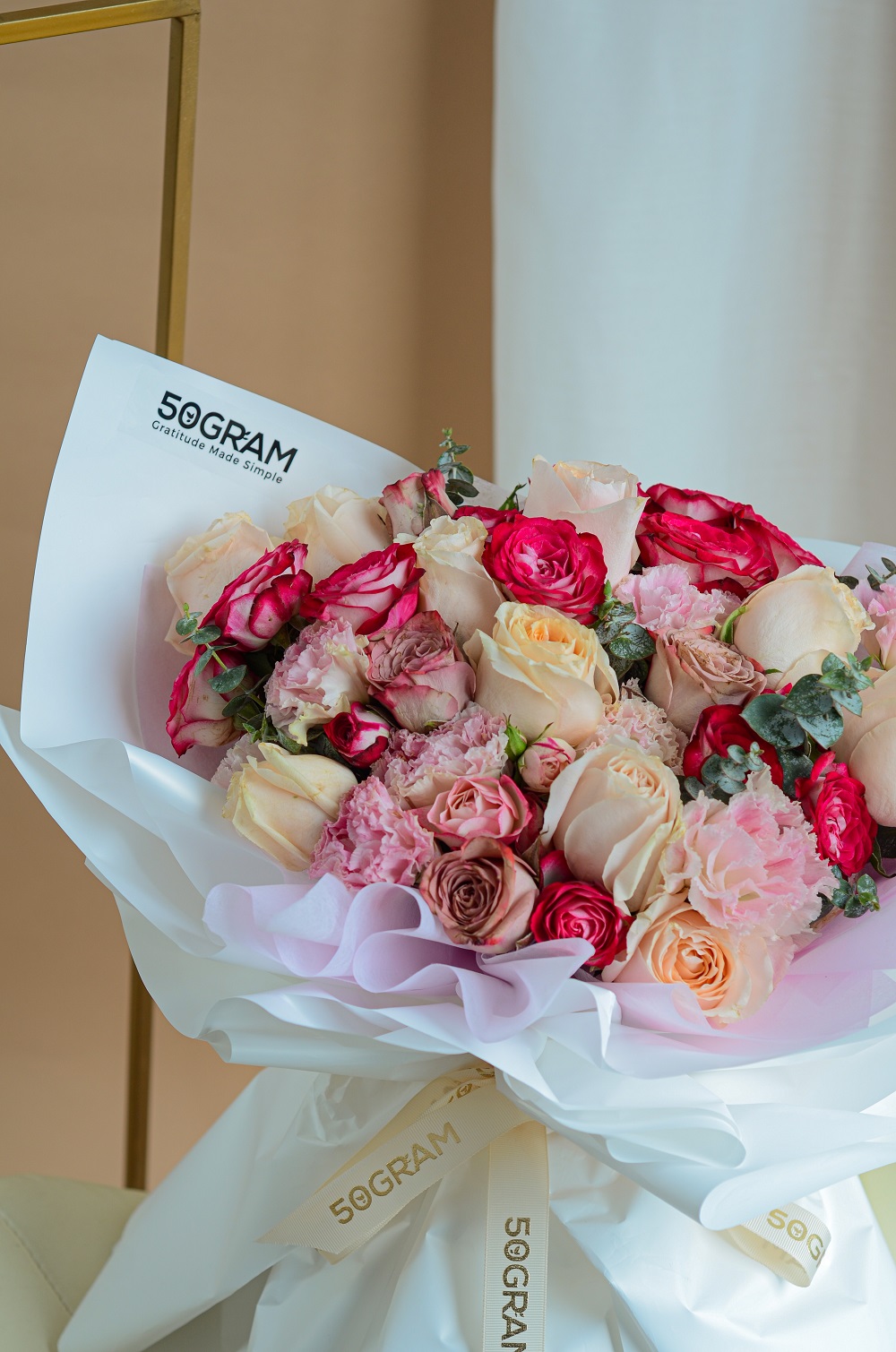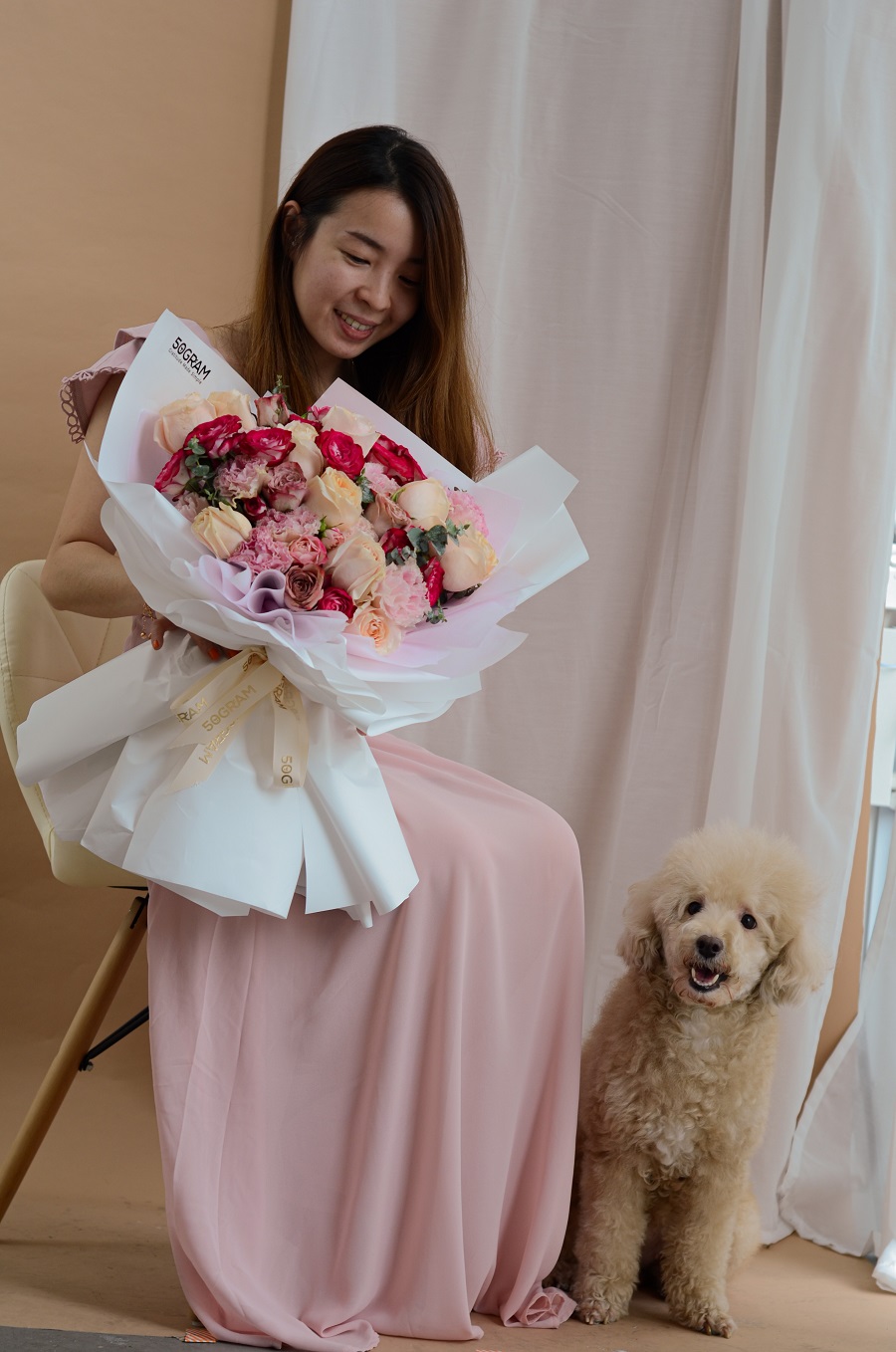 Model Height: 153cm
Bouquet Size: Large
Flowers / Materials Used
Medium Size: 5 Champagne Rose, 2 Cappuccino Rose, 2 Mini Spray Rose, Bunch of 2 Tone Pink Eustoma, Eucalyptus as filler.
Large Size: 9 Champagne Rose, 4 Cappuccino Rose, 4 Mini Spray Rose, Bunch of 2 Tone Pink Eustoma, Eucalyptus as filler.
Cut – off time
Available for same-day delivery.
Cut off time at 4pm daily.
Available delivery areas
Delivery available for KL/PJ & Selected areas in Klang Valley only
Things you should know before purchasing
1. You may select the delivery date in the checkout process. Kindly let our Customer service know earlier (1 day before) if you wish to change the delivery date/details after payment.
2. This product comes with 1 x bouquet with wrapping, 1 x paper bag, message card.
3. In the process of delivery, the flowers may dry up a little bit on the edges of the petals, kindly place the flowers in cool surroundings to revive the brightness. If possible, you may spray some water at the flower buds and stem areas.
4. Pictures are for illustration purposes only, colors may differ from products received. It is due to different preferences and view of aesthetic, this reason will not be accepted for complaints/refunds request, unless the flowers have wilted when you receive the product.
5. Flowers are natural products and could be seasonal. In case of lack of supply for some flowers, our florists may replace the flowers to a similar one without affecting the overall view and experience of the product.