Red Tulips mean deeply in love.
"Don't strive to be anyone, tulips does not struggle to become a rose. And there's always room in the garden for every flower."
___________
Size illustrated in the picture is a Medium Size Bouquet, that is made up of 10 stalks of red tulips.
As tulips are very seasonal, this product is not available for direct purchase, kindly contact our customer service to enquire for availability before making payment.
Do you know, giving a bouquet of red tulips means:
"I am deeply in love with you."

Some may prefer roses, but tulips are one of a kind.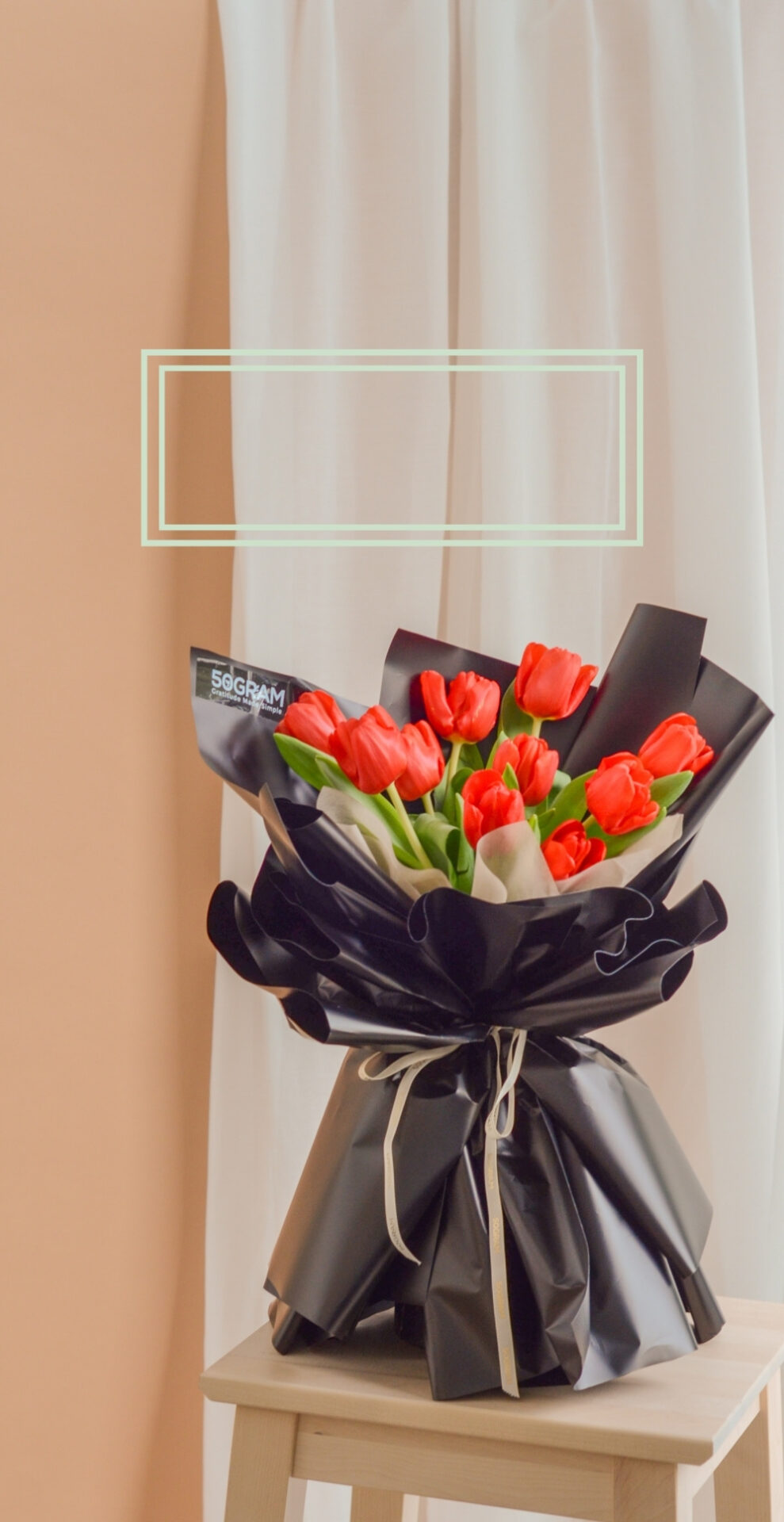 We just wanted to let you know how beautiful and rare tulips are.
And the genuine meaning of tulips shall be the only reason you give this bouquet to the special Her.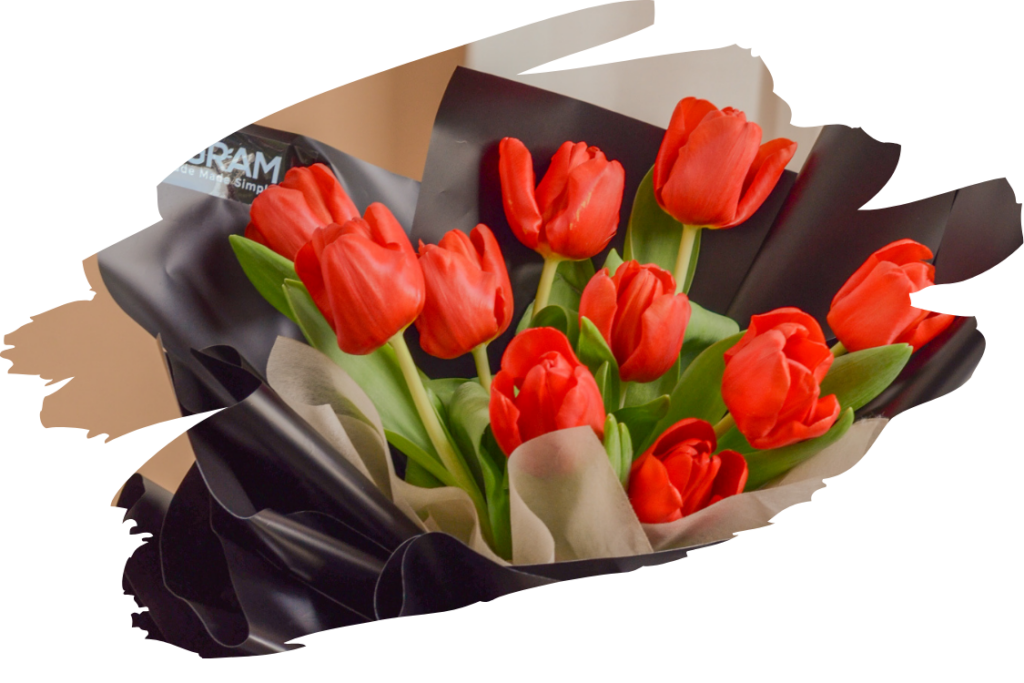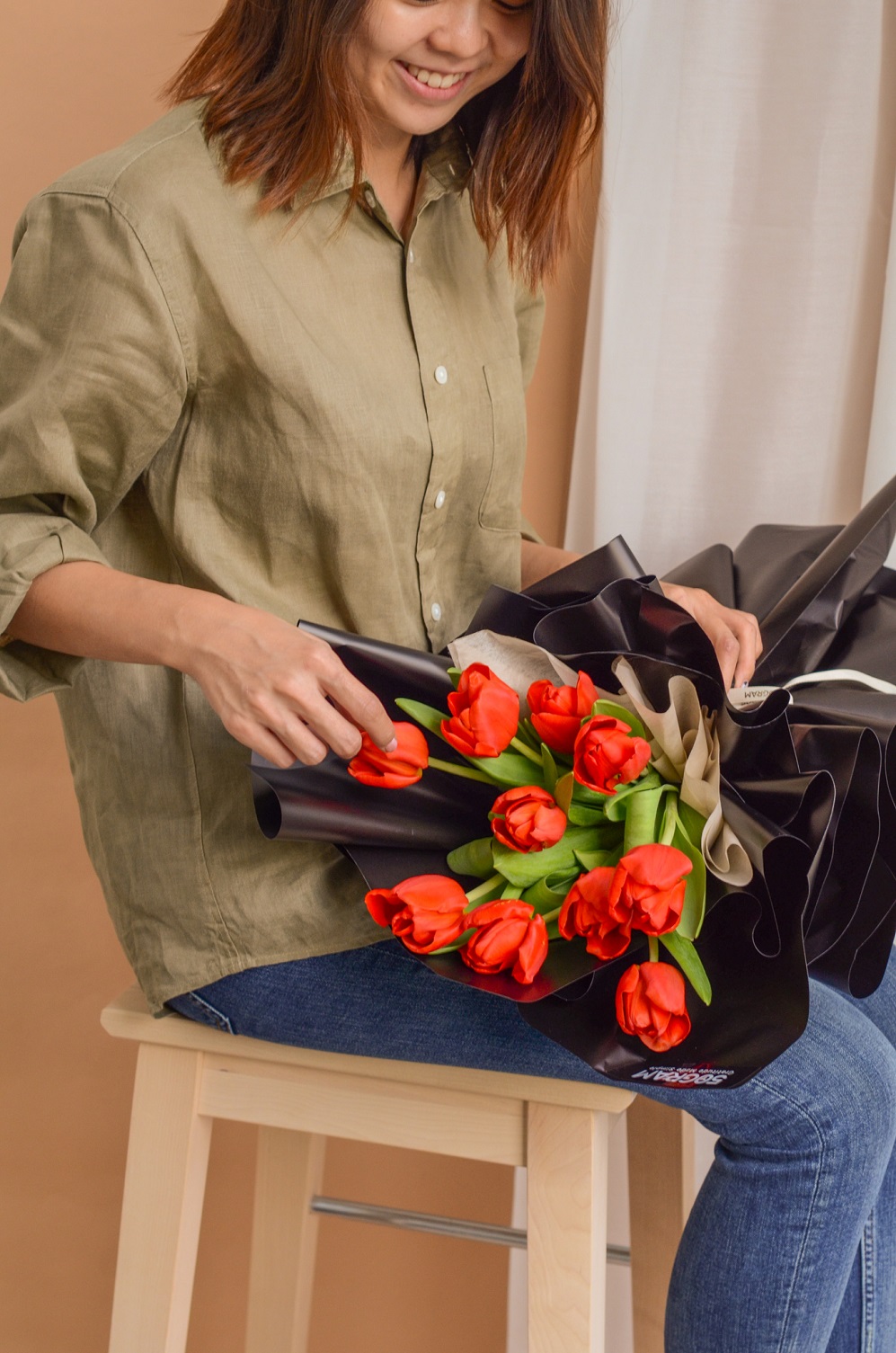 Model Height: 162cm
Bouquet Size: Medium (10 Stalks)
Flowers / Materials Used
Medium Size: 10 Stalks Red Tulips
Cut – off time
Not available for same day delivery.
Only for pre-order, kindly press the Whatsapp button to enquire for availability.
Available delivery areas
Delivery available for KL/PJ & Selected areas in Klang Valley only
Things you should know before purchasing
1. You will not be able to place order for this bouquet on our website directly. As tulips are seasonal flowers, kindly contact our customer service to check for the availability and to place order manually.
2. This product comes with 1 x bouquet with wrapping, 1 x paper bag, message card.
3. In the process of delivery, the flowers may dry up a little bit on the edges of the petals, kindly place the flowers in cool surroundings to revive the brightness. If possible, you may spray some water at the flower buds and stem areas.
4. Pictures are for illustration purposes only, colors may differ from products received. It is due to different preferences and view of aesthetic, this reason will not be accepted for complaints/refunds request, unless the flowers have wilted when you receive the product. As tulips are very rare, the flower may come in colors that are slightly different to the picture illustrated. Kindly understand that flowers are natural products and we are not able to control the outcome of the growth of the flowers.
5. We would not recommend you to get this bouquet if you are looking for a 100% same bouquet to the picture.