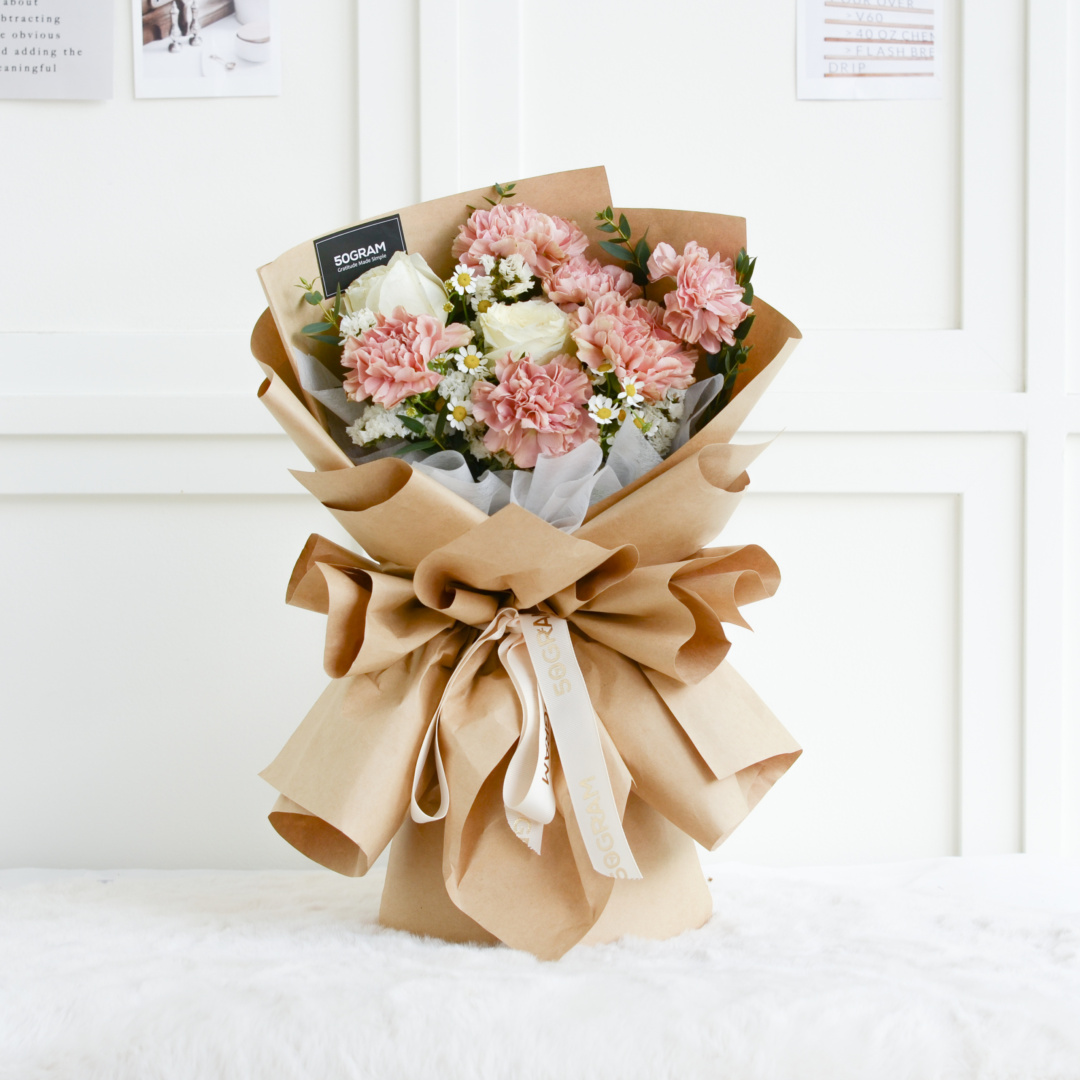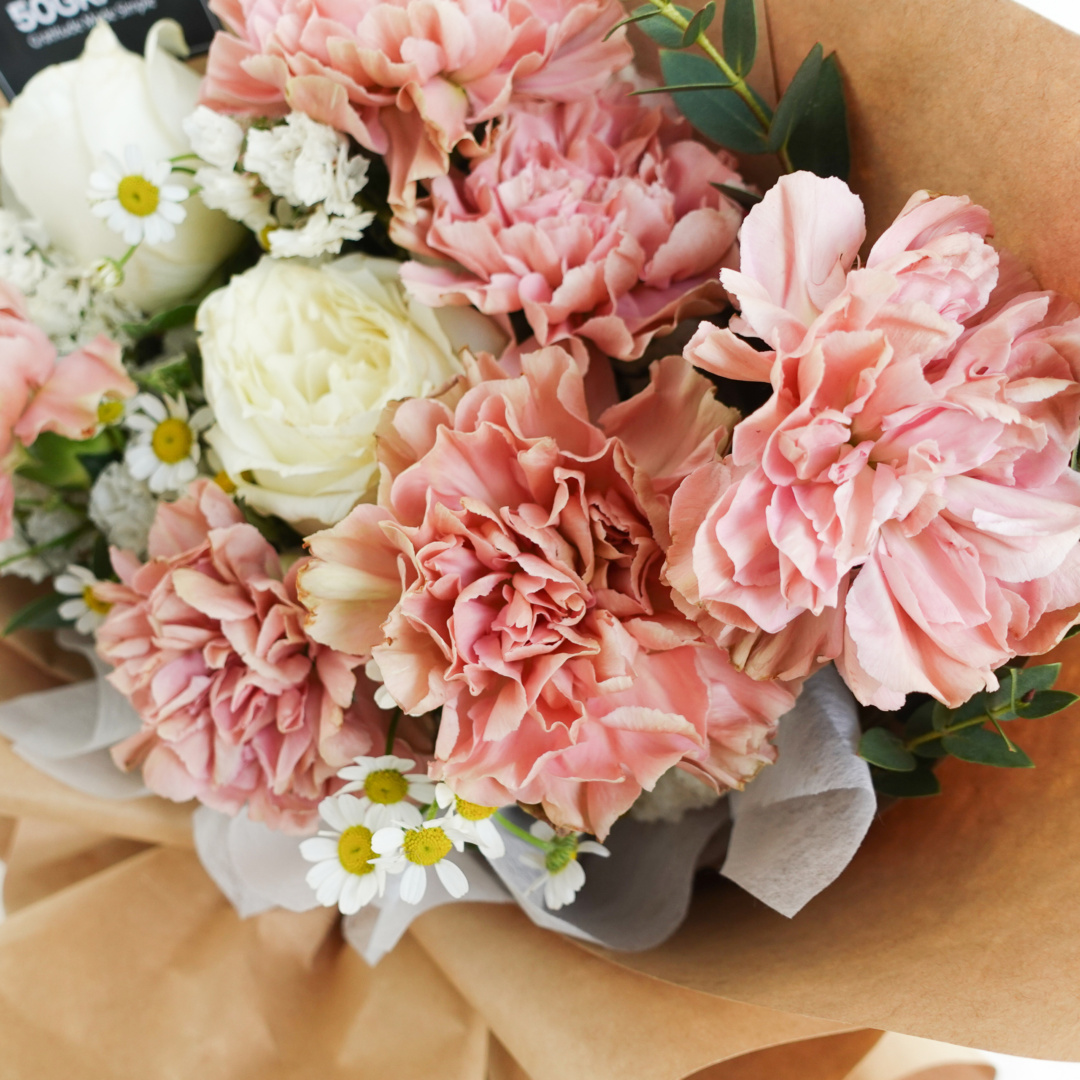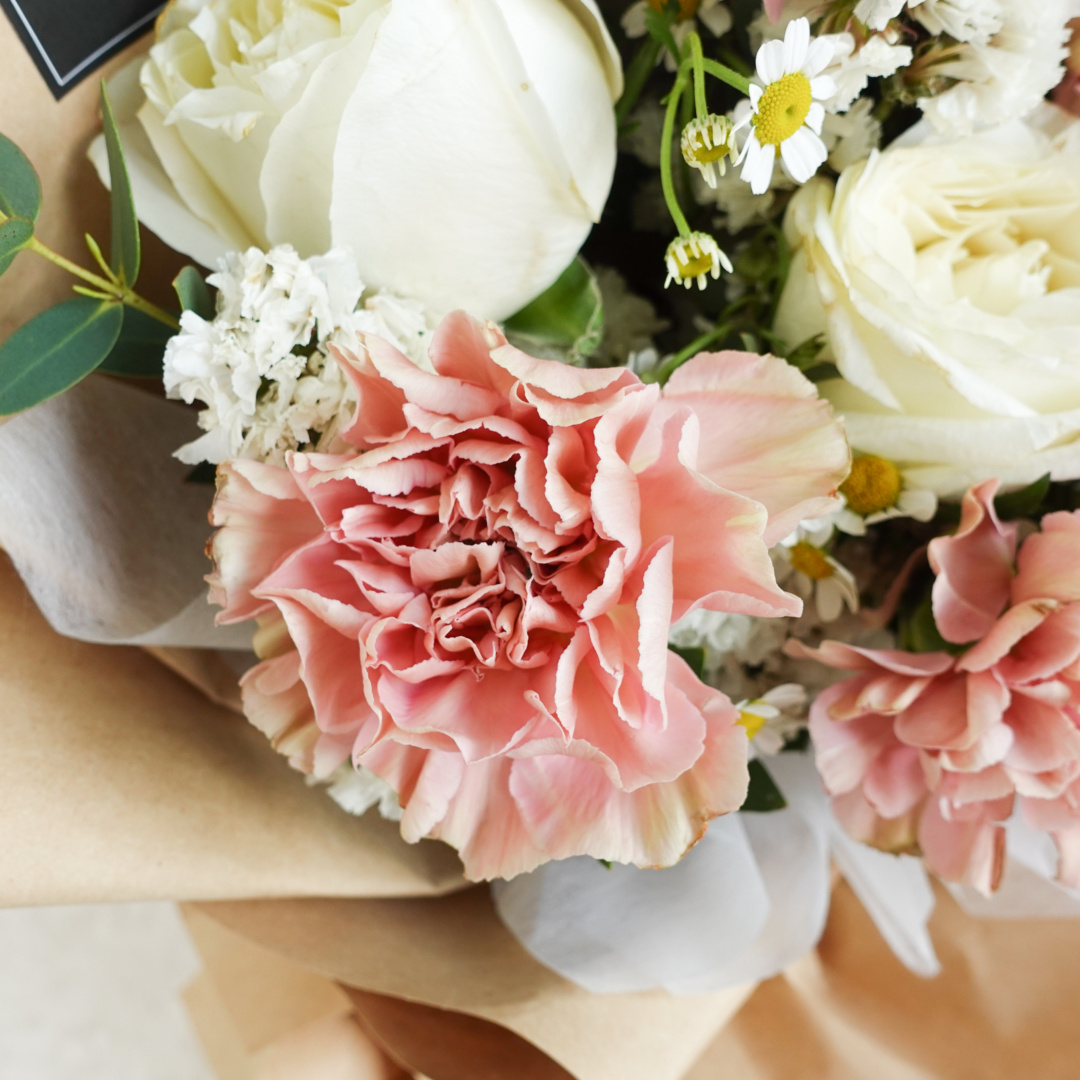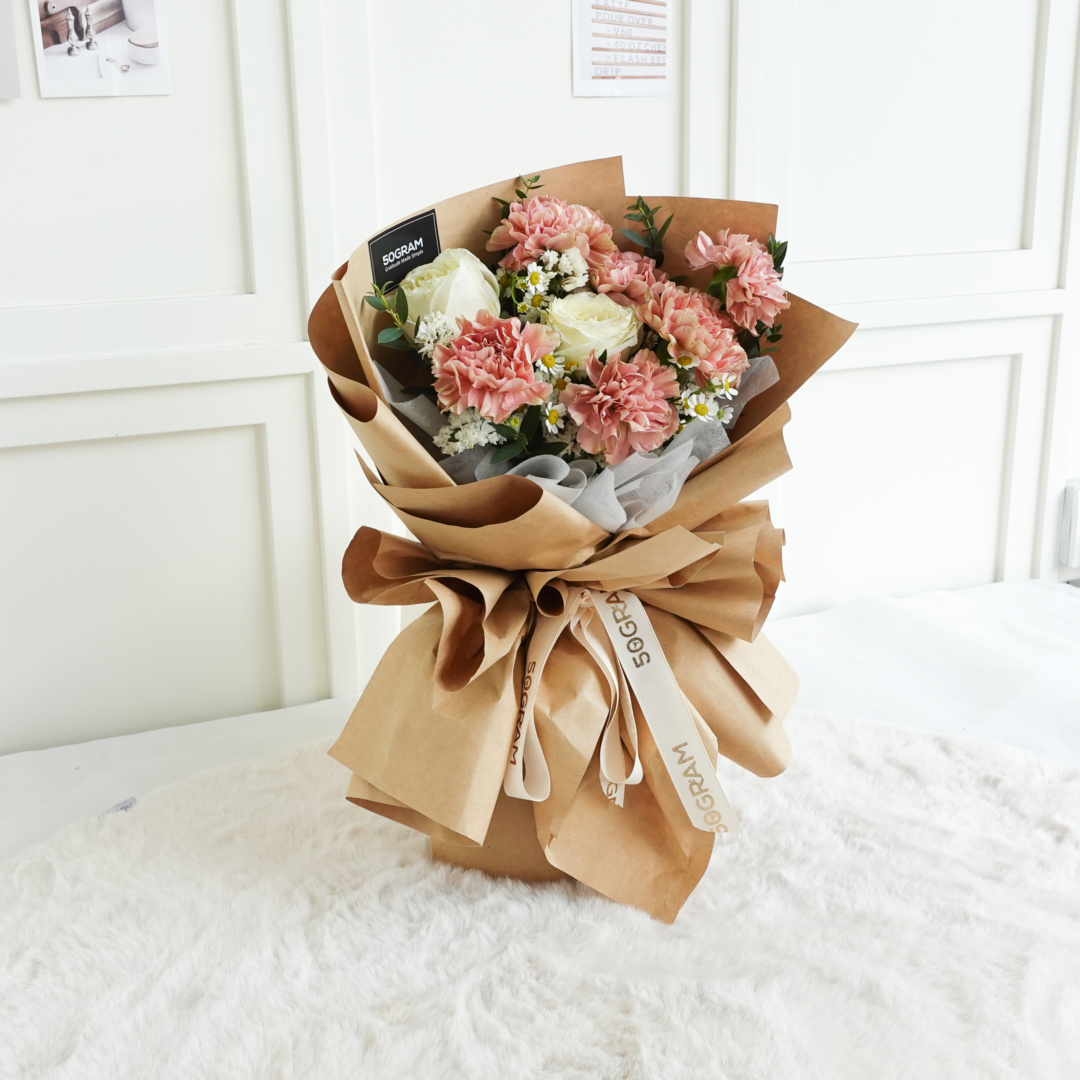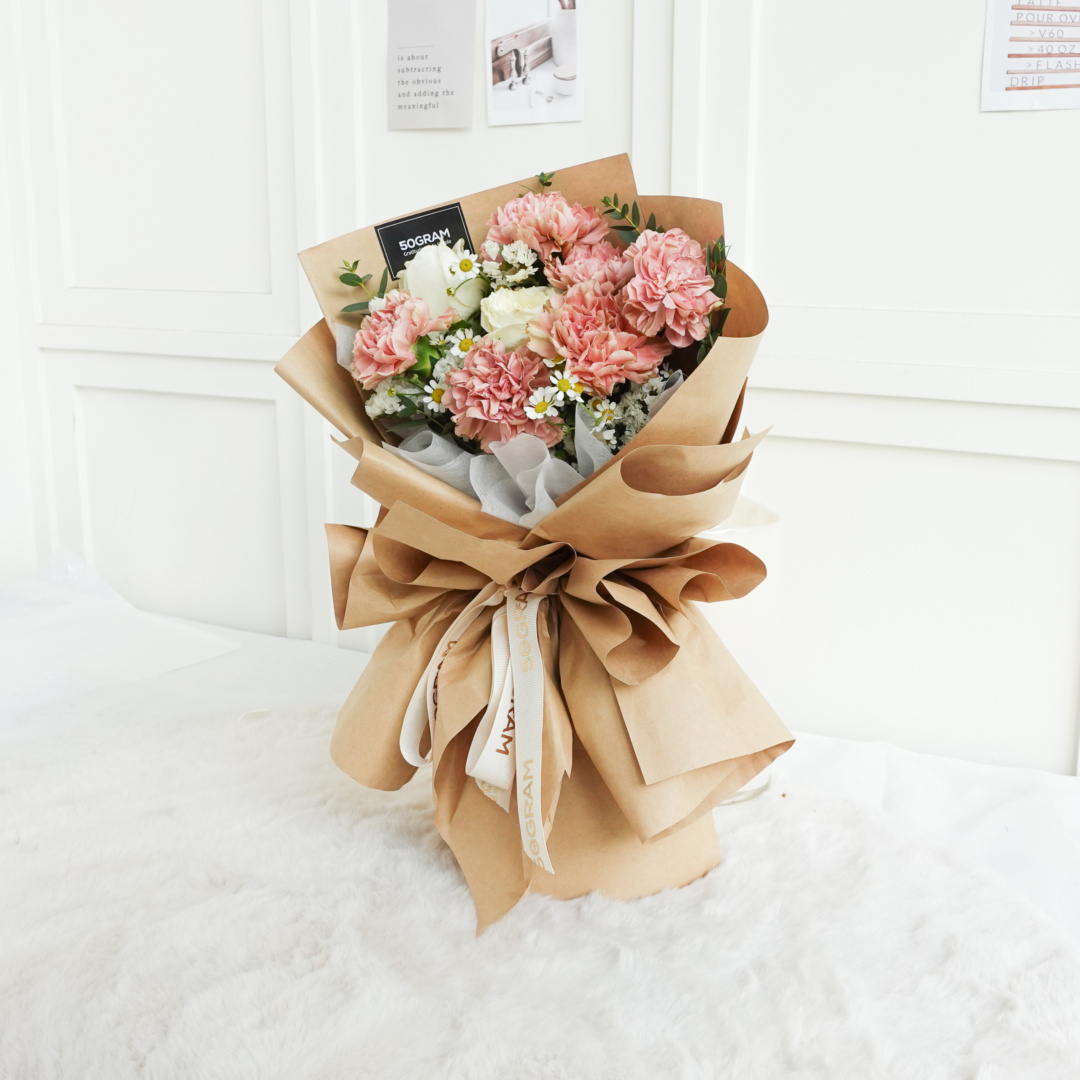 Virgoritta – Dusty Peach Carnation Bouquet
The success of love is in the loving – it is not in the result of loving. Of course, it is natural in love to want the best for the other person, but whether it turns out that way or not does not determine the value of what we have done.
Virgoritta bouquet (M) come with 6 dusty peach carnation, 2 white rose, chamomile, statice & eucalyptus.


4.7 Google Rating
and Quality Flower
Free Shipping*
(Area Checker)