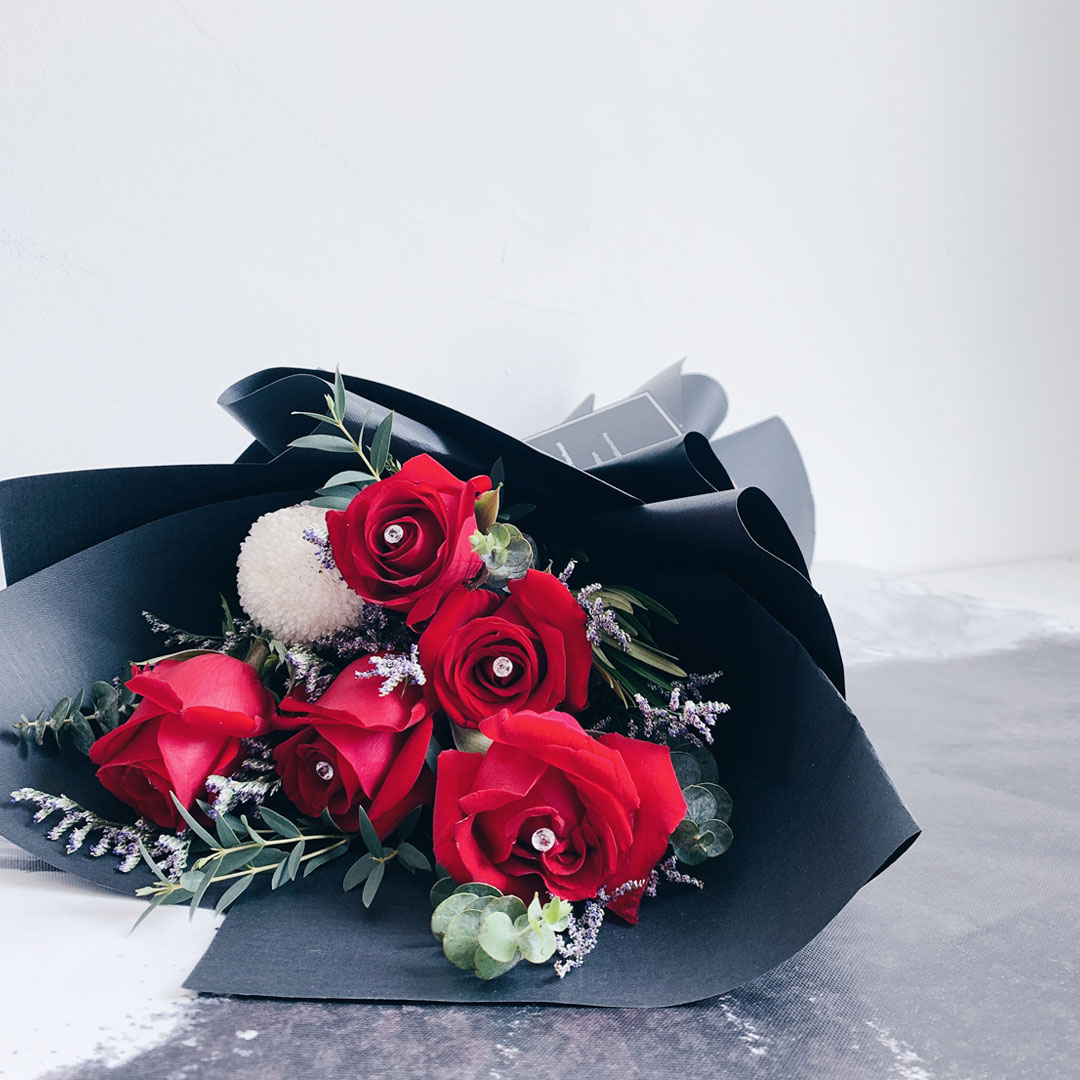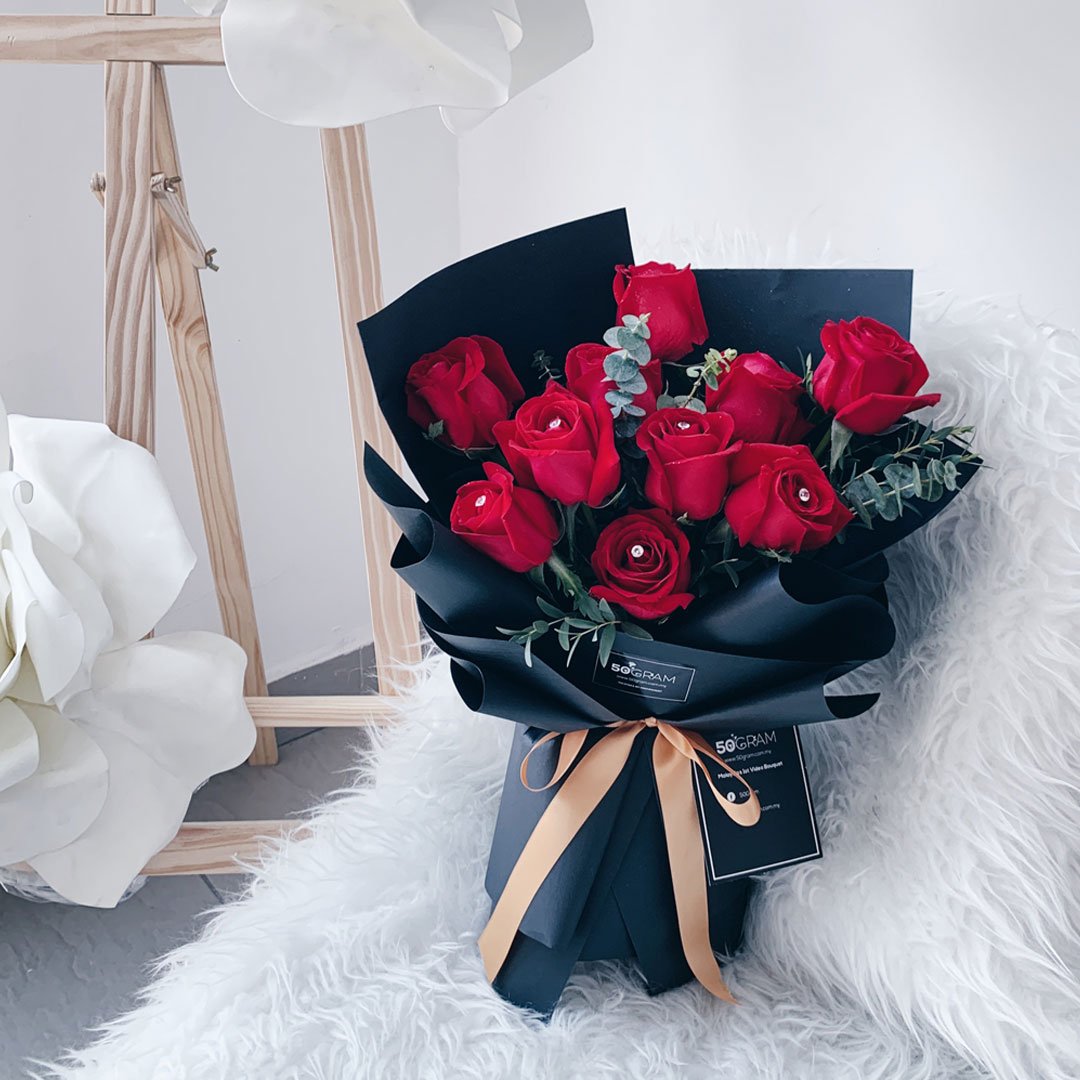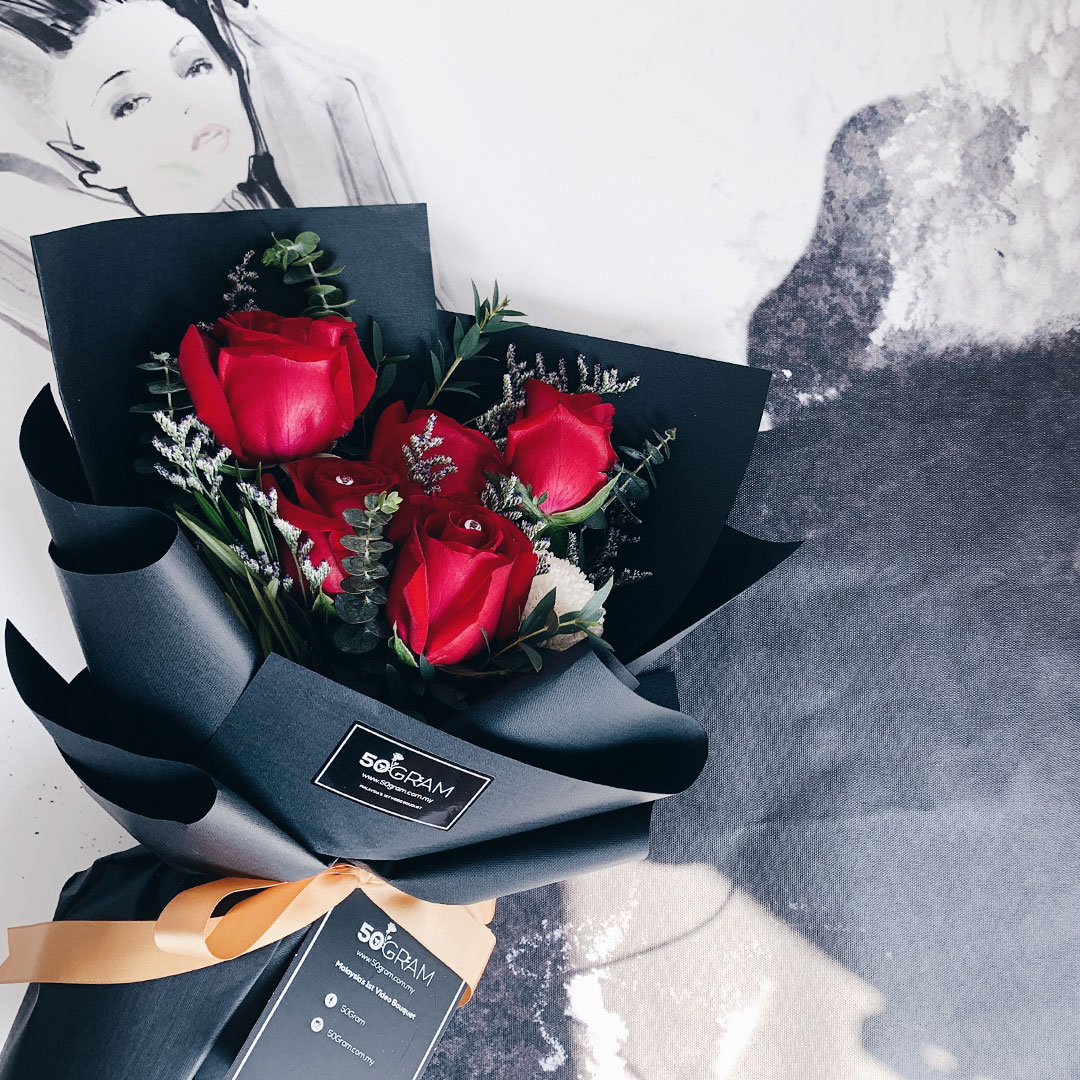 Loved and received by all, our timeless bouquet of red roses is bound to tug at one's heartstrings.

ALL OF OUR FLOWER USE ARE FRESH FLOWER DELIVERED TO US DAILY BY OUR SUPPLIER. YOUR BOUQUET IS MADE EARLY IN THE MORNING TO ENSURE THE FLOWERS FRESHNESS. IF THE BOUQUET YOU RECEIVE GOT YELLOWISH STAIN ON THE OUTER LAYER, IT IS PERFECTLY NORMAL AS THE OUTER LATER ACT AS AN PROTECTION TO THE FLOWERS. SIMPLY JUST PLUCKED IT AWAY.
WE ADDED DIAMOND TO YOUR ROSES
In order to go the extra mile, we embellished our roses with diamond pins to ensure your bouquet of roses stand out.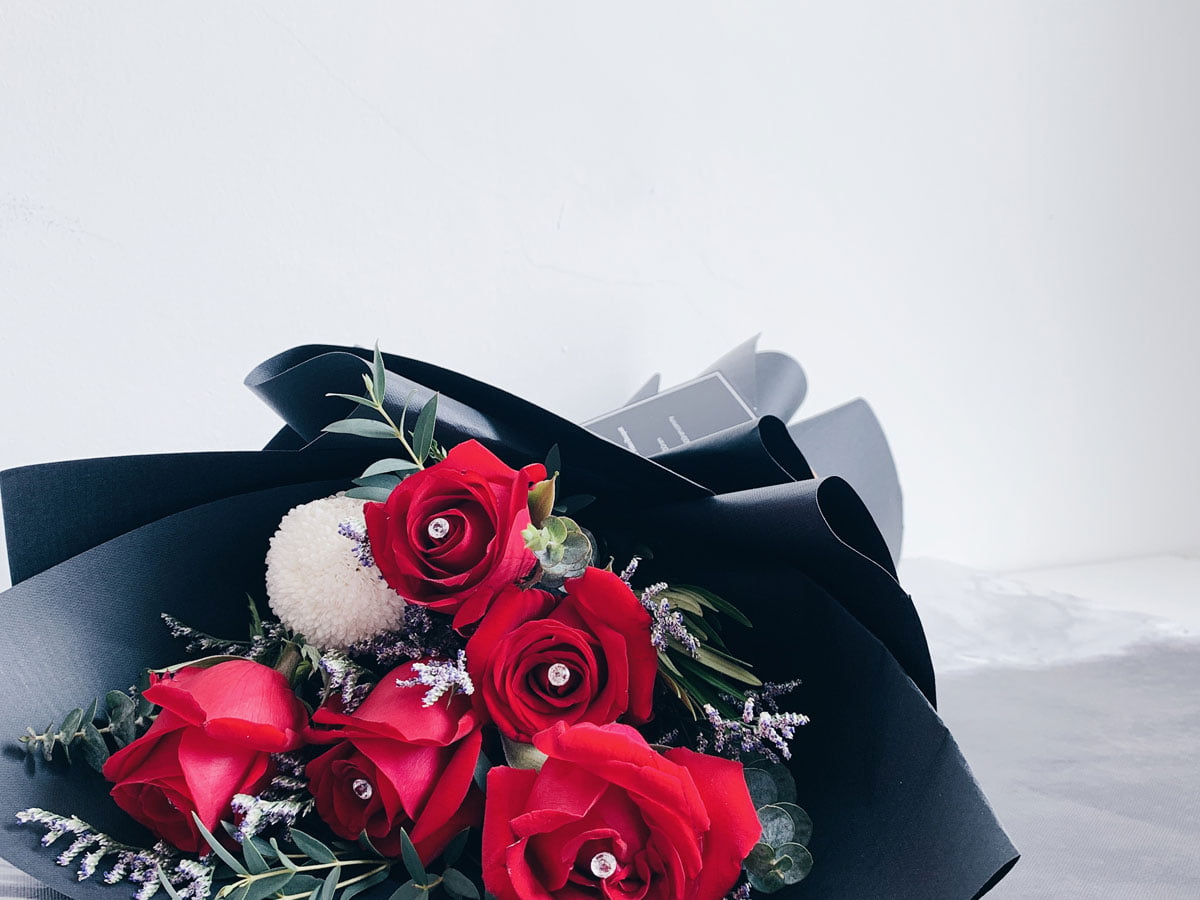 Worry about the condition of your bouquet during the process of delivery? Rest assured as we will package your bouquet into 50Gram premium packaging box to ensure the condition of your bouquet. Your privacy is safe with us too.