4.7 Google rating quality flower



Satisfaction money back guaranteed







The Best Flower Shop in KL, PJ & Selangor with More Than 200K Followers on Social Media
Founded in 2016, our florist shop 50Gram was birthed with the purpose 'Gratitude Made Simple'. To this day, it has continued to inspire us to create memorable experiences for our customers in Kuala Lumpur, Petaling Jaya, Selangor and other parts of Malaysia. We are happy to be able to help build relationships with joy and gratitude through our fresh flower bouquets and gifts!
Presently, we have established ourselves as one of the best florist shops in Kuala Lumpur and Petaling Jaya, with a following of over 155K followers on social media. 
We have achieved more than 250,000 gifts and fresh flower delivery in Kuala Lumpur, Petaling Jaya and other parts of Selangor, many of which are for our returning customers. 
Here at 50Gram, we are committed to providing you with the best experience, from a seamless and hassle-free ordering process to a memorable fresh flower bouquet and gift-receiving experience.
Popular Flowers in KL, PJ & Selangor For Different Occasions
You can find a wide variety of fresh flowers such as roses, carnations, orchids, gerbera daisies, baby's breath, tulips and many more all in an array of colours here on the 50Gram website. 
We offer many different selections of fresh hand bouquet flowers, flower stands and flower boxes for various occasions be it weddings, anniversaries, birthdays, grand openings and other events. So, whatever the occasion is, 50Gram is here for you!
So, if you're on the lookout for florist delivery in Kuala Lumpur, Petaling Jaya and around Selangor, then you have come to the right place. We also offer same-day delivery if you place your orders before 3.30 PM. Just get in touch with us and we will get your gifts and fresh flowers perfectly delivered!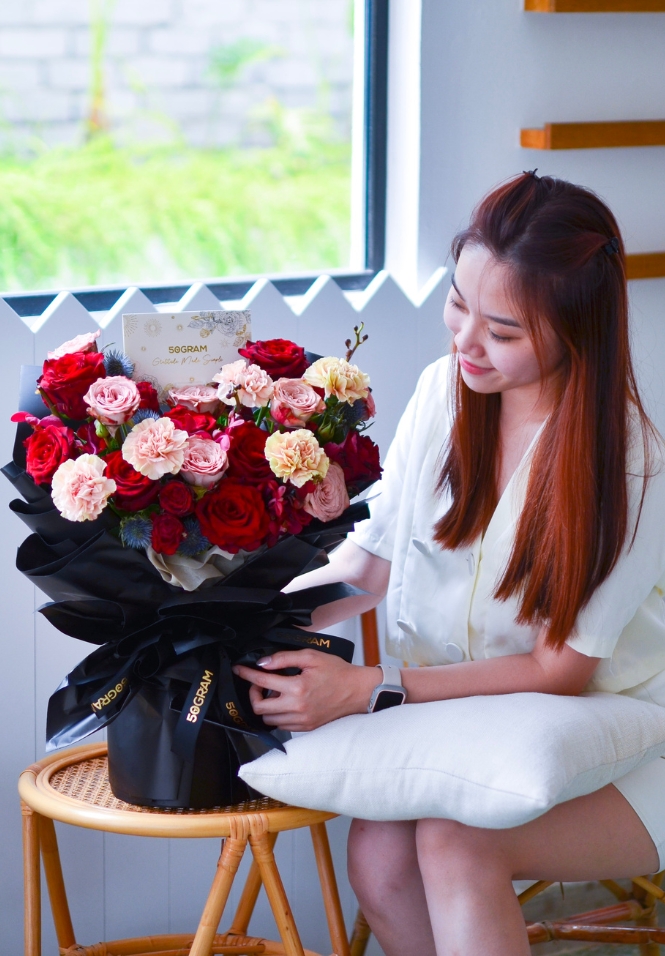 Online Florist Flower Delivery in Kuala Lumpur, Selangor and Petaling Jaya (KL, PJ)
50Gram online Florist and gift is the expert in Fresh Flower Delivery in Klang Valley covering ( Kuala Lumpur Petaling Jaya, Subang Jaya, Cheras, Bukit Jalil, Old Klang Road, Kepong, Damansara area, Puchong, Ampang, Seri Kembangan even Cyberjaya & Putrajaya . for Nationwide delivery, you can pick our preserve flower and gift, such as plush toy Jelly cat and gift box. Our florist has been fulfilling our customer orders with the best attitude and has earned a high Google reviews rating of 4.7 stars. Our flower delivery service has been delivered more than 250,000 fulfilment and a ton of return customers with us. We want to give you the best experience from the ordering process to the experience of the flowers received. Besides Flowers, you can find cakes, gifts, Famous jelly cat plush toys, sweet treats and we ever have Disney collaboration products. 50Gram started from Gratitude to send flowers to our late mother, with our purpose " Gratitude made simple ", we help customers build the relationship with joy and gratefulness.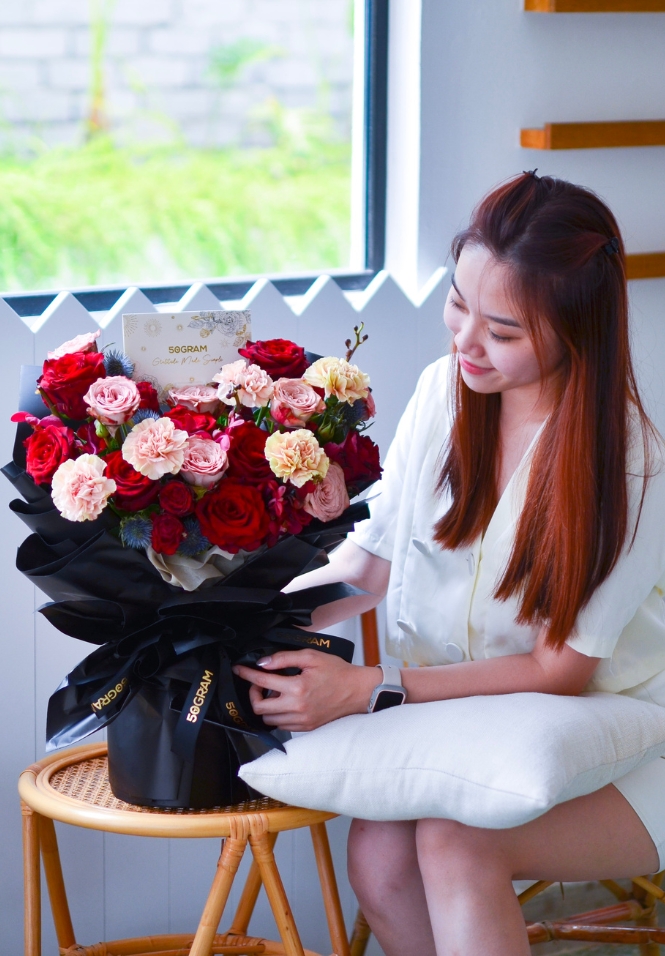 Flexible Time Slot Same Day Birthday Delivery with us
50Gram provide flower delivery in KL, PJ & Klang Valley same-day delivery within hours. Our same-day surprise delivery is available in Klang Valley for orders before 3:30 pm. Don't worry about your last-minute order when we have same-day delivery to serve you. Our Same day delivery service also comes with the flexibility of time slot selection. You can pick up your flower delivery during the session 10 am-2 pm, 2 pm to 6 pm, and 4 pm to 8 pm. This service helps our customers deliver birthday flowers, cakes & gifts at the right time.
Our Flower Quality is guaranteed with our money-back policy. Not just same-day delivery, you can choose your preferred delivery date too. You're advised to plan the delivery 1 day before for any occasion, birthday, Marriage proposal, Anniversary, Graduation, or Bridal Wedding with 50Gram flower bouquets, gifts, and cakes. We're pleased to serve you.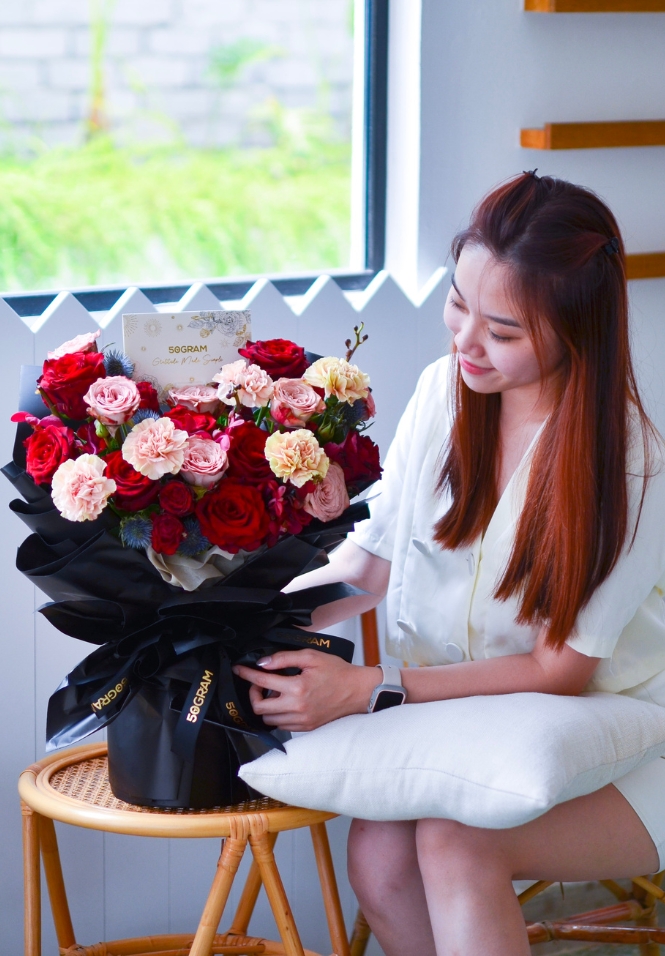 Celebrate someone's birthday with a 50Gram birthday delivery in KL, PJ & Selangor.
Throw an unforgettable birthday celebration for your family and friends with 50Gram! With our wide selection of trendy flower bouquets, delicious cakes, and precious gifts, you can send your friends and family a birthday delivery in Kuala Lumpur, PJ and Selangor for any special occasion. Shop with us for Birthday Delivery Bundle at a special price. Act now to cheer someone's day special. What are you waiting for?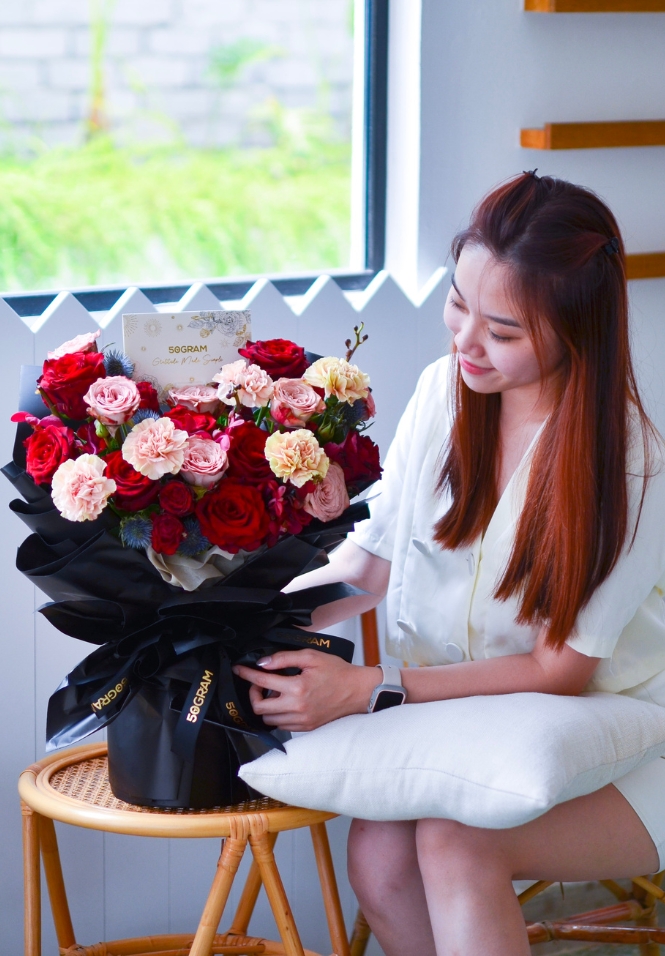 Type of Flowers for your Flowers delivery needs
We also carry the widest assortment in terms of flower types available in KL & PJ ( Kuala Lumpur & Petaling Jaya) . Browsing the 50gram site you will find our flowers type covered Roses, orchids, Lily, Carnation, Tulip, Sunflowers, Gerbera daisy, peonies, lavender, Hydrangea, baby breath and many more. all these flowers bouquets.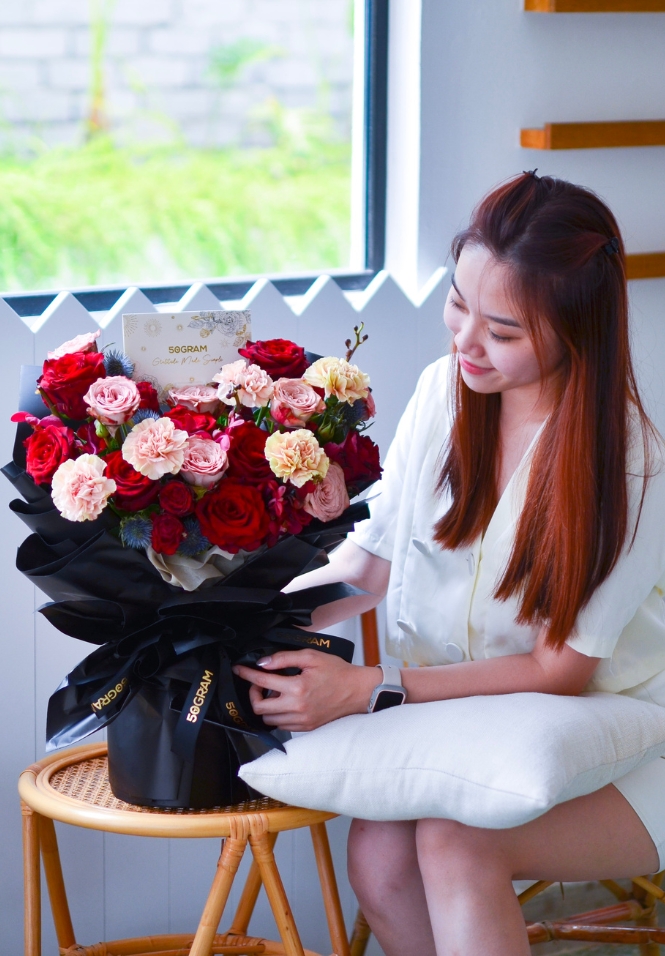 Send a surprise with a 50Gram birthday delivery.
Our birthday bundles are designed to match your best interest, giving you the ultimate experience of surprise, excitement, and delight for your loved ones. Our Birthday Bundles include our best selling cake, Gianduja Chocolate Cake, New York Cheese Cake, Hazelnut Chocolate Crepe Cake, Salted Caramel Almond Crepe Cake and more. After choosing your cake, you can have our popular flower bouquets such as Red Roses and Baby Breath as a birthday gift. Our perfect combination for the surprise bundle is to make your little surprise special, no matter the occasion. Adding a precious gift for your birthday delivery will make your celebration memorable.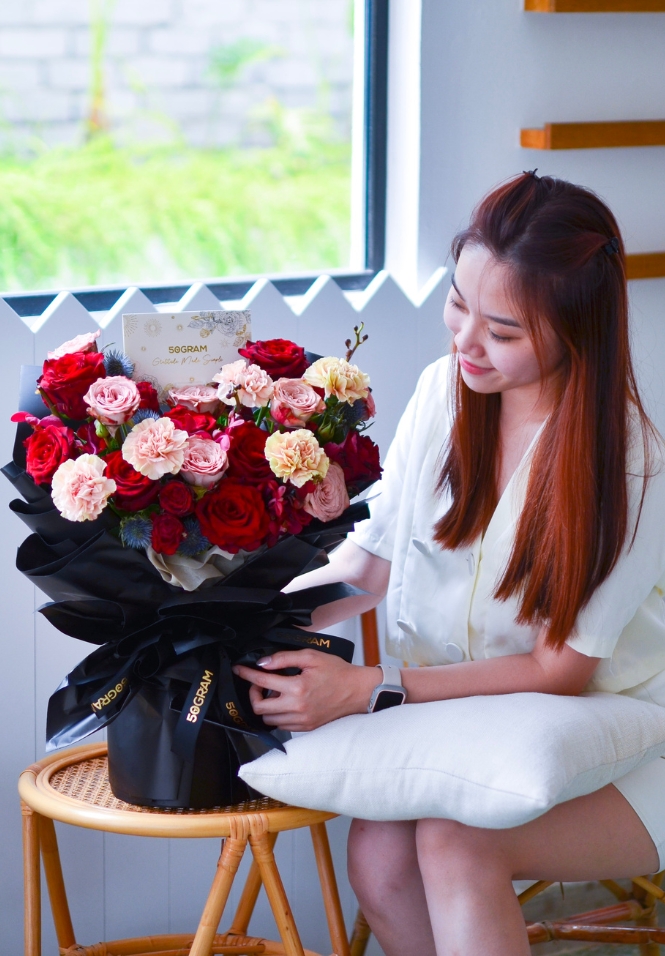 Your Birthday delivery is Secured with Money Back Guarantee Policy.
Do not worry about the condition of your delivery items. If there is any damage to your birthday order during delivery, please contact us immediately. We will instantly solve your issue in the first place, or a 100% refund will be given. We want every one of our customers' shops with us with worried free.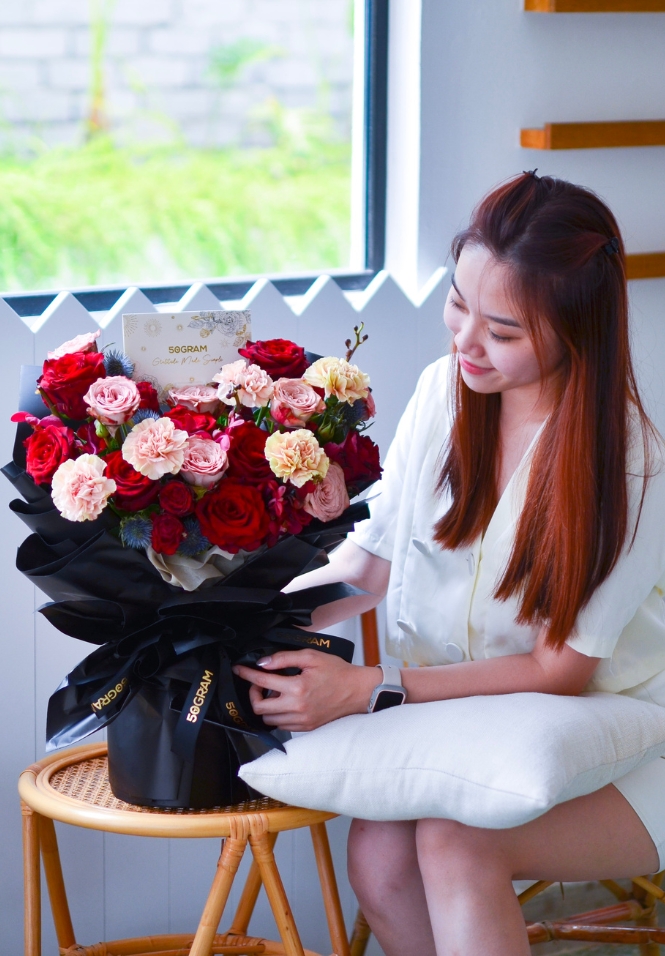 We have expanded our delivery area!
We now deliver to most areas of Klang Valley, including Subang, Shah Alam, PJ & KL. You can check our coverage list below for other locations not shown or mentioned.
If you are unsure about your area, please email us at 50Gramflorist@gmail.com or Whatsapp us on 018-2618219.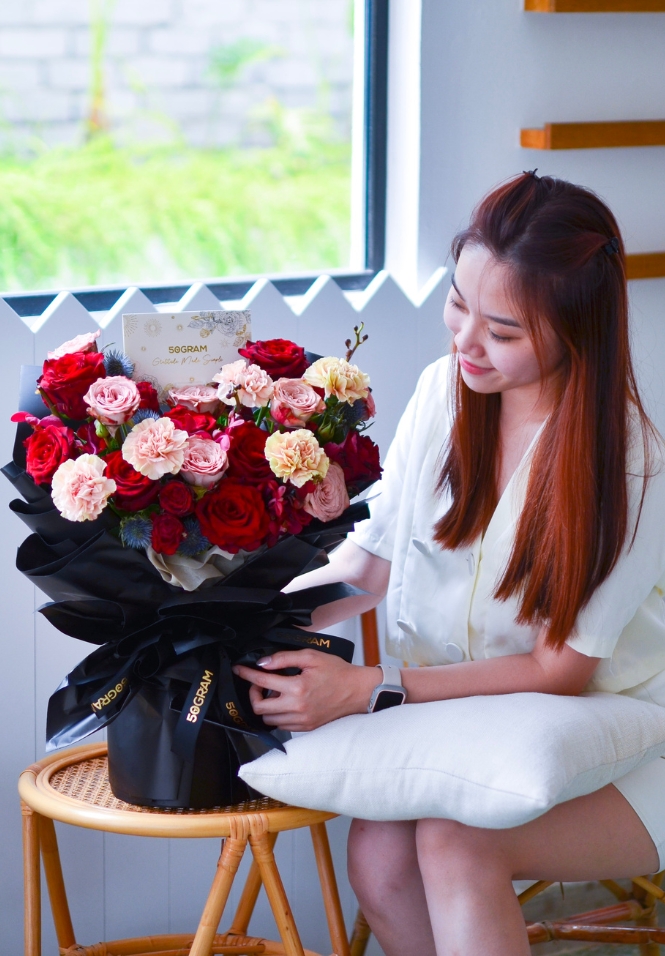 Trusted Flower, Gift & Cake Delivery
50Gram is a brand that you can trust. 50Gram is one of the best-rated Florist in KL/PJ, with 4.7 high google ratings. Our excellent service earned us more than 155k followers on social media.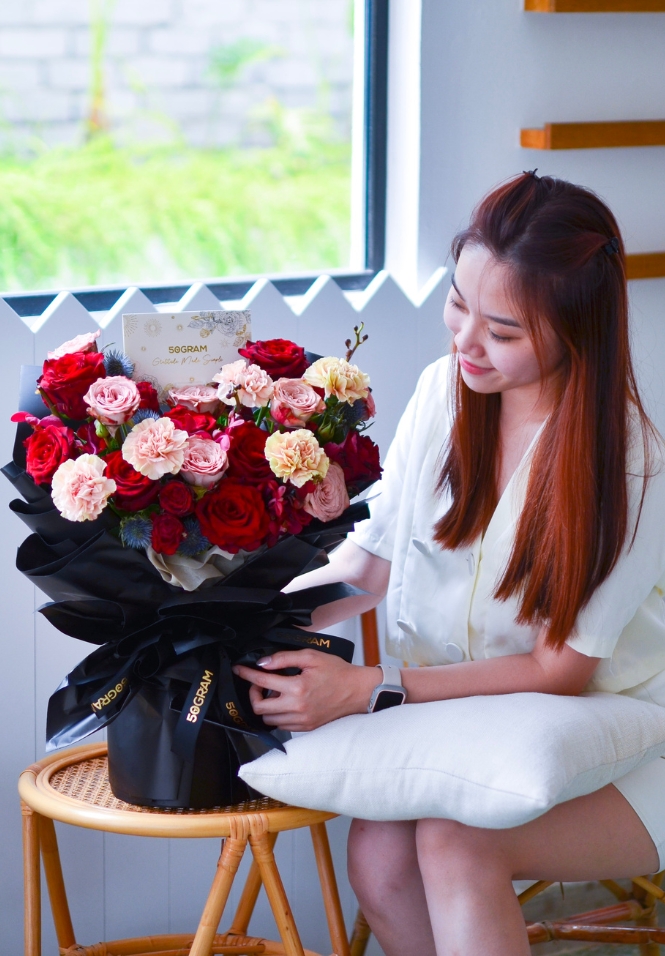 We give the best experience for our customers is to notifying them in our delivery process to keep the peace in mind. When the flowers & Gifts are in the delivery process, our customer will receive the WhatsApp notification and once the bouquet is delivered to the recipient, our customer will be notified as well.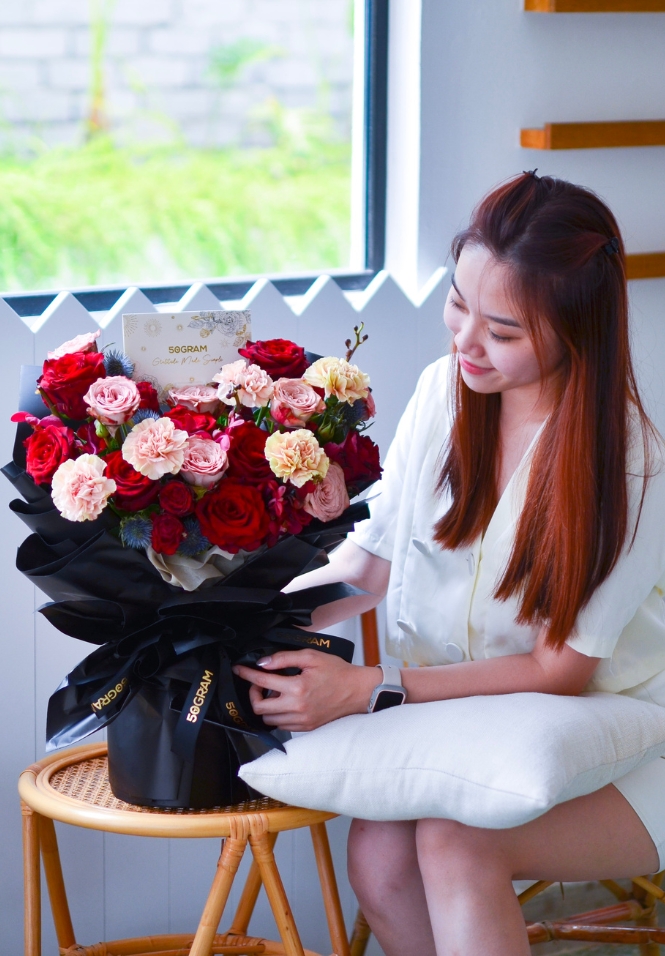 Our Birthday Products Budget Range
Our site offers products with different budget ranges from as low as RM99 to RM400 and above.