Marvellous Flower Bouquet as Birthday Gift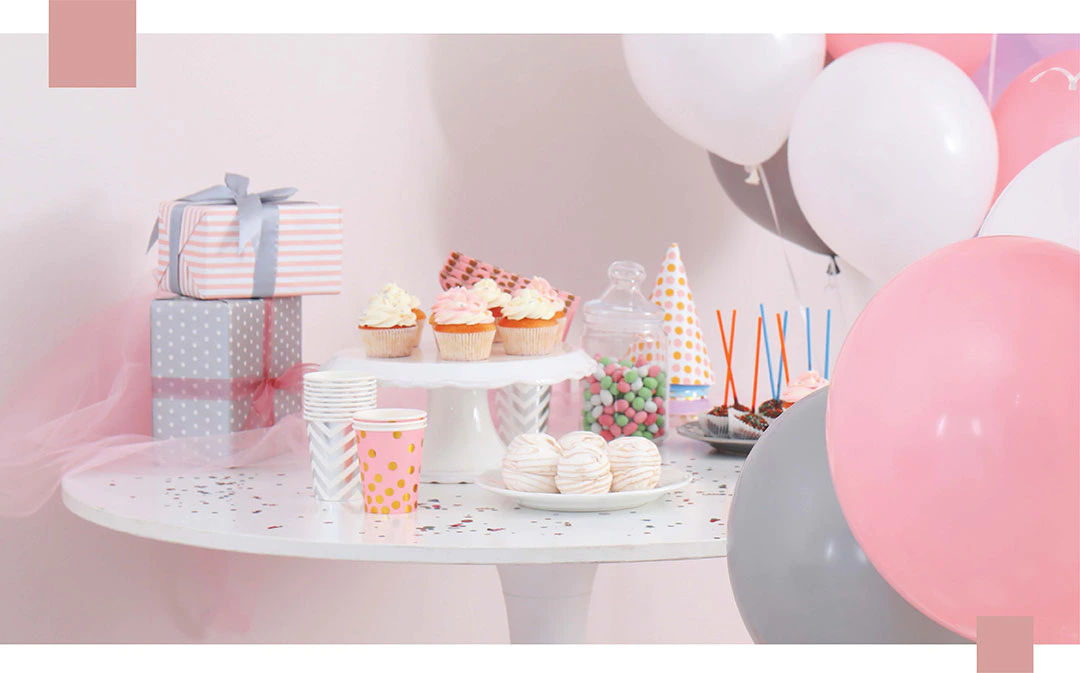 Gift and Cakes for Surprise Birthday Celebration with Same Day Delivery
Are you looking to send a "Happy birthday" Surprise flowers, bouquet, and cake birthday Delivery when your friends, colleagues, family, or loved one has an upcoming birthday? We have the perfect solution; send gorgeous flowers, bouquets, birthday gifts & birthday cakes for the perfect birthday celebration.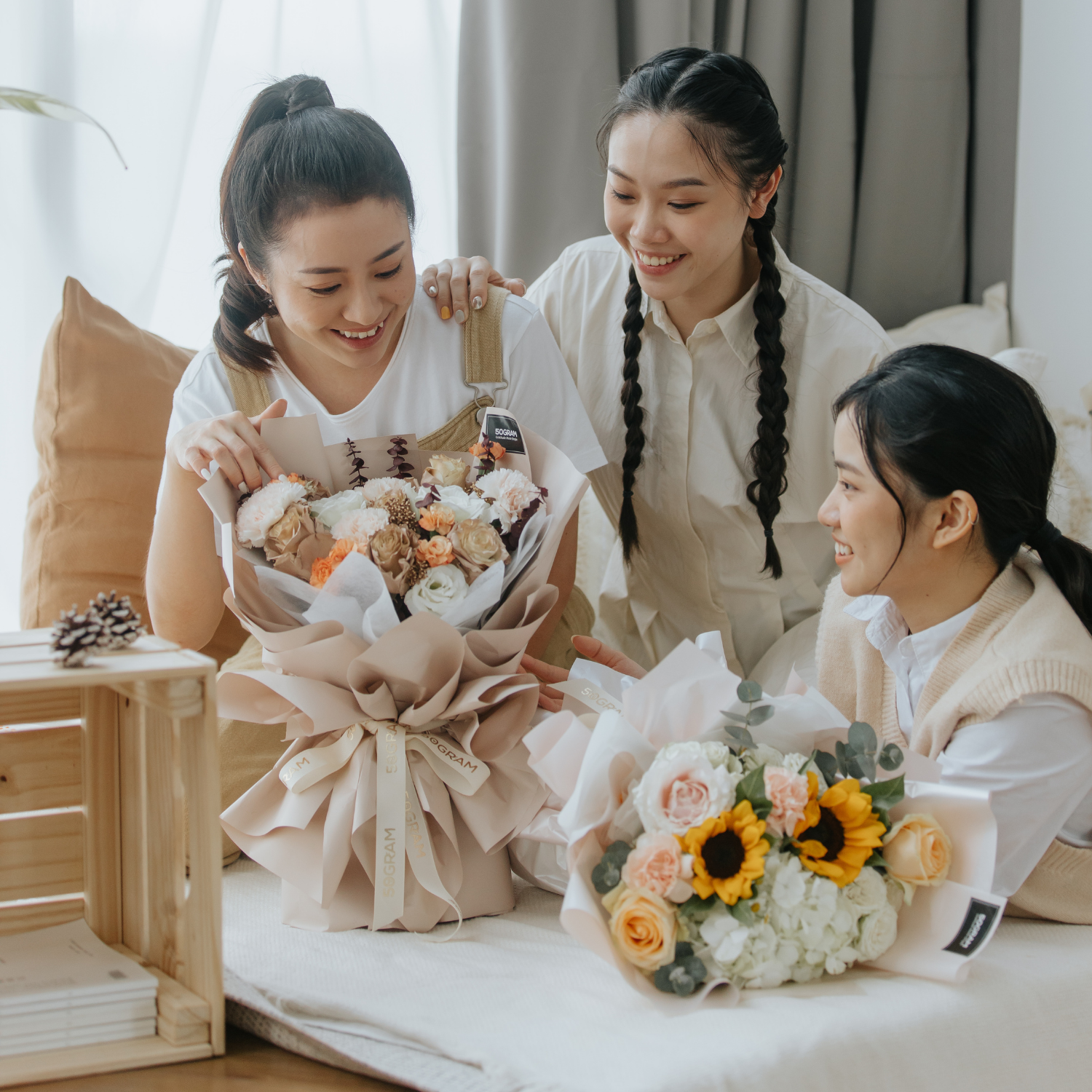 Choose Your Next Birthday Flower Bouquet with A Special Delivery
Free same-day delivery in Klang Valley ( Kuala Lumpur & Selangor ) KL & PJ. With a special add-on surprise with a bundle discount, add-ons such as chocolate, Balloons and Plush Toy. All product comes with a Birthday gift card and money-back guarantee.
Last minutes delivery? – the perfect way to a birthday surprise. Don't worry; we provide the same day delivery with a time slot selection order before 3.30 pm. ( Klang Valley; Kuala Lumpur and Selangor )
We have a wide range of Birthday Flower Bouquet, Birthday Cakes, and birthday gift to be delivered and surprise them! Surprise Delivery with few clicks.
Choose Your 50Gram Birthday Flower Bouquet with A Special Delivery Date & Time Slot.
Are you planning a birthday surprise for that special someone? Order the perfect birthday bouquet from one of the Best Rated 4.7 Google Star florists in Kuala Lumpur & Selangor!
Wishing a "Happy birthday" with flowers is a fantastic way to make a birthday celebration and a grateful gesture to your mom, dad, boyfriend, girlfriend, colleague, loved ones, family and friends.
We have same day delivery in Klang valley; you can deliver your birthday flower, gift and cake within hours. Just a few steps simple to make your loved one, Your birthday occasion is well-taken care of.
We offer a wide range of flower types, from Roses, Hydrangea, Carnation, Lily, daisy, Kenya Roses, Sunflower, Baby breath flowers, Eustoma, Matthiola and many more.
Our unique Korean-wrapping theme makes your birthday celebration photo look instagramable. Your flowers, cake and gift will be delivered by hand straight to your recipient's doorstep, office workspace and even their dinner location.
The celebration doesn't stop here, where you can add on chocolate, other small birthday gift bundles and Live Singing phone calls to bring up the sweetness to make the perfect surprise delivery. Choose your best suit Flower bouquet with 50Gram. follow us on Facebook and Instagram 
You can Customize and Personalized Flower Delivery & Celebration Packages by Request.
Our florists are more than happy to serve you. Sometimes need to be personalized to your recipient to create the best experience.
If you can't find the bouquet listed, our Florist is happy to listen to your request and customize your unique Flowers. Add on little extras gifts such as a plush toy, Lamy Pen, and make your loved ones. Wait no more; find our customer service and request your unique bouquet for free. Order with us now.
Tips for your surprise ;
One of the common misconceptions is that guys should only give flowers bouquets to girls on special occasions such as birthdays, valentine's day, anniversaries and graduation.
The best surprise comes from the random day at their least expectation.
That's nothing happier than seeing your loved one, family, and friends who have a bad day and turn it into a happy day by just receiving flowers—looking for flowers delivery? We are here to serve you.
Giving thanks can make you happier. With gratitude, people can acknowledge the goodness in their lives. That's why we express gratitude to people around us. Send flowers, gifts, text messages, or even making a call saying thank you, is such a heartwarming message.
Our 4.7 Stars Reviews on Google
Our Florist and team always strive for fantastic customer service & experience. Our Florist has fulfilled our customer orders with our best attitude and has earned a high Google reviews rating of 4.7 stars.
Bottom Hakimi Nazaruddin
Fast and one of the best experience i had with buying flowers online. Very dependable! Judy Wong
Wanted to send a thank you gift, but didn't want to send a bouquet of flowers. Instead, I have opted for preserved flowers from 50Gram's website. I love how they keep me posted through text on the delivery status, and the flower is exactly like shown on the website. The recipient loves it too! Kamil Kahar
Excellent service... Received it in a box... I like the flower arrangement... My wife loves it very much... The flowers look very fresh and smell good... Only there's some words on the wish card got blurred, maybe because of rain, but still readable... Anyway, thanks for making my anniversary so special this year... 👍👍👍 Ainil Fauzi
Great job delivering the item I've ordered for my wife. She is very happy. This is my third time purchasing from 50gram. Keep up the great work. Carmen Wong
I have ordered several times from 50gram - love the quality, design and packaging of the products. The recipients always loved the flowers. This time, they were able to deliver on the same day as I ordered. Amazing service! And as usual, the recipient loves the flowers, and said they are very elegant and nice! I haven't seen a photo of it yet, but am sure it's pretty. So will definitely order from 50gram again. Good job!
Flower Delivery Frequent Ask Question (FAQ)
Birthday flowers bouquet, birthday cake, and birthday gift with problems can immediately contact our customer service on the same day with flowers photo defect. Our Florist will quickly solve it at our best service, or we will refund your order.
50Gram Same day delivery service also comes with the flexibility of time slot selection; you can pick up your flower delivery at the right time; we have;
– Morning session ( 10 am-1 pm )
– Afternoon Session ( 1 pm to 4 pm )
-Evening Session (4 pm to 7 pm ).
Perfect for customers who have timing on their birthday surprise. a birthday celebration made easy with us.
This service helps our customers deliver fresh flowers appropriately to their recipients. 
50Gram online florist and gift is the expert in Fresh Flower Delivery in Klang Valley. including ;
Kuala Lumpur
Bangsar
Bandar Menjalara
Bandar Sri Permaisuri
Bangsar South
Brickfields
Bukit Bintang
Bukit Jalil
Cheras
Damansara
Damansara Heights
Gombak
Jalan Ampang
Jalan Ipoh
Kepong
KL Sentral
KLCC
Kuchai Lama
Mont Kiara
Old Klang Road
OUG
Pandan Indah
Pandan Jaya
Pudu
Sentul
Serdang
Setapak
Setiawangsa
Sri Damansara
Sri Hartamas
Sri Petaling
Sungai Besi
Taman Connaught
Taman Desa
Taman Melawati
TTDI
Wangsa Maju
Selangor
Ampang
Ara Damansara
Balakong
Bandar Puteri
Puchong
Bandar Sunway
Bandar Utama
Bangi
Banting
Batu Caves
Bukit Jelutong
Cyberjaya
Damansara Jaya
Damansara
Perdana
Damansara Utama
Gombak
Kajang
Kelana Jaya
Klang
Kota Damansara
Kota Kemuning
Mutiara
Damansara
Petaling Jaya
PJ Old Town
Port Klang
Puchong
Puchong Jaya
Puchong Perdana
Putra Heights
Rawang
Saujana Utama
Selangor
Selayang
Semenyih
Sepang
Serdang
Seri Kembangan
Setia Alam
Shah Alam
SS14
SS15
SS2
Subang Bestari
Subang Perdana
Sungai Buloh
USJ
Valencia
Online Florist Flower Delivery in Kuala Lumpur, Selangor and Petaling Jaya (KL, PJ)
50Gram online Florist and gift is the expert in Fresh Flower Delivery in Klang Valley covering ( Kuala Lumpur Petaling Jaya, Subang Jaya, Cheras, Bukit Jalil, Old Klang Road, Kepong, Damansara area, Puchong, Ampang, Seri Kembangan even Cyberjaya & Putrajaya . for Nationwide delivery, you can pick our preserve flower and gift, such as plush toy Jelly cat and gift box. Our florist has been fulfilling our customer orders with the best attitude and has earned a high Google reviews rating of 4.7 stars. Our flower delivery service has been delivered more than 250,000 fulfilment and a ton of return customers with us. We want to give you the best experience from the ordering process to the experience of the flowers received. Besides Flowers, you can find cakes, gifts, Famous jelly cat plush toys, sweet treats and we ever have Disney collaboration products. 50Gram started from Gratitude to send flowers to our late mother, with our purpose " Gratitude made simple ", we help customers build the relationship with joy and gratefulness.
Flexible Time Slot Same Day Birthday Delivery with us
50Gram provide flower delivery in KL, PJ & Klang Valley same-day delivery within hours. Our same-day surprise delivery is available in Klang Valley for orders before 3:30 pm. Don't worry about your last-minute order when we have same-day delivery to serve you. Our Same day delivery service also comes with the flexibility of time slot selection. You can pick up your flower delivery during the session 10 am-1 pm, 1 pm to 4 pm, and 4 pm to 7 pm. This service helps our customers deliver birthday flowers, cakes & gifts at the right time.
Our Flower Quality is guaranteed with our money-back policy. Not just same-day delivery, you can choose your preferred delivery date too. You're advised to plan the delivery 1 day before for any occasion, birthday, Marriage proposal, Anniversary, Graduation, or Bridal Wedding with 50Gram flower bouquets, gifts, and cakes. We're pleased to serve you.
Celebrate someone's birthday with a 50Gram birthday delivery in KL, PJ & Selangor.
Throw an unforgettable birthday celebration for your family and friends with 50Gram! With our wide selection of trendy flower bouquets, delicious cakes, and precious gifts, you can send your friends and family a birthday delivery in Kuala Lumpur, PJ and Selangor for any special occasion. 
Shop with us for Birthday Delivery Bundle at a special price. Act now to cheer someone's day special. What are you waiting for? 
Type of Flowers for your Flowers delivery needs
We also carry the widest assortment in terms of flower types available in KL & PJ ( Kuala Lumpur & Petaling Jaya) . Browsing the 50gram site you will find our flowers type covered Roses, orchids, Lily, Carnation, Tulip, Sunflowers, Gerbera daisy, peonies, lavender, Hydrangea, baby breath and many more. all these flowers bouquets.
Send a surprise with a 50Gram birthday delivery.
Our birthday bundles are designed to match your best interest, giving you the ultimate experience of surprise, excitement, and delight for your loved ones. Our Birthday Bundles include our best selling cake, Gianduja Chocolate Cake, New York Cheese Cake, Hazelnut Chocolate Crepe Cake, Salted Caramel Almond Crepe Cake and more. After choosing your cake, you can have our popular flower bouquets such as Red Roses and Baby Breath as a birthday gift. Our perfect combination for the surprise bundle is to make your little surprise special, no matter the occasion. Adding a precious gift for your birthday delivery will make your celebration memorable.
Your Birthday delivery is Secured with Money Back Guarantee Policy.
Do not worry about the condition of your delivery items. If there is any damage to your birthday order during delivery, please contact us immediately. We will instantly solve your issue in the first place, or a 100% refund will be given. We want every one of our customers' shops with us with worried free. 
We have expanded our delivery area!
We now deliver to most areas of Klang Valley, including Subang, Shah Alam, PJ & KL. You can check our coverage list below for other locations not shown or mentioned.
If you are unsure about your area, please email us at 50Gramflorist@gmail.com or Whatsapp us on 018-2618219.
Trusted Flower, Gift & Cake Delivery
50Gram is a brand that you can trust. 50Gram is one of the best-rated Florist in KL/PJ, with 4.7 high google ratings. Our excellent service earned us more than 155k followers on social media.
Our Order Tracking
We give the best experience for our customers is to notifying them in our delivery process to keep the peace in mind. When the flowers & Gifts are in the delivery process, our customer will receive the WhatsApp notification and once the bouquet is delivered to the recipient, our customer will be notified as well.
Our Birthday Products Budget Range
Our site offers products with different budget ranges from as low as RM99 to RM400 and above.