Apology flower - Same Day Delivery
Say sorry to your loved one with 50Gram flowers bouquets is the best way to make her smile again. Nothing is better than receiving a lovely flower bouquet when you have to say sorry to your loved one. Send your sincere apology with 50Gram flower arrangements today with our free same-day delivery.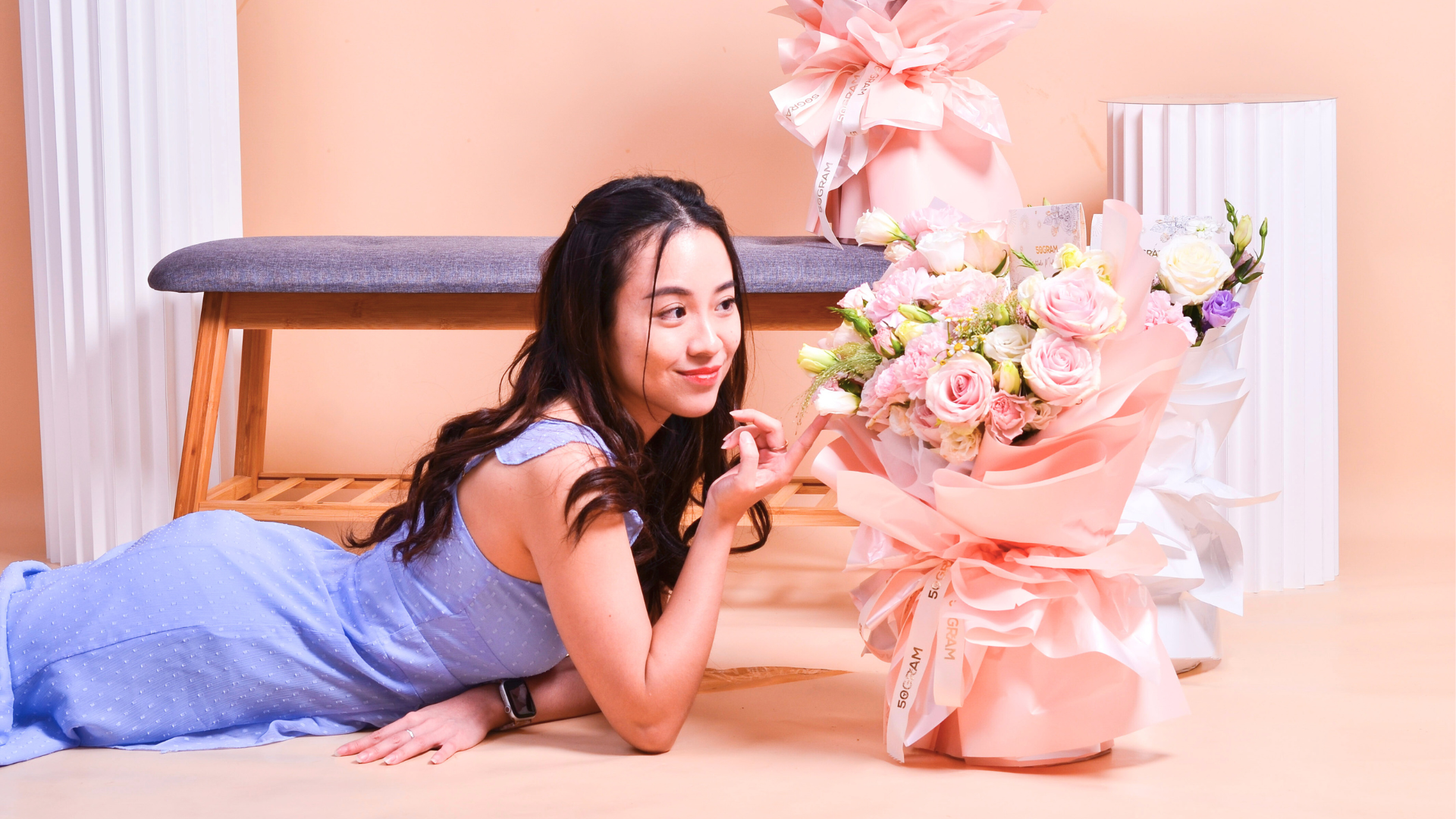 Say sorry with 50Gram apology flowers—Free Same-day Delivery Across KL, PJ & Klang Valley.
Want to express sorry to someone you care about at the last minute? We've got you covered as 50Gram offers free same-day delivery across Kuala Lumpur, Klang Valley & PJ. You're free to pick any preferred time slot or any preferred date. We strive to deliver your flower right to your doorstep on time & freshness is guaranteed. Our money-back policy guarantees our flower quality.
I'm Sorry Flowers Bouquet
Sometimes, saying 'i'm sorry is never sufficient during a time of remorse and regret. Most of us have been in a situation where we have unintentionally upset someone we care about. It is essential to realize our mistakes and sincerely apologize to someone we upset. One of the perfect ways to express your apology is with a bouquet to show someone just how regretful you are. It is why flowers are the ideal gift. They can share our thoughts and feelings when we cannot put them into words.
Although sending apology flowers to someone is already a statement, it would be more significant when paired with a card that expresses your sincerest apology. When writing an apology, make sure it is true because it will make the apology gift more genuine!
Best Apology Flowers For Your Loved Ones
Roses: If the person you're apologizing to your partner is romantic, roses are the perfect choice to send them. Roses can carry one's unconditional love and affection for one another. Red roses represent romantic, besides that 50Gram have more coloured roses for those who prefer to be more memorable.
Sunflowers: Sunflowers are perfect if you want something bright and lovely. They represent the epitome of cheerfulness and happiness. The sunflower flower bouquet will surely cheer and lighten their mood if your loved one is down in the spirit.
Mixed Flower Bouquet: If you're uncertain about which flowers to send and express your sincere apology, a mixed bouquet would be a great choice. At 50Gram, we have a wide range of flower selections to choose from for mixed bouquets. Our Champagne Daisy Bouquet has a lovely mix of pink roses, Matricaria flower, White Eustoma, Hana White, and Eucalyptus that creates a graceful look. 
Our 4.7 Stars Reviews on Google
Our Florist and team always strive for fantastic customer service & experience. Our Florist has fulfilled our customer orders with our best attitude and has earned a high Google reviews rating of 4.7 stars.
Bottom Hakimi Nazaruddin
Fast and one of the best experience i had with buying flowers online. Very dependable! Judy Wong
Wanted to send a thank you gift, but didn't want to send a bouquet of flowers. Instead, I have opted for preserved flowers from 50Gram's website. I love how they keep me posted through text on the delivery status, and the flower is exactly like shown on the website. The recipient loves it too! Kamil Kahar
Excellent service... Received it in a box... I like the flower arrangement... My wife loves it very much... The flowers look very fresh and smell good... Only there's some words on the wish card got blurred, maybe because of rain, but still readable... Anyway, thanks for making my anniversary so special this year... 👍👍👍 Ainil Fauzi
Great job delivering the item I've ordered for my wife. She is very happy. This is my third time purchasing from 50gram. Keep up the great work. Carmen Wong
I have ordered several times from 50gram - love the quality, design and packaging of the products. The recipients always loved the flowers. This time, they were able to deliver on the same day as I ordered. Amazing service! And as usual, the recipient loves the flowers, and said they are very elegant and nice! I haven't seen a photo of it yet, but am sure it's pretty. So will definitely order from 50gram again. Good job!
Flower Delivery Frequent Ask Question (FAQ)