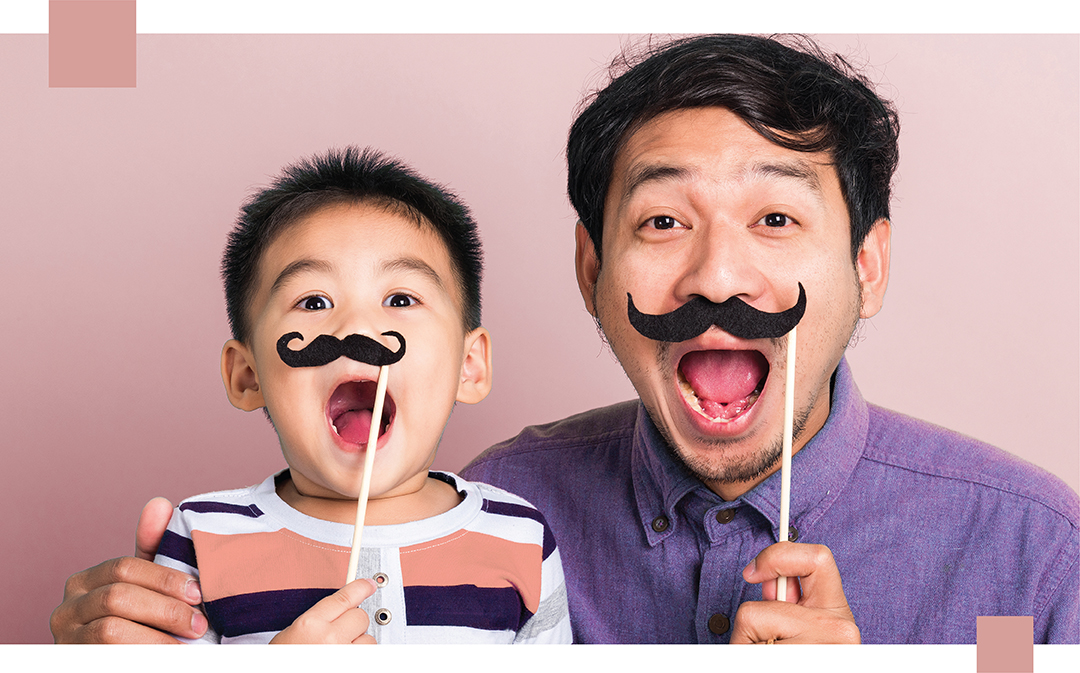 Thinking Of Father's Day bouquet and gift Ideas? We offer Gift and Flower for father's Day with Same Day Delivery. Send a flower and gift for your father today!

Are you thinking Of Father's Day bouquet and gift Ideas?
Father's Day is the day to celebrate dad's contribution to their own family. On this day, children have an opportunity to thanks their dad – Send a flower bouquet and gift for him is always the best idea! While some of us might think that giving flowers to your dad is a little uncommon! We believe it is a common misunderstanding that men are not willing on receiving a flower bouquet as it is an ideal acceptable gift, no matter what gender you are. If you're looking for the best flower bouquets and gifts for your dad, we got you covered!
This year's Father's Day, which falls on 19 June 2022, is the perfect time to get your dad a little surprise with flowers and gifts. No matter what type of person your dad is, we agree that flowers and gifts would be the best options for your Father's Day present. At 50Gram, we are ready to deliver joyous no matter the occasion.
With 50Gram same-day delivery in KL, PJ & Klang Valley, you can now give your dad a lovely Father's Day surprise with just a few clicks. Shop with us now~ 50Gram offers a wide range of flower bouquets and gift collections for dads, specially crafted according to current gifting trends for the highest enjoyment and fulfilment. Do not miss this special day; grab the chance to show your dad how much he means to you by sending him a father's day bouquet with a special gift.
What're you waiting for? Send love for your hero now with 50Gram same-day delivery.
Popular Father's Day Gift and Flower.
On the 50gram site, a wide selection of flowers for father's day, such as Red Roses, Baby Breaths and Caspia. Those flowers are popular for father's day. If you want to send a special gift on this special day, you can also pick our father's day bundle set such as Hiblendr with Mini Baby Breath/Caspia and Deer Bottle with Mini Baby Breath/Caspia and leather gift set on father's day.
Suppose you plan to send flowers for dad on father's day accross KL, PJ and Klang Valley. That's great; you're on the right site. We understand the importance of on time flower delivery during this special day, so 50Gram provides free same-day flower delivery for all items, even for father's day. Please place your order with 50Gram before 3 PM, and our efficient delivery team will ensure the flowers and gifts arrive safely.
Shop with us to enjoy our same day delivery and money back guarantee policy worry-free. We're pleased to get your father's day flowers delivered right for your dad.
Our Customers' Reviews on Google Hakimi Nazaruddin
Fast and one of the best experience i had with buying flowers online. Very dependable! Judy Wong
Wanted to send a thank you gift, but didn't want to send a bouquet of flowers. Instead, I have opted for preserved flowers from 50Gram's website. I love how they keep me posted through text on the delivery status, and the flower is exactly like shown on the website. The recipient loves it too! Kamil Kahar
Excellent service... Received it in a box... I like the flower arrangement... My wife loves it very much... The flowers look very fresh and smell good... Only there's some words on the wish card got blurred, maybe because of rain, but still readable... Anyway, thanks for making my anniversary so special this year... 👍👍👍 Ainil Fauzi
Great job delivering the item I've ordered for my wife. She is very happy. This is my third time purchasing from 50gram. Keep up the great work. Carmen Wong
I have ordered several times from 50gram - love the quality, design and packaging of the products. The recipients always loved the flowers. This time, they were able to deliver on the same day as I ordered. Amazing service! And as usual, the recipient loves the flowers, and said they are very elegant and nice! I haven't seen a photo of it yet, but am sure it's pretty. So will definitely order from 50gram again. Good job!
Flower Delivery Frequent Ask Question (FAQ)