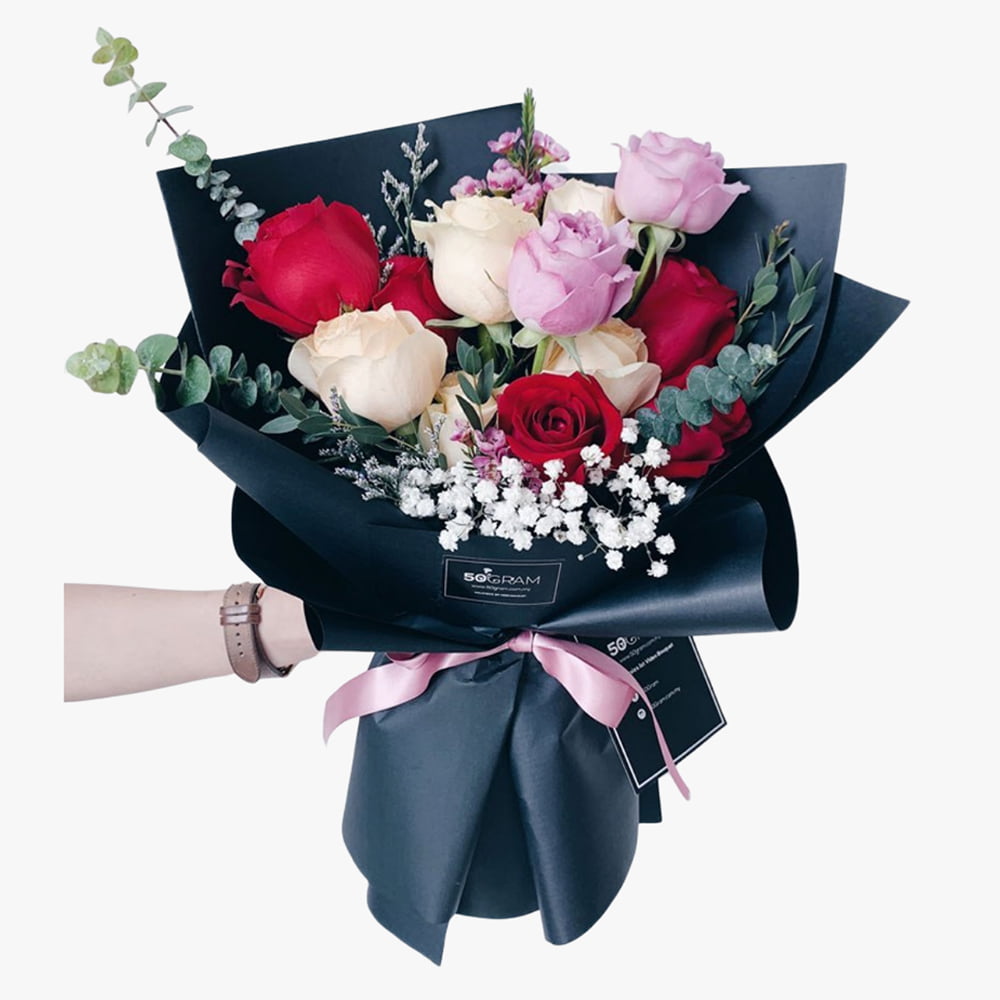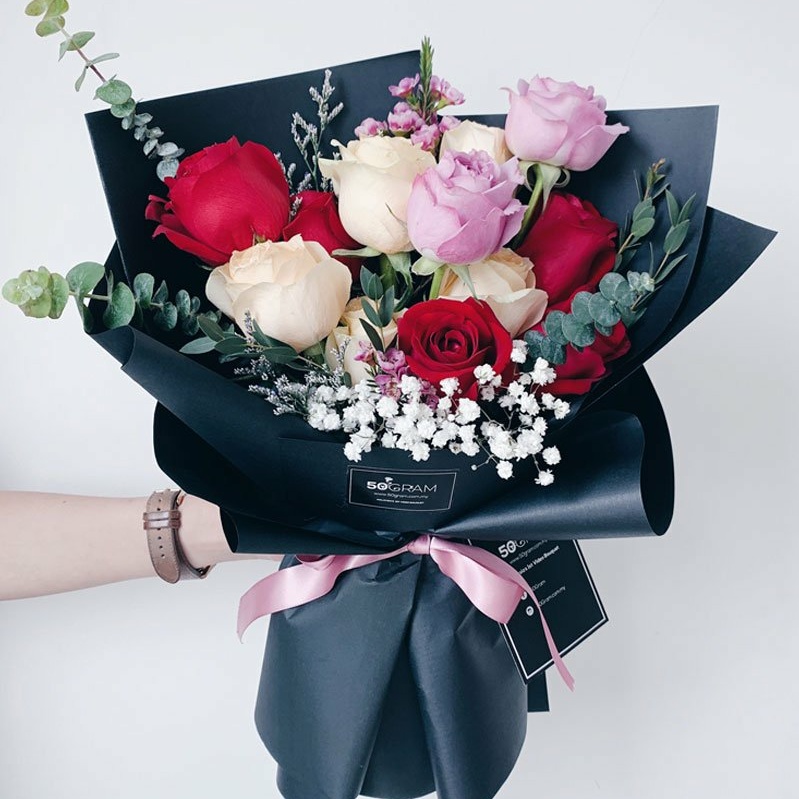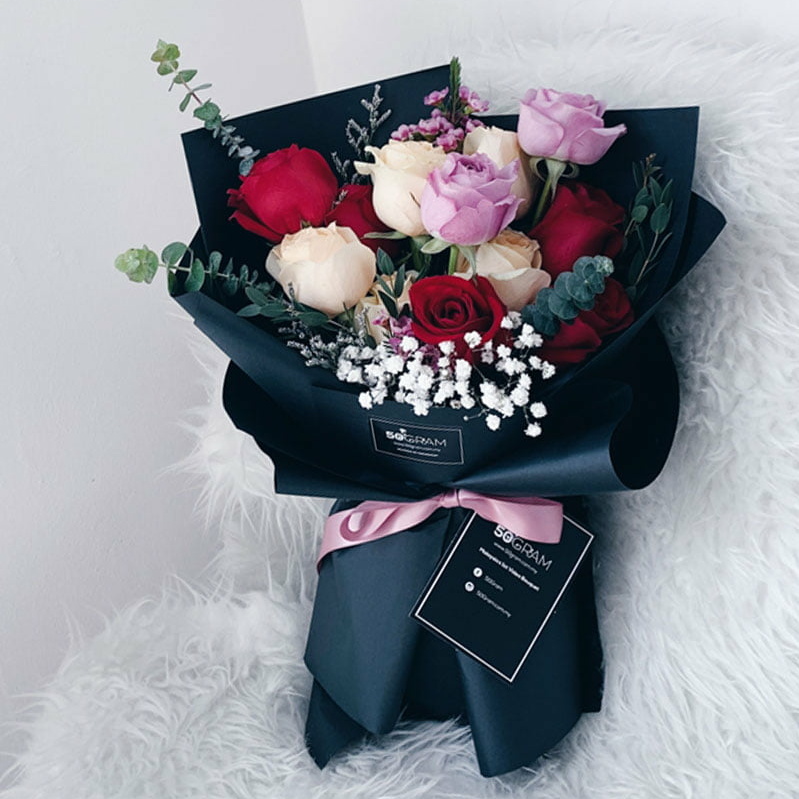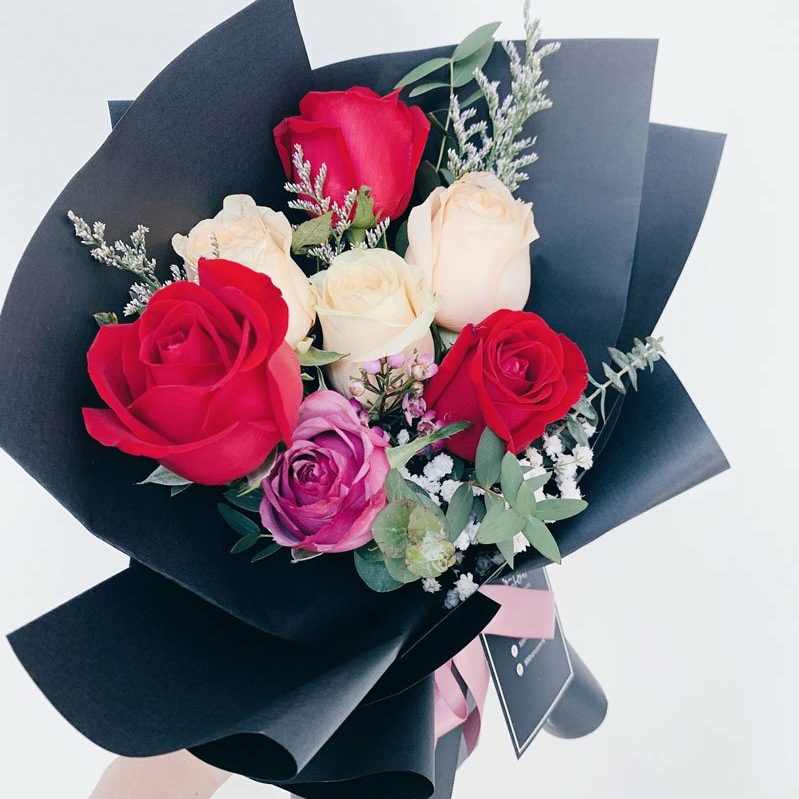 Evermore – Red And Champagne Roses Bouquet
Mixing different rose colors into a bouquet is a personalized way to combine many messages into one display. Mixing red ,champagne and purple roses could mean gratitude and adoration. Sending a message through rose color meanings is an extraordinary way to share your true feelings.
Evermore (R) come with 3 red roses, 3 champagne roses, 1 purple rose & white baby breath.
Evermore (M) come with 5 red roses, 5 champagne roses, 2 purple roses & white baby breath.


4.7 Google Rating
and Quality Flower
Free Shipping*
(Area Checker)