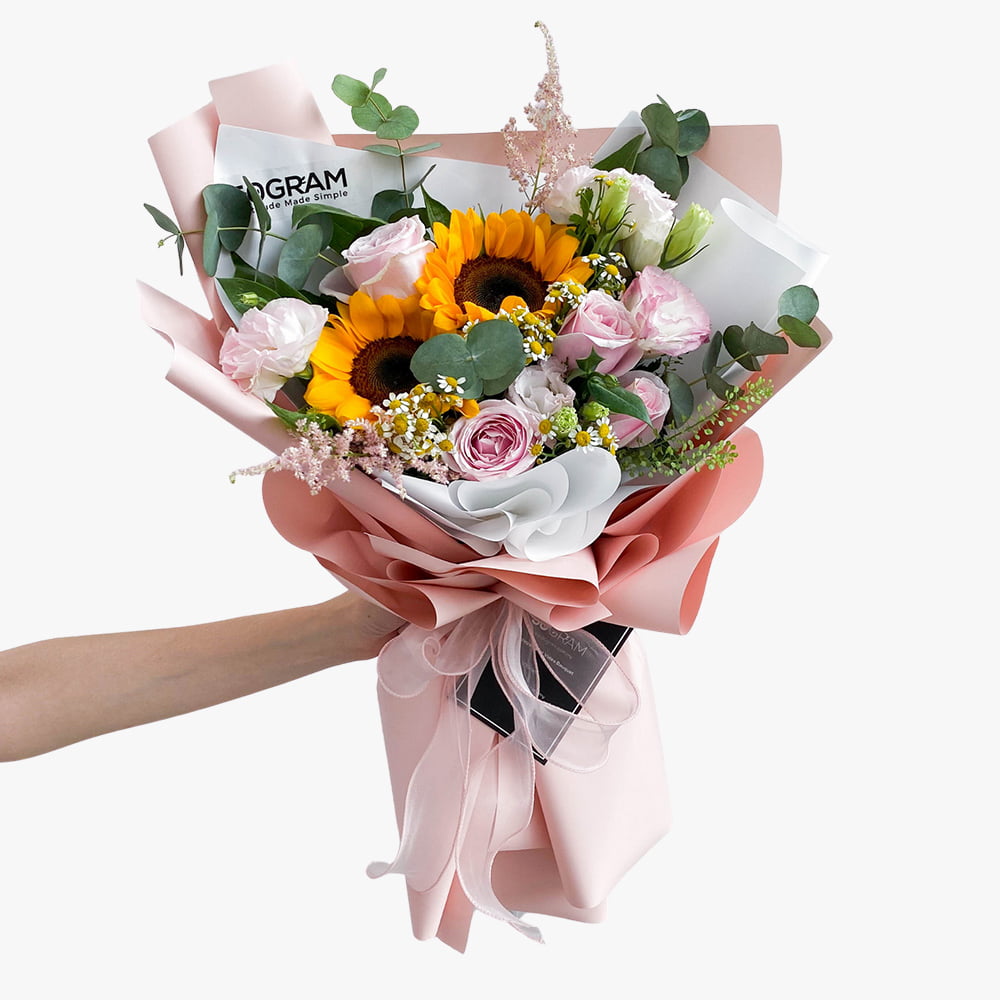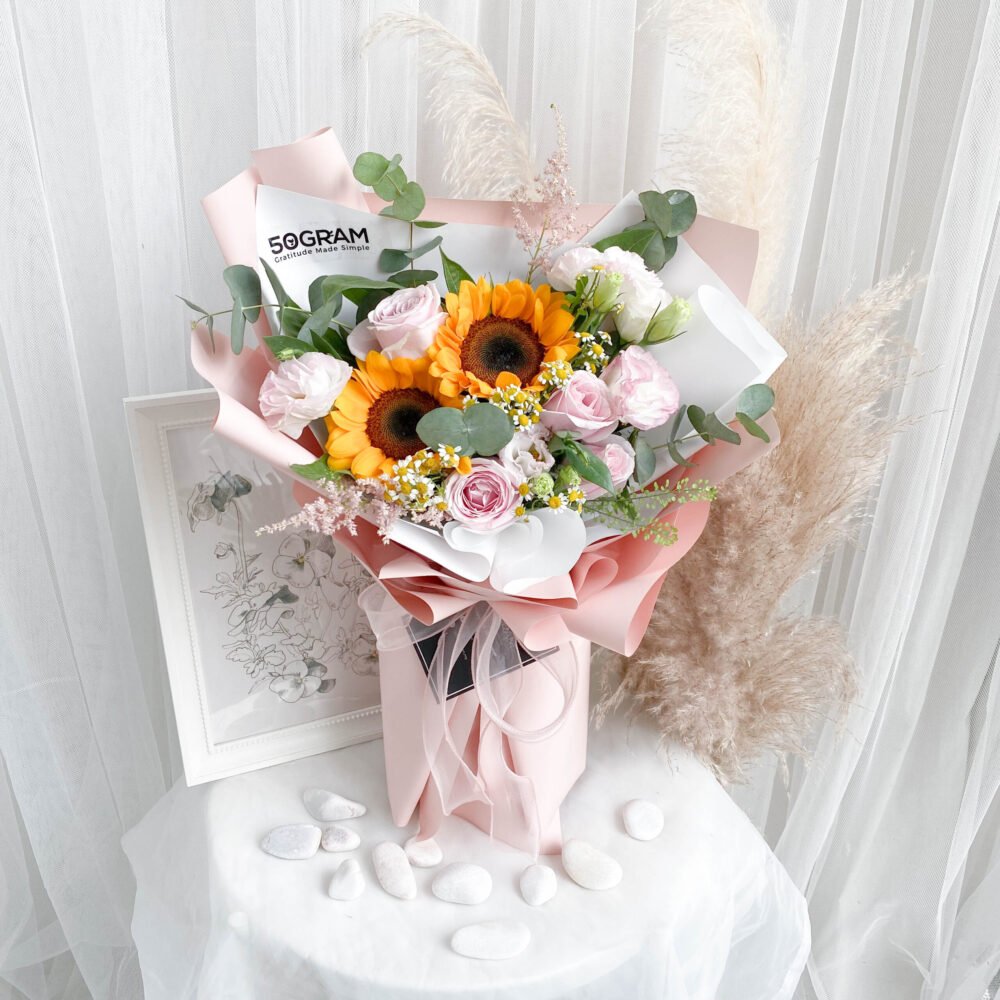 Hannah – Sunflower Bouquet
Yellow and pink isn't a combination you see very often, but this combination is playful and cute. Sunflowers are symbolic of a long life, but they also represent good luck for the future. Graduation evokes many feelings about new steps in life, and sunflowers can approach the topic of the future with a sense of positivity and optimism. Lilies represent a number of things, including devotion and innocence. Sunflower's yellow color symbolizes vitality, intelligence, and happiness. The color yellow also traditionally symbolizes friendship.
Hannah come with 2 sunflowers, 4 pink roses, chamomiles, pink-white eustomas, pink astible & cineria.


4.7 Google Rating
and Quality Flower
Free Shipping*
(Area Checker)