Description
Introducing The Most Aesthetic Premium Portable Blender Ever.

Wireless, Light & Portable







BPA-Free Food Grade Material
Imagine yourself being able to blend your favourite smoothies, shakes, or baby foods no matter where you go! No wire or power plug needed just pure power and convenience. Say goodbye to your old bulky blender!
HiBlendr™ Juice Cup Pro doesn't only give you an aesthetic bottle look but also provides you with your daily needs of nutrients from the fruits. It makes blending way easier than before. The benefits of having Juice Cup Pro includes having more energy, clearer skin, improve metabolism, reduce body fat, detox your body, and beat the bloat — It's time to invest in yourself.
Now, you'll experience the freshest, most amazing flavors everywhere you go, because you're living in the future with a HiBlendr Juice Cup Pro. After blending 12-15 beverages on a single charge, simply plug into any USB port or charger to recharge in no time.
Juice Cup Pro has a built-in smart safety feature that prevents the motor from overheating and the blades from spinning when the components are improperly assembled. The indication light works perfectly with the smart system and it gives the blender a modern and aesthetic look.
Your HiBlendr Juice Cup Pro will also practically clean itself. Imagine never having to clean your blender again. Just add water and an optional drop of soap, run your Juice Cup Pro until it's clean and rinse with clear water!
HiBlendr boasts a wire-free design that hides a sharp blending blade on the interior of the lid that remains concealed behind the accompanying sleeve on the exterior. The all-in-one design allows you to make fresh smoothies, shakes, or baby food wherever you are without the need for a full kitchen worth of equipment. Take the benefits of a blender on the go!
YOU ARE NOT BUYING A NEW PRODUCT, YOU ARE BUYING A NEW LIFESTYLE!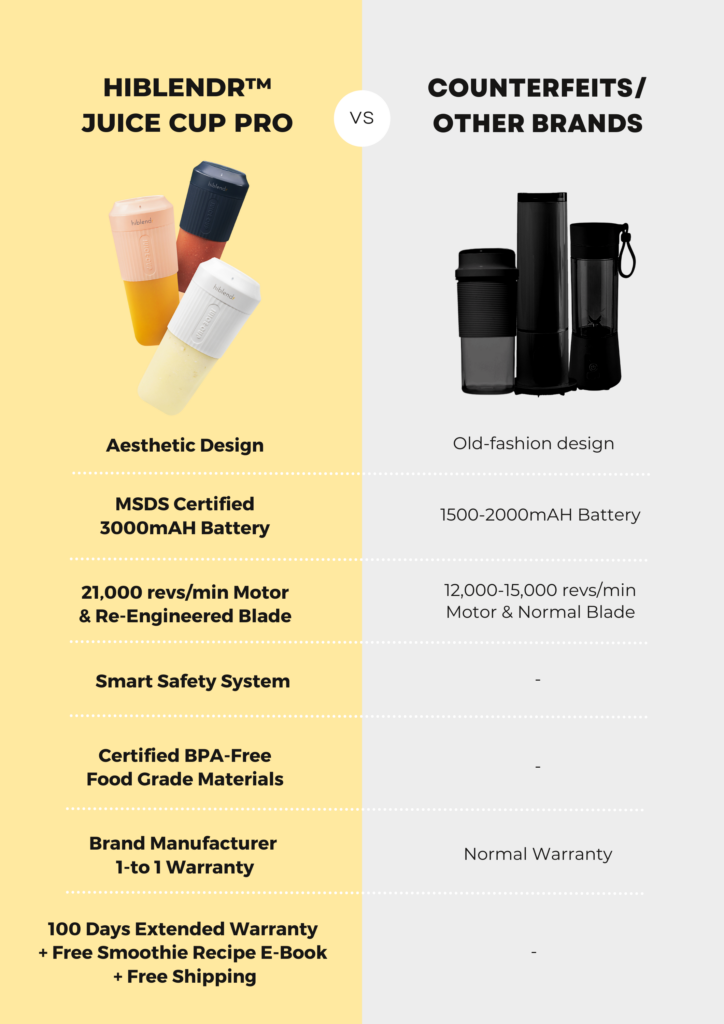 RM2 from every Juice Cup Pro sold will be donated to support the underprivileged children in Malaysia via Malaysia Assistance Fund by World Vision Malaysia.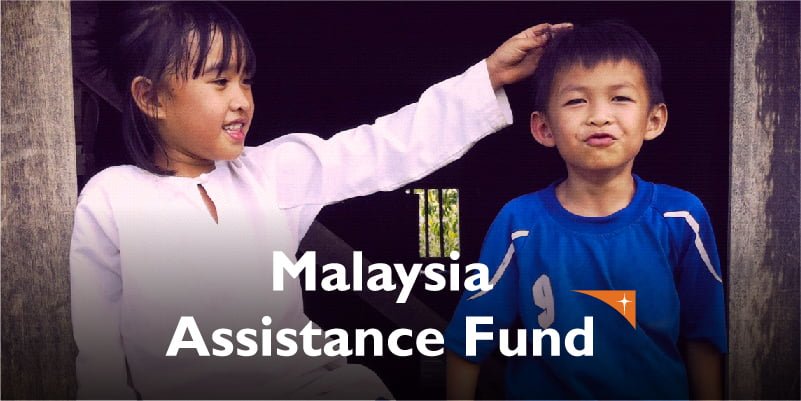 #1 Rated
Portable Blender Brand in Malaysia
We are trusted by 20,000+ happy customers across South East Asia (including hundreds of celebrities & influencers).