THE MORE YOU PRAISE &
CELEBRATE YOUR LIFE, THE MORE THERE IS IN LIFE TO CELEBRATE
The year was 2015 when I was planning to get my Mother a bouquet of flowerS for Mother's Day. at that time I REALIZE, THE TROUBLE PEOPLE HAS TO GO THROUGH just to buy a bouquet AND there are very limited design available in the market that fit the modern growing MARKET. That's when we SAW THE opportunity to create an easier way for people to purchase flowerS through e-commerce and also to create interactive and unique flower gifting experiences.
And then it all begin in 2016 when our founder Spring and Titus established 50GRAM. Spring who is an idealist provide tons off ideas where Titus the executioner will then put the idea in work.  
' sPRING MENTIONED, The happiest thing in our achievement is WORK ALONGSIDE WITH our Mother.'
– Spring & Titus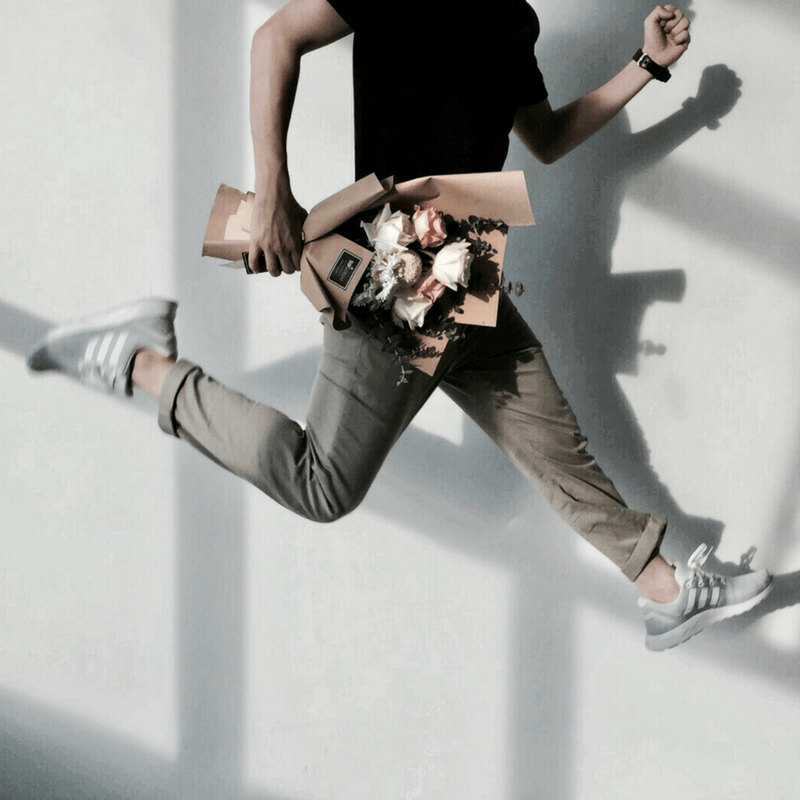 1. To enhance the gifting industry with disruptive innovative technologies
2. To be the lead of a successfully gifting enabler.
3. Provide more business opportunities for young growing SME.
TO PROVIDE A WHOLE NEW EXPERIENCE IN THE GIFTING INDUSTRY. BY BUILDING RELATIONSHIP, CELEBRATING LIFE WITHIN OUR BUSINESS ECO-SYSTEM THROUGHOUT SOUTH-EAST ASIA'S.
#GRATITUDE MADE SIMPLE
We have over 190,000 fan base on social media & still counting
WE ARE THE ONLY FLORIST THAT HAS A HUGE MARKET SHARE IN THE INDUSTRY
WE HAVE COLLABORATED WITH MORE THAN 150 RENOWNED BRANDS
WE HAVE THE FINEST DESIGN FLORIST IN TOWN
WE HAVE 5 STARS RATINGS FROM ALL OUR CUSTOMERS & GOOD FEEDBACK
WE ARE THE FASTEST DELIVERING GIFTING POWER HOUSE
至今,50Gram 已经成为了花艺及礼品界享有至高名誉的其中一个礼品花艺品牌。这一路上,我们已与超过150+家的大品牌合作。 我们也为超过100,000位客户提供服务,我们感恩的心,永不停止付出及服务。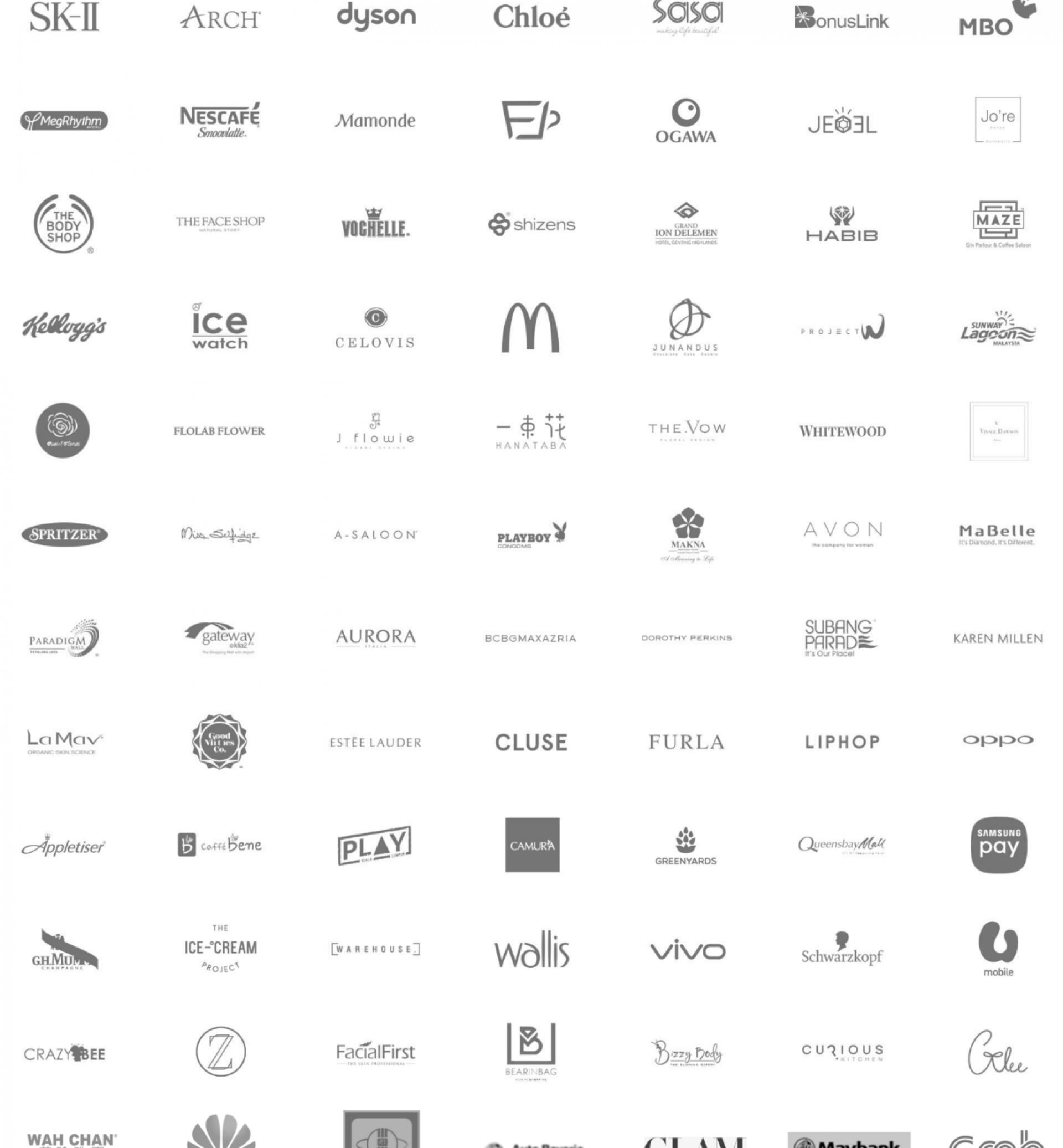 Coming Up Roses
"Celebrating Life & Building Relationships" is the core of 50gram with its three founders championing a new gifting era via digital technologies.
50gram may denote something lightweight from the sound of its name, but judging from its power-packed performance – it is indeed a regional heavyweight champion in the making in terms of conquering not only the local flowers and gifts market but also that of the Asian market share.
"We see an opportunity to change the industry via our new business model and this year's targeted goal of RM6.5 million looks really achievable.
And certainly, business has been brisk. Promising "very convenient, same day order delivery" – whereby orders placed in the morning would be delivered before the work day is done – with an average one hundred bouquet of orders streaming in daily and delivered within kuala lumpur. 
Today, 200 bouquets per day on average are making their rounds regionally in Penang, Johor Bahru and Melacca.
Indeed, their e-commerce boutique operating since December 2015 would has easily filled an entire stadium to the birm with flowers to date. Teaming up with Justin Chang, who is the executive director of 50gram. He brought the business to a whole new level by incorporating Malaysia 1st ever video bouquet integrated with our e-commerce website portal.
We aim to the next Alibaba of the flowers market and gifting platform. With the cash registers ringing in revenue, they have every reason to smile as the digital e-commerce technology platform dissolves geographical barriers – enabling a world of possibilities to open up.
Already 50gram enjoys a 180,000 fan base on instagram and facebook alone. 
We are already setting up our 50gram master franchise at Singapore and Indonesia. By end of 2019, operations will kick start. 50gram mission is to achieve 50% of the florist market share by the end of 2020 with its target market equally divided between males and females. This is because beside sending gifts to woman, woman also send flowers to their friends. In addition, 50gram is not just a florist but also a gifting platform.
All for one and one for all 
We don't work alone but leverage on society itself. This is already proven in how we have partnered and collaborated with 100 big brands including big boys like Maybank, Sumsung, McDonald's, Dyson and Huawei. 
The dream is to put a gift on everyone's hands and transforming the e-commerce flowers and gifting business in Southeast Asia to revolutionary heights via using Augmented Realty technology and digital elements is being realised. The team is making waves with their unique approach to the e-commerce business with its emphasis on flowers, gifts and digital experiences.