Planning your dream wedding is going to be so much fun. Flowers are such an important part of making your special day perfect. Gorgeous blooms will totally set the mood and vibe you want. You came to the right place if you want to know how much wedding flowers in Malaysia usually cost.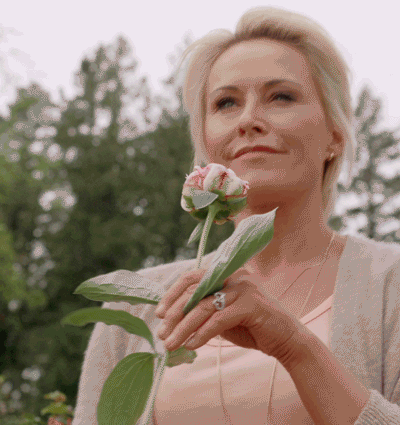 I did your research, so you have the inside scoop. I'll give you the average prices for Malaysia's most popular wedding flowers, like roses, orchids, lilies and tropical flowers. You'll get helpful tips to create stunning arrangements that fit your budget. Planning a wedding can be stressful, but knowing the costs upfront for big things like flowers will give you peace of mind.
Your wedding day will be one of the most memorable of your life. With the right flowers matching your style, theme and venue, your guests will be blown away by how beautiful everything looks. Keep reading to find out the typical costs for wedding flowers in Malaysia so you can confidently make this important decision. Your dream wedding is waiting – let the planning and celebrations begin!!
The Amazing Factors That Impact Wedding Flower Costs!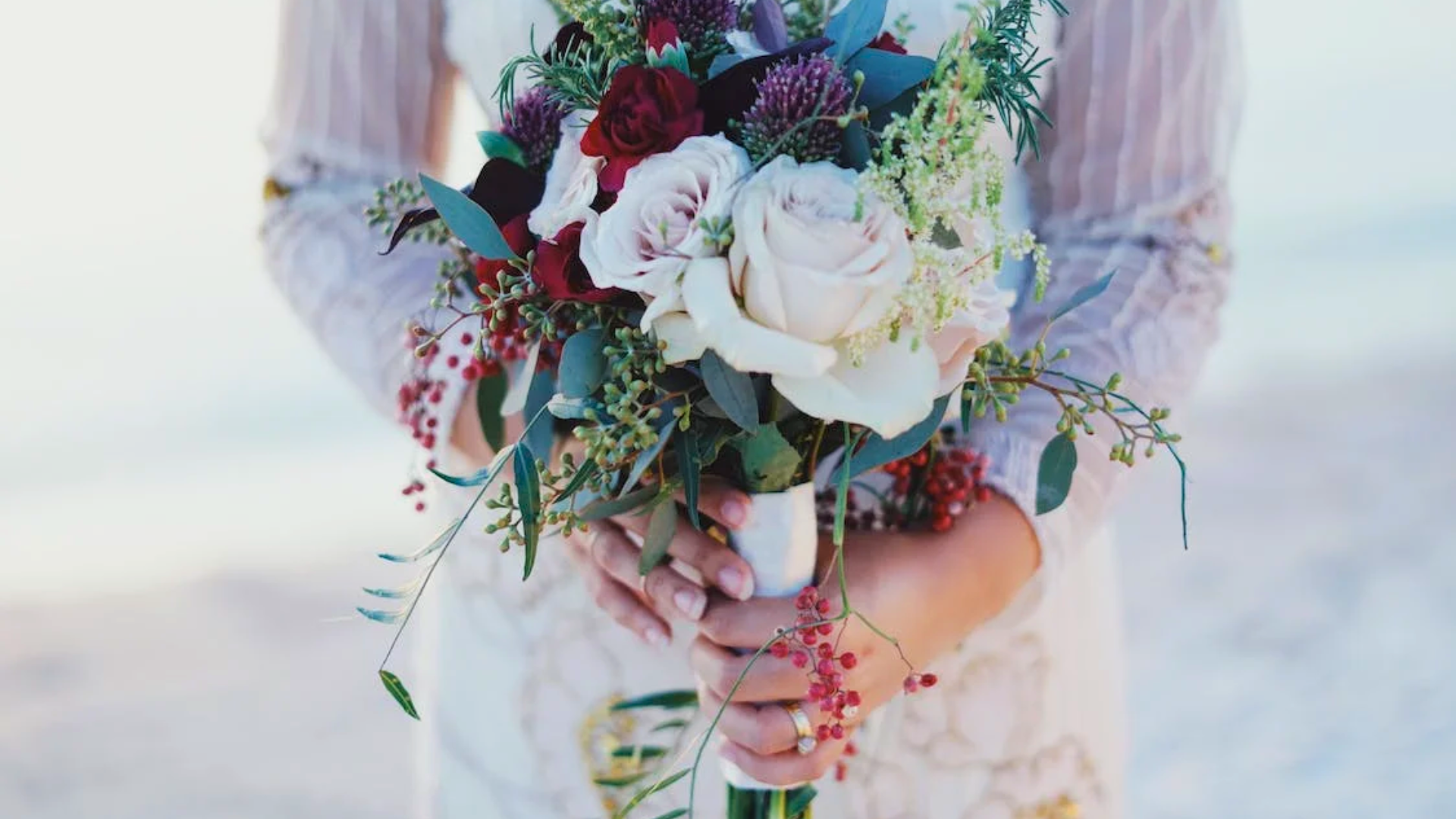 The type of flowers you choose impacts the cost, so you'll want to be smart about that. Things like orchids and super exotic flowers are gorgeous but can get pricey, so use them here and there and fill in the rest with more affordable options.
You'll also want to pay attention to what's in season because those flowers will be much cheaper since they're readily available. Talk to your florist about what's blooming when you tie the knot – I'm sure they can create a gorgeous design using what's fresh around that time.
Another big factor is how many arrangements and decorations you make. Keep it simple with a few showstopper pieces rather than many small things. And reuse your ceremony flowers for the reception – what a great way to save!
Larger, more intricate arrangements also drive up the cost since they take more flowers and time. Go for loose, romantic looks instead of super detailed – your wallet will thank you.
By choosing in-season local blooms, reusing what you can, and keeping arrangements simple, you can cut costs like crazy while still having stunning pictures-worthy flowers. Your florist has got this – I'm sure they can help you design the most beautiful floral displays on a budget. With these tips, affordable floral bliss is totally within reach!
The Wedding Flower Options With Estimated Cost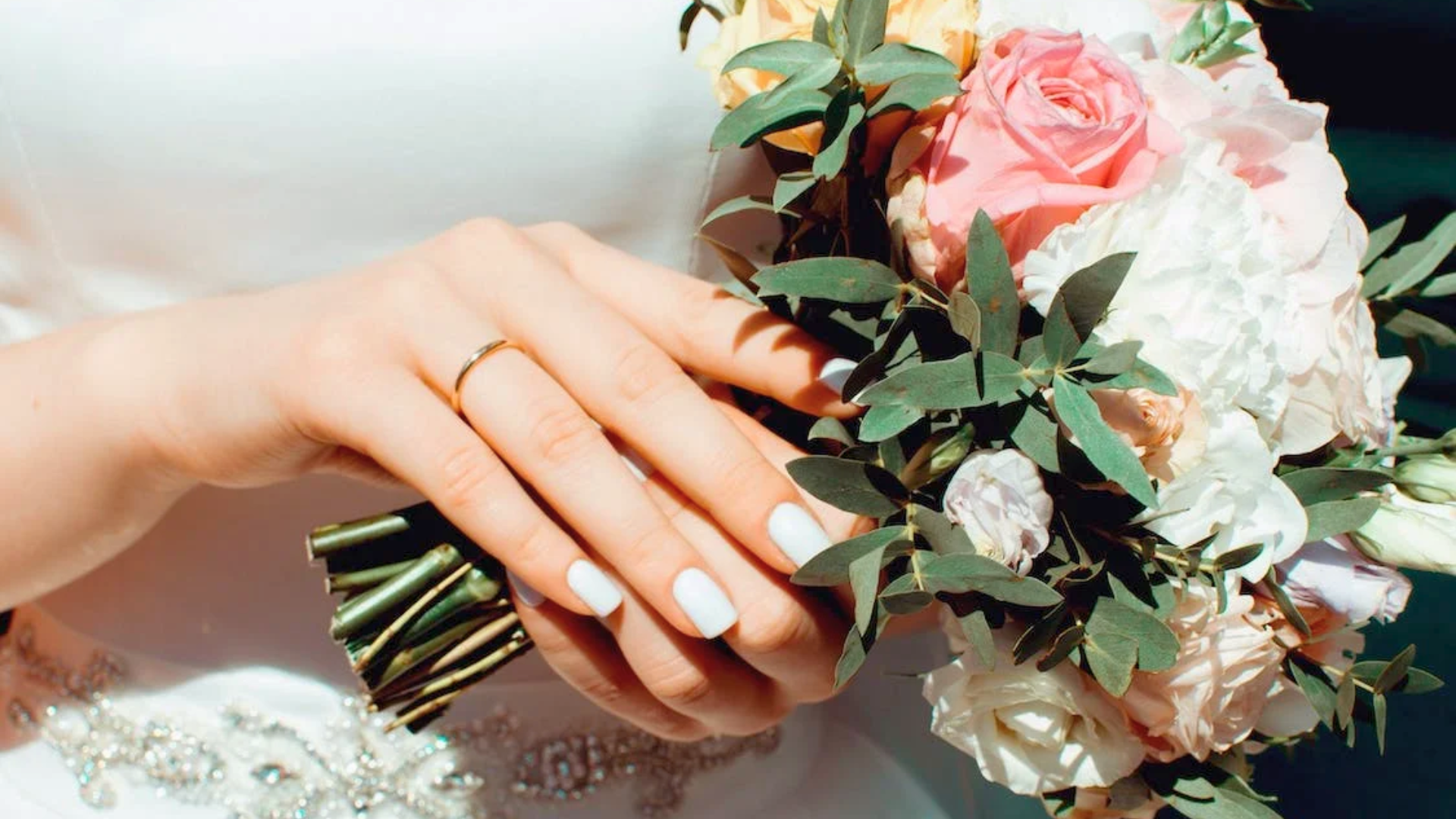 There are so many beautiful, budget-friendly choices to pick from. Let me tell you about some of the most popular flowers and how much they'll cost – you'll be thrilled!
Roses are just the most romantic flower ever, right?! You seriously can't go wrong with classic red or pink roses. A bouquet of 3 dozen roses will run you between RM200 and RM500 – what a steal to add such romance!
Orchids are gorgeous tropical beauties that are super popular for Malaysian weddings. Their delicate petals and vibrant colours will take your breath away. Corsages or boutonnieres with orchids start at just RM30 each – what a deal! Orchid bouquets, especially with those show-stopping dendrobium orchids, usually range from RM200 to RM800, depending on size and quantity. What luxury for such a great price!
Baby's Breath is the perfect budget-friendly filler to add an airy, whimsical vibe. Great for bouquets or bigger arrangements, a bundle can be as low as RM50 to RM200. Talk about a steal!
Carnations are so cheerful and colorful that they'll last for days with their ruffled petals in every hue, from pink to red. Another popular, affordable option. Expect to pay RM100 to RM300 for a carnation bouquet or centerpiece. What a deal, right?!
As you can see, Malaysia has many gorgeous wedding flower options that won't break the bank. By working with your florist on size and style, you can have stunning floral decor for your special day at a price that won't make you cry. Focus on marrying your sweetheart and not going into debt over flowers – the perfect way to start your new life together! You guys are going to love it!
Tips For Budget-Friendly Wedding Flowers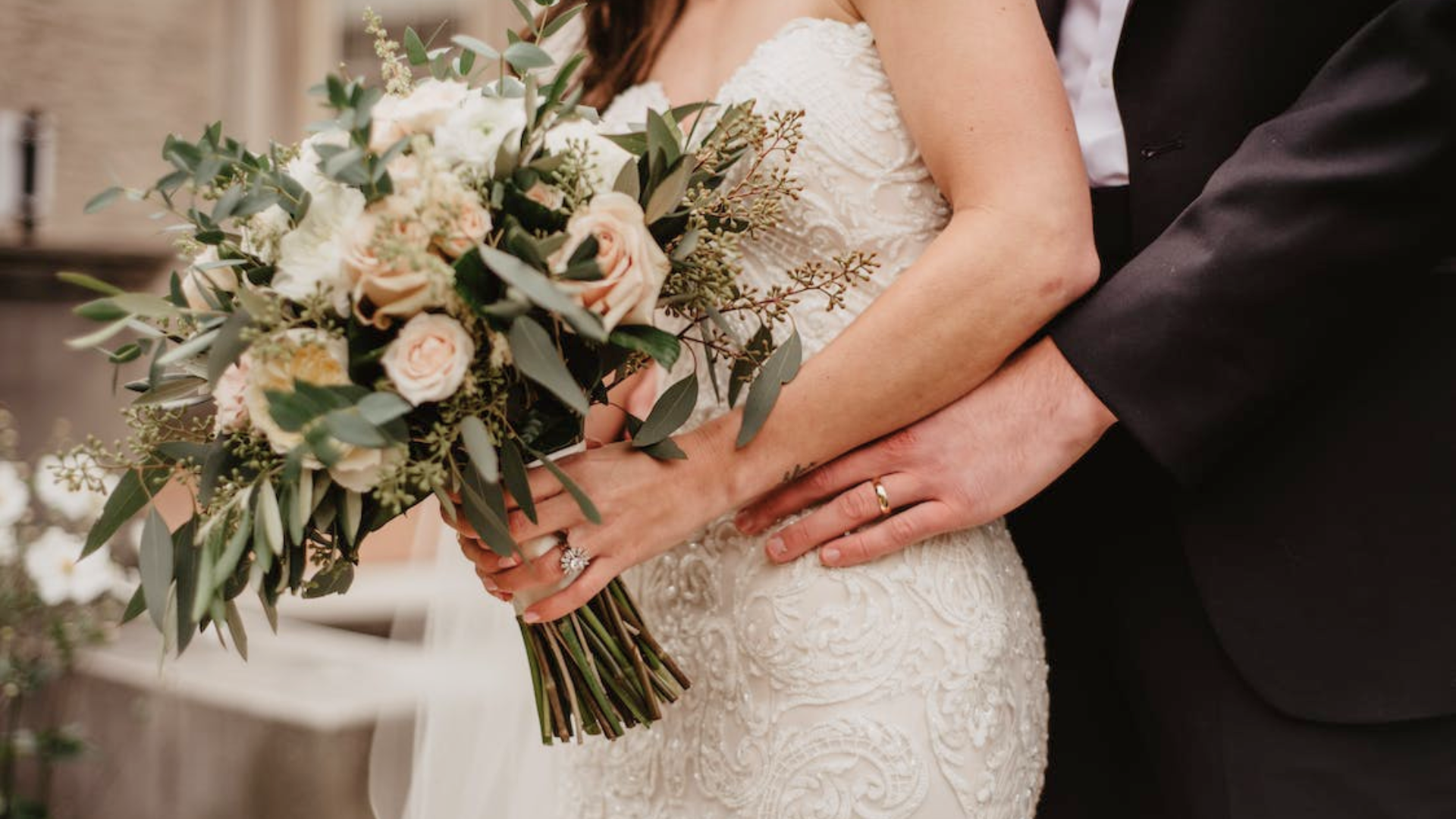 Planning a wedding is exciting, but your floral budget doesn't have to stress you out! Check out these awesome tips to keep your wedding flower costs under control:
Shop around like crazy at different florists in your area. Some may charge more for delivery or setup, while others could have better prices on certain blooms. You could save a TON by finding the most affordable florist around.
Consider floral alternatives that are just as stunning. Instead of filling every space with fresh flowers, use other decorative items like candles, lanterns or potted plants. Go big with blooms that demand attention, like gorgeous orchids or bright gerbera daisies. Try submerging part of the flowers in water for a dramatic look, using fewer stems for centerpieces.
Buy in-season flowers cause they'll always be more budget-friendly. In Malaysia, orchids, birds of paradise and heliconia are popular choices year-round. Use tropical blooms like bougainvillaea, hibiscus or plumerias for a local touch. Your florist can suggest seasonal flowers for your wedding date that will save you dinero.
DIY what you can if you're crafty or have willing friends and family. Consider making some of the floral elements yourself. You could arrange your own centrepieces, corsages or bouquets using wholesale flowers. Watch video tutorials online to learn techniques and get into. DIY'ing even part of your wedding flowers can cut costs big time.
Keep your decor simple cause the more elaborate your floral plans, the higher your bill will be. Focus on a few statement arrangements for the ceremony and reception. Less is more—you don't need every surface covered in flowers for it to look spectacular. A few well-placed blooms will do the trick!
Follow these budget-friendly tips to have gorgeous wedding flowers without breaking the bank! Shop smart, think outside the box and keep things simple for a beautiful day that won't stress you out financially. Focus on what really matters—your new spouse and celebrating with friends and family.
FAQs on Wedding Flowers for Malaysia Couples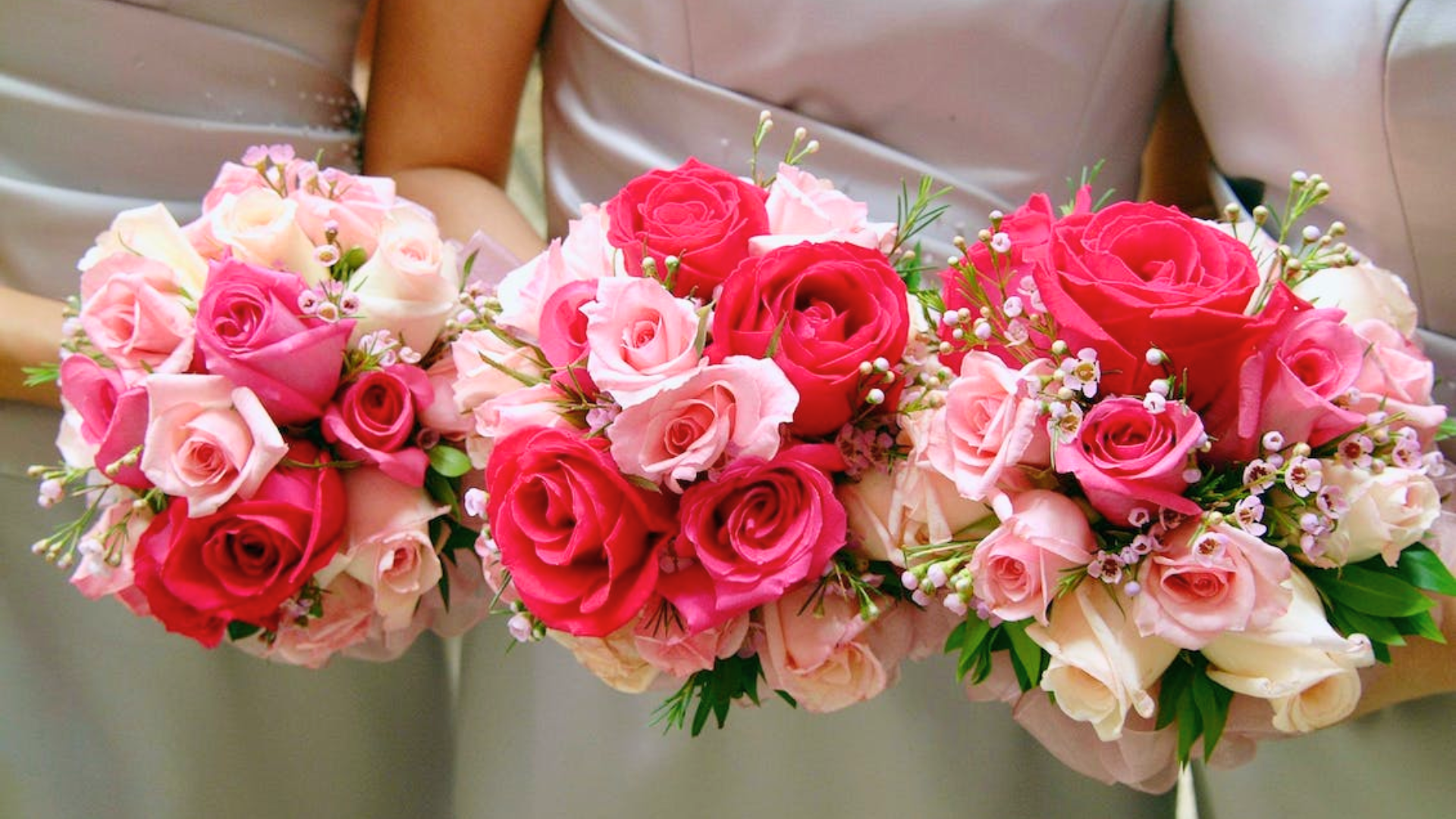 Congratulations on your wedding! Planning a wedding in Malaysia can be challenging when it comes to costs. Here are some FAQs on wedding flowers to help you budget.
How much do wedding flowers typically cost in Malaysia?
Wedding flowers in Malaysia typically range from RM3,000 to RM10,000, depending on the types of flowers and arrangements you want. Basic table centerpieces start around RM200-500 each. Bridal bouquets are RM500-2,000. Entrance arrangements are RM1,500-5,000. It really depends on how lavish you want to go!
What factors affect the cost?
Several factors determine the cost of your wedding flowers:
Flower type: Roses and orchids are more expensive than daisies and baby's breath. Peonies and lavender are pricier still. Choose flowers that are in season for the best rates.

The number of arrangements: The more tables, bouquets, corsages, and decorations, the higher the cost. Keep things minimal for a lower budget.

Floral decor: An archway, aisle runner or backdrop with fresh flowers will increase the budget. Potted plants or blossoming branches are cheaper alternatives.

Additional greenery and accents: Eucalyptus, olive branches or vines woven throughout the arrangements will raise the price.

Skill and experience: An experienced florist will charge on the higher end of the range. Newer florists may charge less as they build their portfolios.
How can I save money on wedding flowers?
Here are some tips to save on your wedding flowers:
Choose in-season flowers: Opt for flowers that are naturally blooming at the time of your wedding. They will be less expensive.

Limit the number of arrangements: Keep things minimal and focus on accenting key focal points. Skip extra centerpieces on guest tables, for example.

Use greenery and accents: Fill in arrangements with eucalyptus, olive branches or wild vines cheaper than most flowers.

Buy bulk flowers and DIY: If you're crafty, buy flowers from a wholesale florist and design the arrangements yourself. Recruit bridesmaids to help and turn it into a fun wedding project!

Compare florists: Get quotes from different florists to compare rates. Newer florists may charge slightly less. See if you can get a discount for booking early.

Consider potted plants: Rent potted plants, trees or small blossoming branches to decorate the ceremony and reception space. They last longer and often cost less than fresh-cut arrangements.
Hope this helps as you plan your dream wedding flowers on a budget! Let me know if you have any other questions.
Conclusion
You are now fully equipped to crush your wedding flower goals in Malaysia! Whether you go all out with towering floral centerpieces that reach the sky or keep it casual with simple bud vases and petal confetti, your wedding flowers will make your special day amazing. Dream big, set a budget, and find your perfect florist soulmate – then watch the magic unfold! Remember that flowers are fleeting, but the memories from your wedding will last forever. Make the major investment in show-stopping blooms representing your unique style as a couple. Your photos are going to be Instagram gold! Best of luck planning your perfect dream wedding – and remember to stop and smell those roses! The day will fly by in a blur, so savor every sweet moment with your one true love, surrounded by natural beauty. Here's to your happily ever after and beyond!