Congratulations on discovering the ideal wedding venue! Now comes the exciting part: selecting the perfect florist to bring your vision of a beautiful and unique wedding day to life. With many options, it can be overwhelming to find a florist that aligns with your style and budget.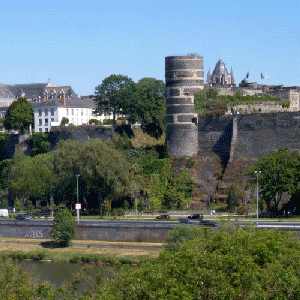 But fret not, because 50Gram Wedding is here to make the process a breeze! We specialize in helping couples in Malaysia find their dream wedding florists. Our goal is to provide you with stress-free wedding planning by guiding you through selecting a florist that perfectly matches your preferences. 
Thanks to our expertise and efficient search tools, finding the ideal wedding florist has never been easier! Answer a few essential questions about your needs and budget, and leave the rest to us. We'll assist you in finding a vendor who can transform your vision into a breathtaking reality!​
Experience and Expertise: How Long Have You Been a Wedding Florist?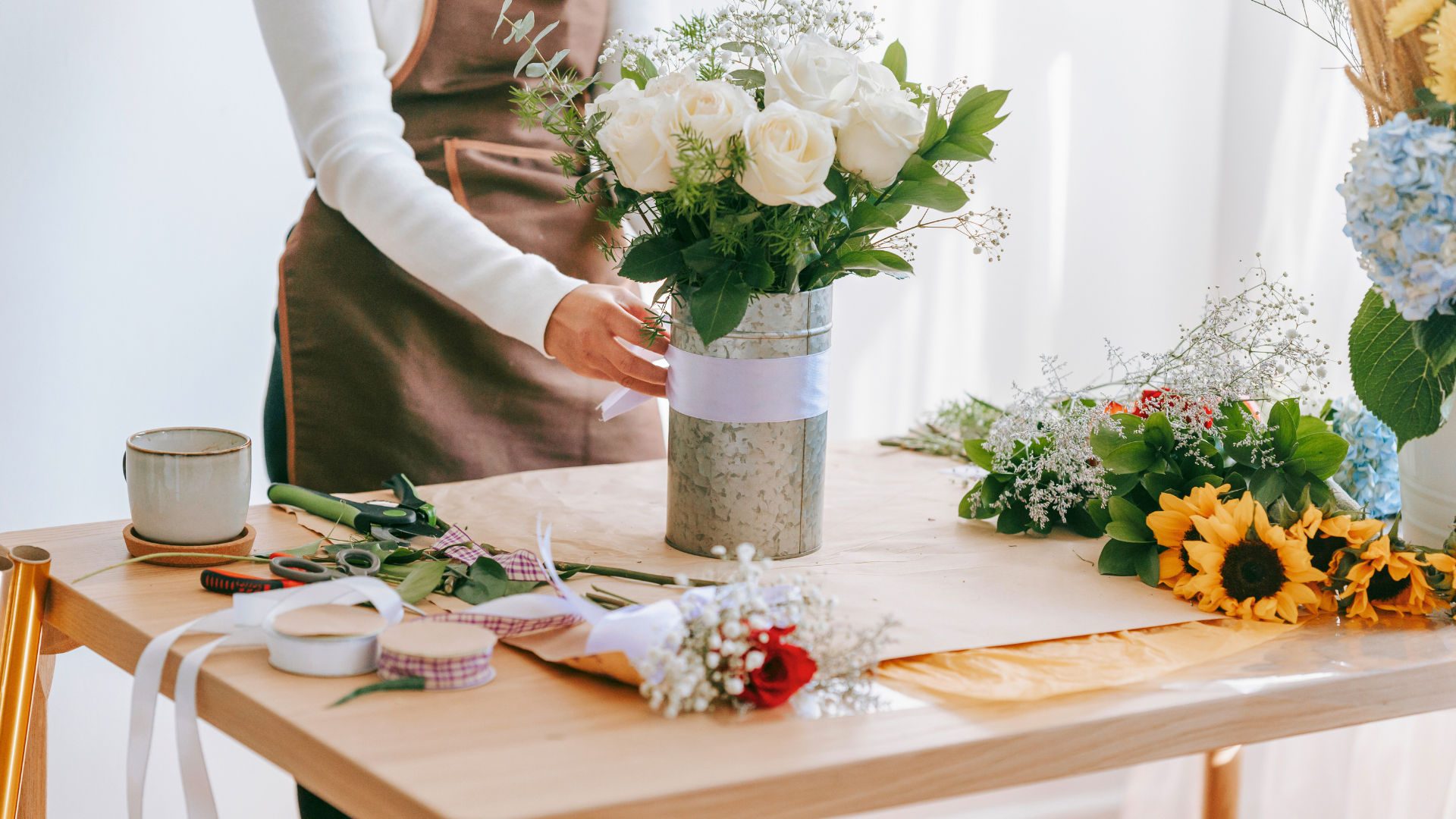 When it comes to wedding florists, the importance of experience and expertise cannot be overstated. You deserve a professional florist who can transform your decor dreams into reality! Inquiring about their tenure as a wedding florist will assure you that they possess the necessary skills to create breathtaking floral arrangements. 
To begin, kindly inquire about the duration of their business operations. If their response is less than three years, it may indicate a need for additional experience, prompting you to explore other options. 
Furthermore, it is vital to ascertain their specialization in wedding styles and whether they have prior experience with weddings similar to yours. Are they adept at working with larger budgets, or do their designs typically gravitate towards more minimalist themes? Understanding their style preferences and the nature of their previous floral design work will enable you to gauge the compatibility of their creative vision with yours. 
Additionally, requesting to view photographs of their past projects is highly recommended. This way, you can better understand the florist's capabilities and what they can bring to the table.​
Style and Vision: Discovering Your Perfect Wedding Florist in Malaysia!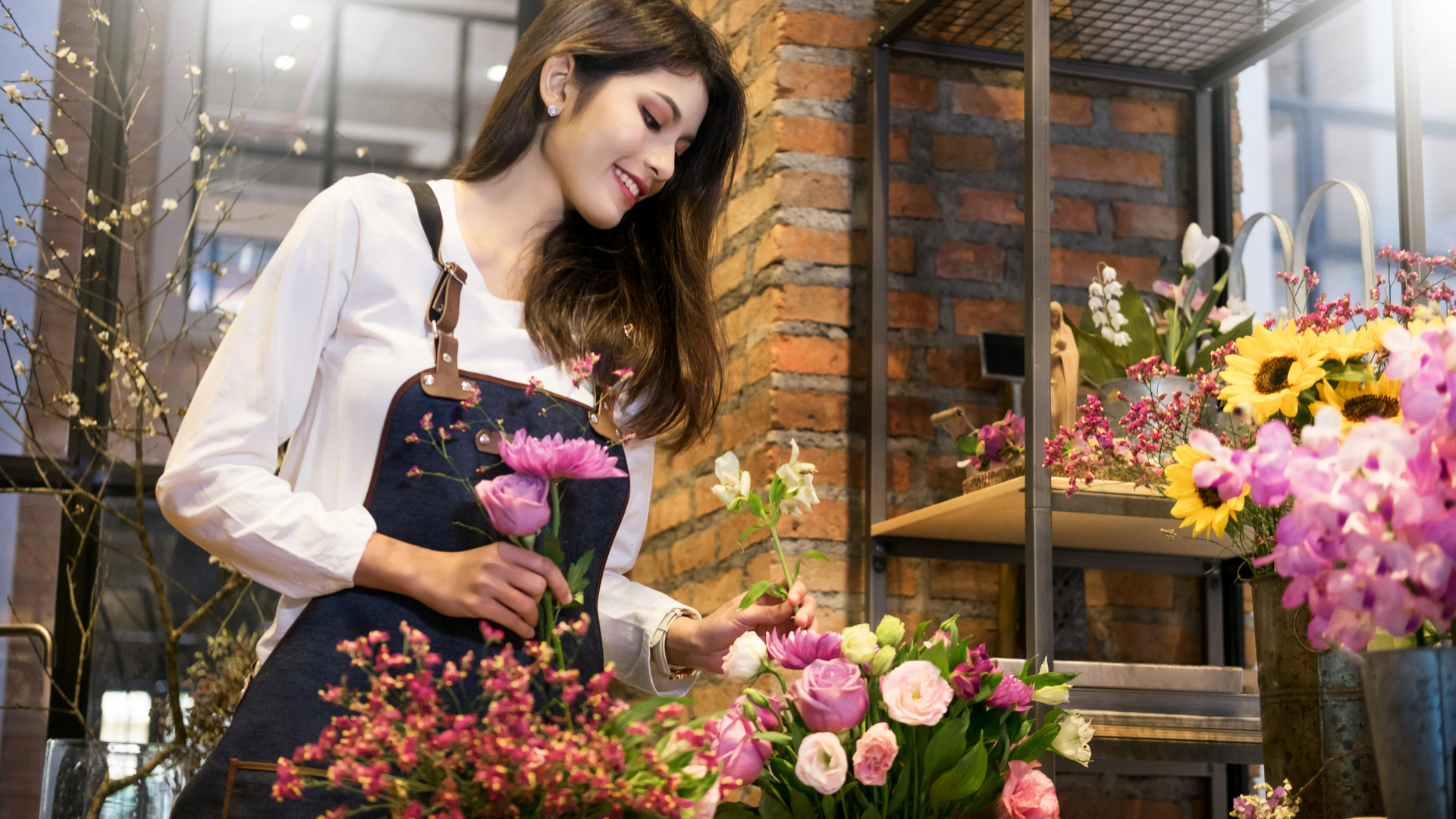 When selecting the ideal wedding florist in Malaysia, it's essential to convey your wedding reception's style, design, and décor. Are you envisioning a classic and romantic atmosphere? Or perhaps you desire something one-of-a-kind and modern? No matter your preferred style, don't hesitate to ask these two key questions when considering potential vendors:
Do you possess a signature style? Seasoned florists often develop a distinctive aesthetic, drawing from their experience and creativity. By exploring their previous work, you can find inspiration and see if their style aligns with your preferences. 
Can you bring my vision/theme to life? A remarkable wedding florist can transform your vision into a breathtaking reality. However, if you have a specific concept that deviates from their usual style, feel free to communicate your unique ideas.​
Types of Flowers: Discover the Variety of Local and Imported Blooms!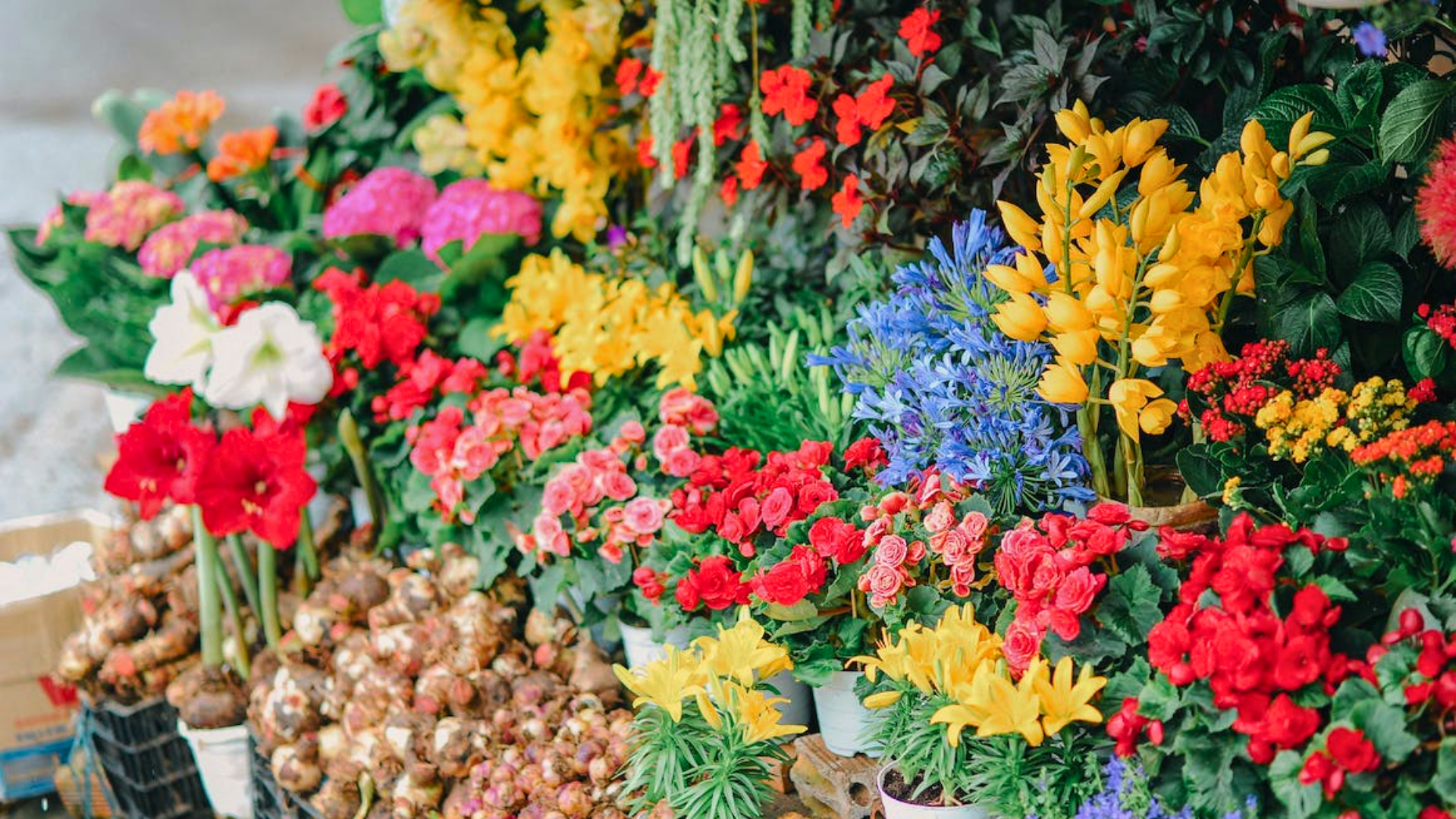 When it comes to ensuring that your Wedding is adorned with the perfect flowers, it's essential to inquire about the different types of flowers offered by your florist. Don't hesitate to ask about the availability of both local and imported flowers and feel free to request pictures for a visual delight!
In Malaysia, you'll find many local flowers such as roses, orchids, hydrangeas, and lilies—readily accessible to add natural beauty to your special day. Moreover, your florist can also procure exquisite imported blooms from their partners in Asia and Europe. Imagine the enchanting allure of peonies, daisies, and carnations, adding a touch of uniqueness to your floral arrangements. 
Additionally, it's crucial to inquire about any seasonal changes in flower availability. After all, you wouldn't want any surprises on your big day. Before finalizing your booking, discuss this aspect with your florist to ensure a seamless and delightful experience!​
Packages and Pricing: Exploring the Range of Wedding Florist Packages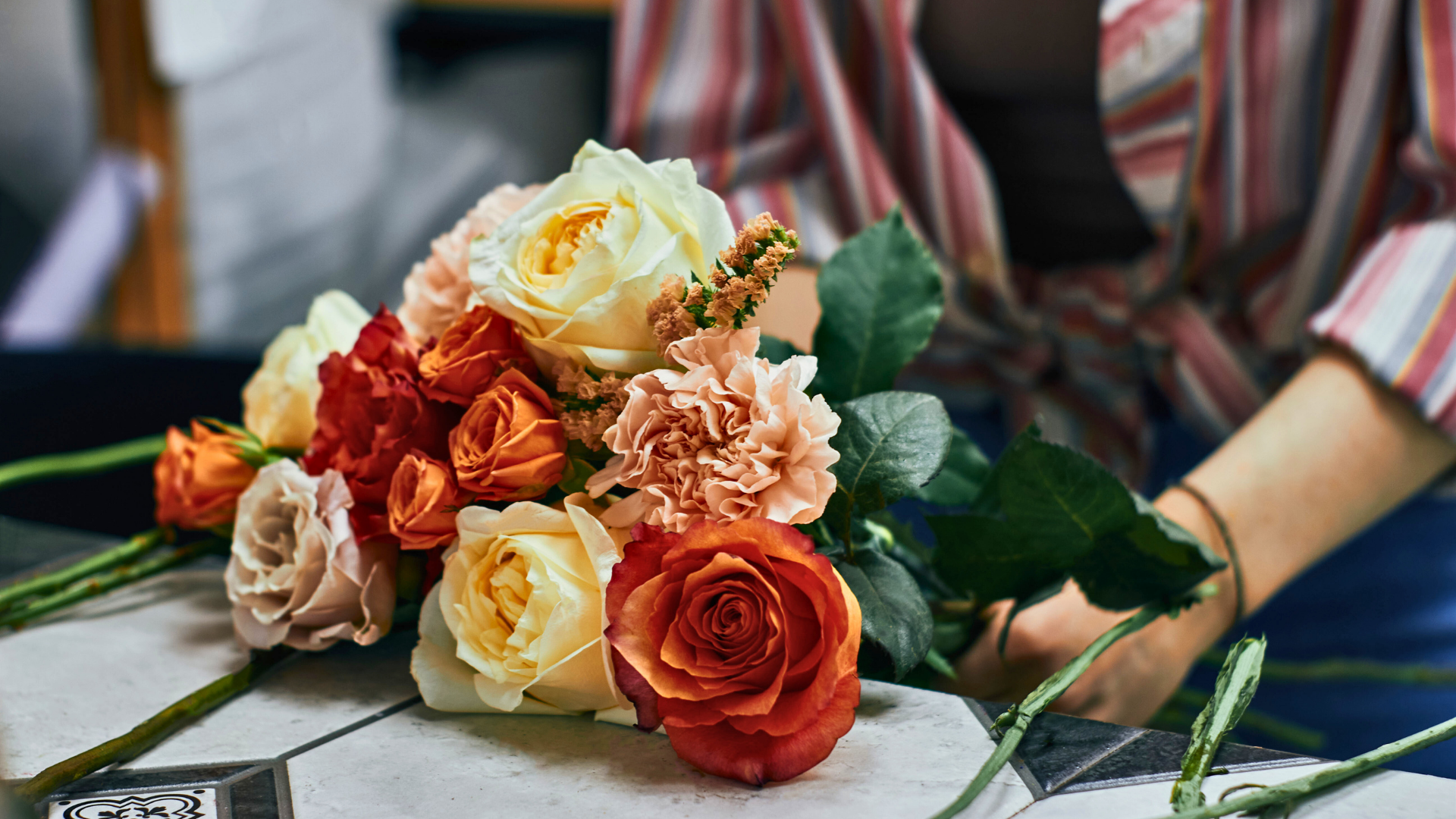 When selecting a wedding florist, it's essential to inquire about the available packages and pricing options. Florists often offer various packages, from simple and elegant to extravagant. Understanding their specific packages is crucial to finding the one that aligns perfectly with your budget. 
Here are some key inquiries you can make when discussing packages with wedding florists:
What are your areas of expertise when it comes to flower arrangements?

What options do I have for selecting flowers?

How much does each package cost?

Are there any discounts available for ordering multiple packages?

Can I personalize or create my floral package?

Does the package price include installation?

Do you provide additional services, such as setting up centerpieces?
By addressing these questions, you can ensure that you receive exactly what you desire and remain within your budget. Through our online platform at 50Gram Weddings, we collaborate with the finest wedding florists in Malaysia to ensure that couples receive the best possible prices.
Logistics: How Can You Ensure a Flawless Delivery and Setup for Your Wedding Flowers?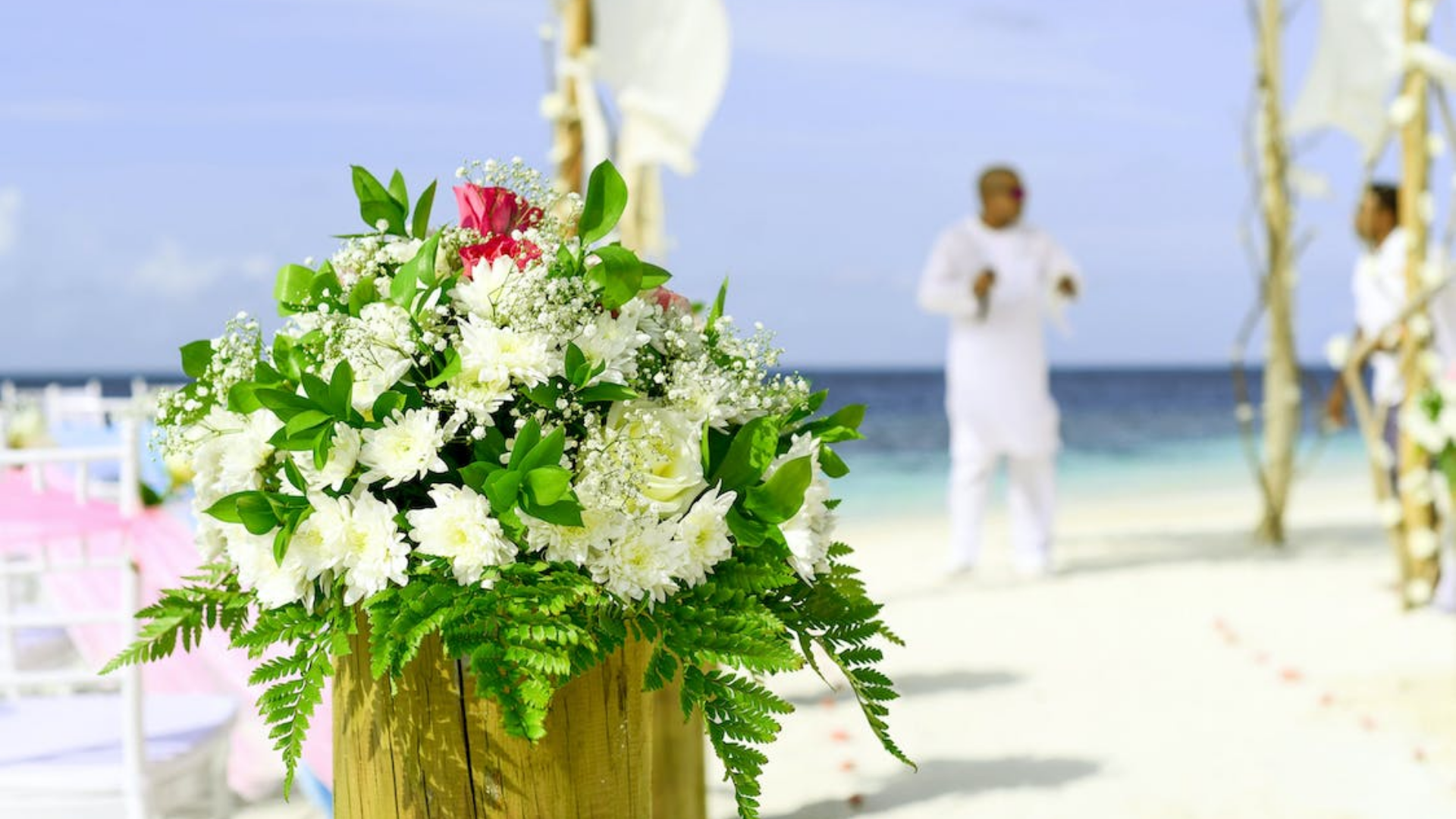 Delivery and setup on your special day are crucial aspects that demand your attention when working with a wedding florist. It's essential to thoroughly discuss all the logistics involved to ensure a seamless execution, free from misunderstandings or surprises!
Consider the following points when it comes to delivery and setup:
What is the scheduled delivery time for the flowers?

Will the florist require any assistance during the setup process?

How much time will be needed for the setup?

Who will be responsible for any additional setup or decoration assistance?

Are there any specific equipment requirements for setting up the floral arrangements (such as scaffolding)?

Are there any additional charges for the setup or delivery services?

– What is the florist's policy regarding damage or replacement of flowers if any issues occur during setup or delivery?
Above all, remember that effective communication regarding your floral requirements and decor is paramount. Engage in a comprehensive discussion about the delivery and setup details with your wedding florist well in advance to ensure both parties are on the same page and no crucial elements are overlooked. With the 50Gram Wedding platform, you can conveniently connect with local wedding florists in Malaysia.​
References and Reviews: Can You Provide References From Your Previous Wedding Clients?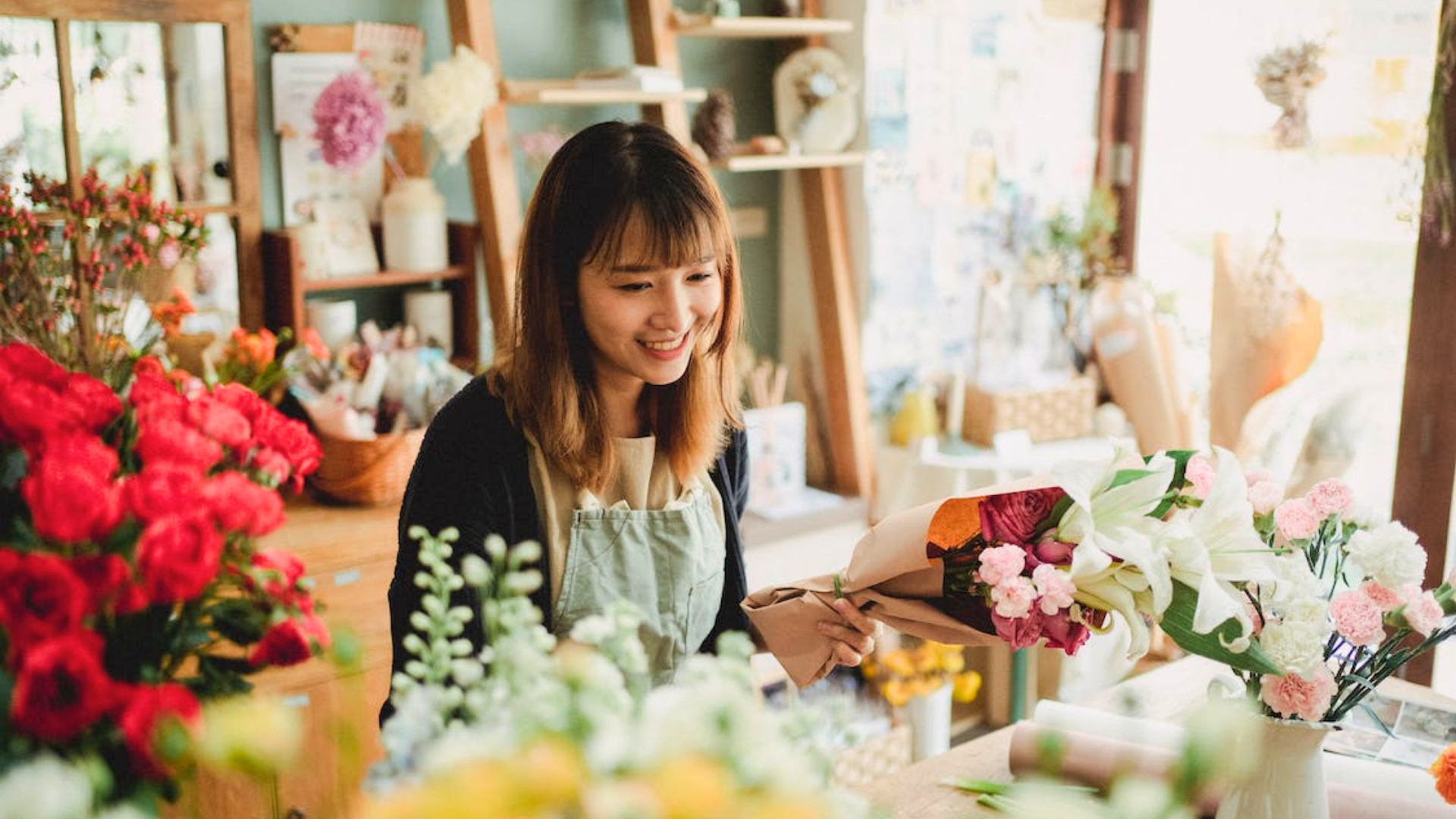 It is paramount to thoroughly evaluate a business's credibility before making any strategic decisions. Therefore, it is highly recommended that you inquire about references from previous wedding clients when considering a potential wedding florist. This step is vital in ensuring they can deliver the end product that aligns with your vision!
Positive reviews serve as a great source of reassurance. However, paying attention to how the florist handles negative reviews is equally important. Additionally, take a moment to explore their online presence and examine the feedback provided by their past customers. This will provide valuable insights into their customer service abilities and unwavering commitment to delivering exceptional products. 
Taking your research a step further, verifying if the florist is affiliated with any professional organizations or has received any prestigious awards would be beneficial. Lastly, it would be advantageous to review their portfolio and inquire about real-life events they have beautifully adorned if they have visual evidence to share. 
By conducting thorough research, you will gain peace of mind, ensuring that there are no unexpected surprises on your special day – ultimately alleviating one more concern from your plate!​
Conclusion
Experience the magic of your dream wedding flowers with 50Gram Wedding! We have curated the ultimate collection of questions specifically designed for wedding florists in Malaysia. By asking these questions, you can guarantee you will receive the most exquisite floral designs that will make your Wedding an extraordinary and unforgettable affair. 
Ask these important questions and discover the florist who perfectly aligns with your requirements, budget, and preferences. By asking the right questions today, you can ensure that your wedding flower arrangements are nothing short of enchanting, just as you have always envisioned!​