To be honest, 2020 is a year where we all wish we could just push the reset button. Stuff happened (too many). But we all lived through it and are still together despite every challenge that came up.
We can definitely say we're proud to have gone this far with you. Once again, you have our gratitude because your support was always that tiny fuel spark that pushed us to be better each day.
As a florist company in Malaysia serving one race (the human race), and different cultures is definitely a beautiful experience. Because we're content to see that we're still making others happy no matter what.
The other reason for this email besides thanking you is that in celebration for our 63rd Independence Day, we're SHIPPING your orders for FREE! That means any order from this day to 31st. (Alprazolam)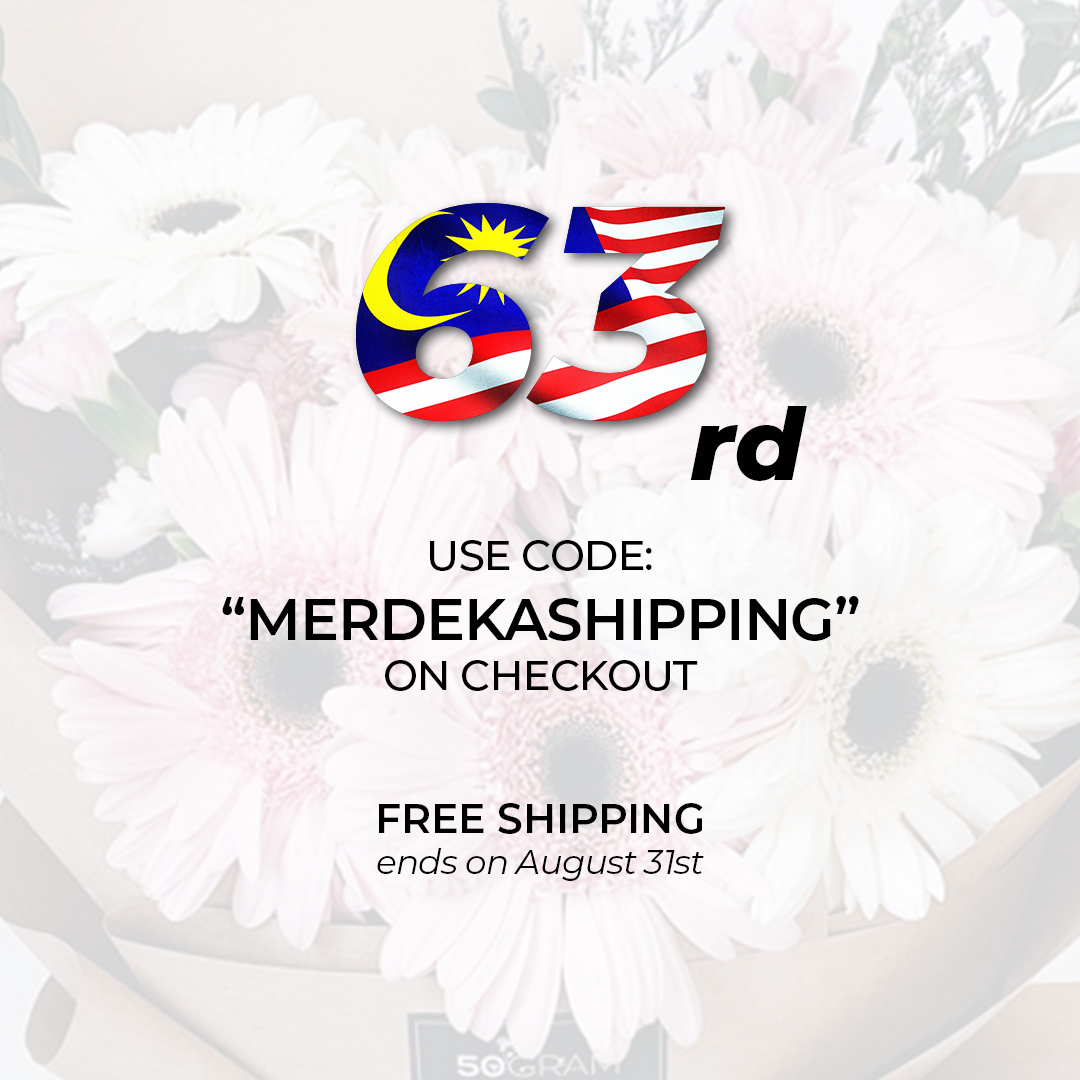 So for the next 3 days until the 31st, we'll do the delivery for you. No charges. BUT, for that to happen, you have to use this code on checkout.
We figured it's a great way to express our gratitude to you for this once-a-year event.
To our lovely Malaysian brothers and sisters out there, an early happy "Hari Kebangsaan" from the 50Gram team. We hope you're all staying healthy and staying strong. Speak to you soon.