Planning your dream wedding in Malaysia? Want to know the most popular blooms to make your special day even more magical? Look no further! As experienced wedding florists, we are in tune with the latest trends and styles. The flowers you choose will set the tone for your wedding theme and decor, so making the right choice is essential. Whether you're into bold, bright, soft, or romantic, we've got you covered.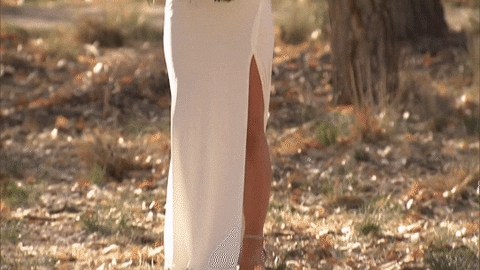 Get ready to make a stunning statement with these top-requested wedding flowers. Prepare to wow your guests and have them talking about your wedding flowers for years to come! We're here to reveal the flowers Malaysian brides love right now so you can make an informed decision for your celebration.
Roses: The Timeless and Captivating Wedding Flower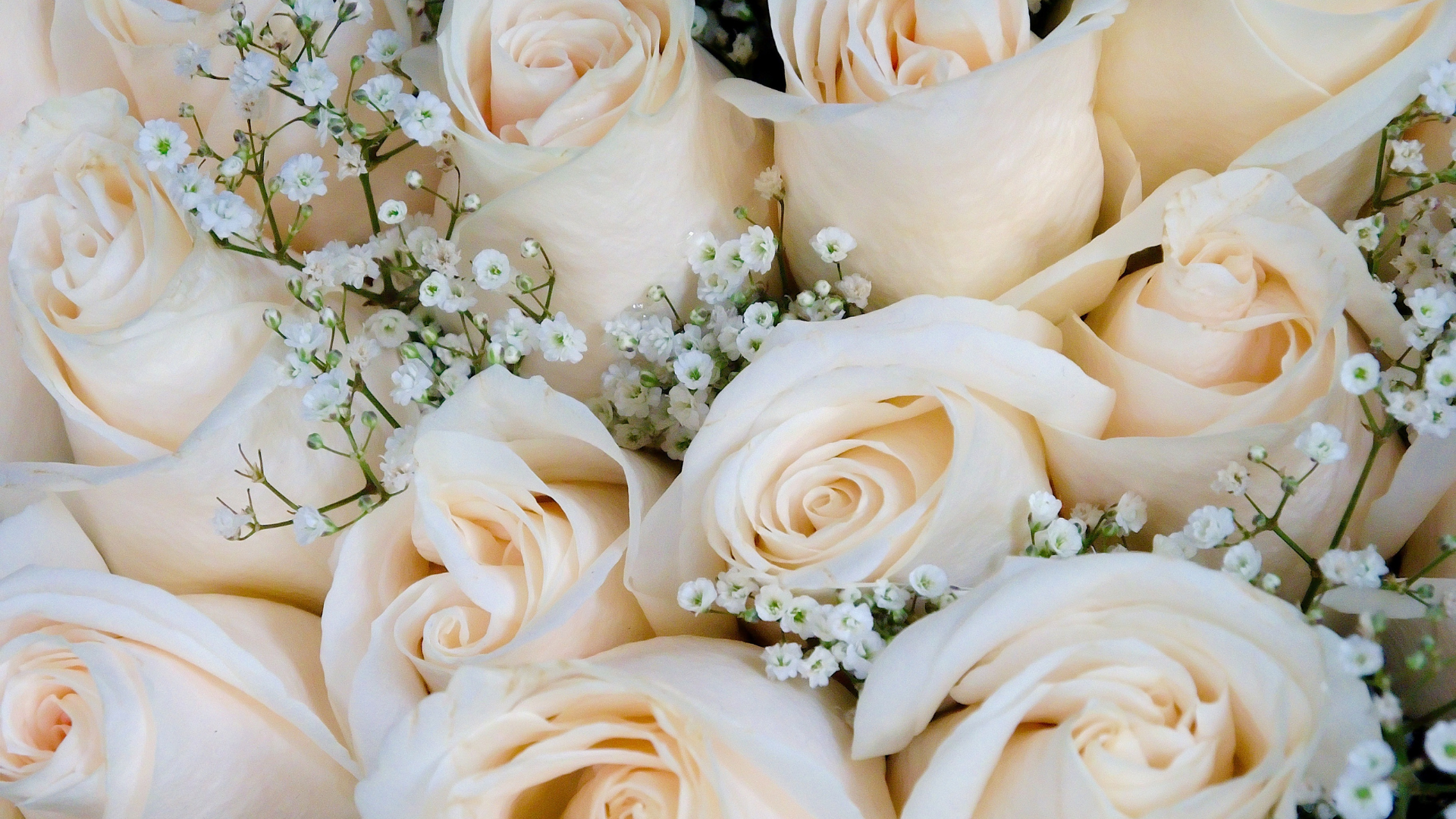 Roses have always been a beloved choice for weddings, and it's not hard to see why! As a bride in Malaysia, incorporating roses into your wedding decor is guaranteed to add a touch of elegance and romance to your special day.
The beauty of roses is timeless, and their enchanting fragrance sets the stage for a celebration filled with love. Whatever your wedding theme, there is a rose colour to match. Soft pastels can be achieved with blush or peach roses, while bold and vibrant hues can be achieved with red, orange, or yellow roses. White or cream roses are perfect for a classic and sophisticated look.
What makes roses even more remarkable is their versatility. They can be used in a variety of ways, from stunning bouquets and centerpieces to adorning your wedding arch or aisle. Scatter their petals on tables for an added burst of colour. Roses can be incorporated into boutonnieres and corsages to create a cohesive and elegant look.
With so many different types of roses available, you'll have an abundance of options to choose from. Spray roses offer a more relaxed and casual appearance with open blooms, while garden roses exude a lush and romantic vibe. Treat your guests to the delightful scent of hybrid tea roses or grandifloras.
Roses embody the essence of love, beauty, and new beginnings. No matter how you decide to incorporate them into your wedding, roses are guaranteed to leave a lasting impression. Their exquisite beauty and fairytale-like quality will captivate your guests and bring your wedding photos to life. It's hard to imagine a more perfect flower for your special day.
Lilies: Exquisite and Scented Wedding Blossoms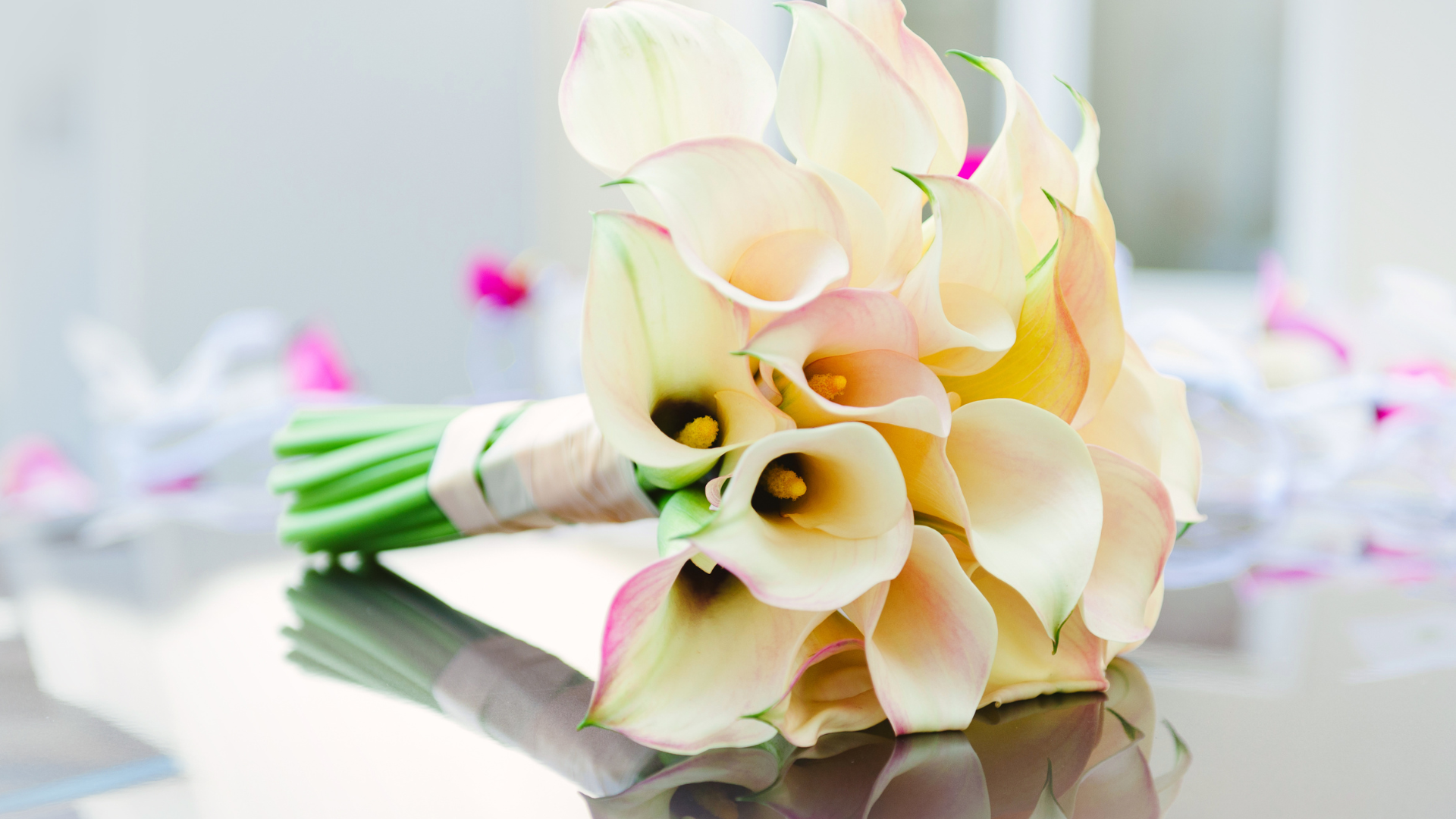 Lilies are undeniably among Malaysia's most beloved wedding flowers, and it's not hard to see why! These magnificent flowers boast large, eye-catching blooms that leave a lasting impression and fill the air with an enchanting aroma.
For those seeking a grand entrance, lilies are the ultimate choice! Their elegant and timeless flowers come in pure white, delicate pinks, and vibrant oranges, complementing any wedding effortlessly. Also, lilies are known for their impressive height, ideal for tall centrepieces and adorning church altars.
Grooms, take note! Lilies can enhance your appearance as well. Adorning your lapel with a boutonniere made of miniature lilies or lily buds will make you look dashing and exude a sweet fragrance as you await your bride at the altar. Moreover, the soft, glossy petals and slender leaves of lilies are captured beautifully in photographs, ensuring your wedding pictures are as captivating and aromatic as the real thing.
To truly amaze your guests, consider incorporating a lily bouquet or centrepiece that showcases multiple varieties with different colours and bloom shapes. The Oriental, Tiger, and Easter lily offer a delightful mix, creating a vibrant spectacle while their mingling fragrances fill the venue with a heavenly scent. Prepare for your guests to be captivated, constantly snapping photos and raving about the breathtaking lily arrangements!
With their timeless beauty, alluring fragrance, and array of colors, lilies remain a cherished and meaningful choice for Malaysian weddings. They embody purity, femininity, and eternal love—what could be perfect for your special day?
Orchids: Exotic Flowers for Tropical Wedding Themes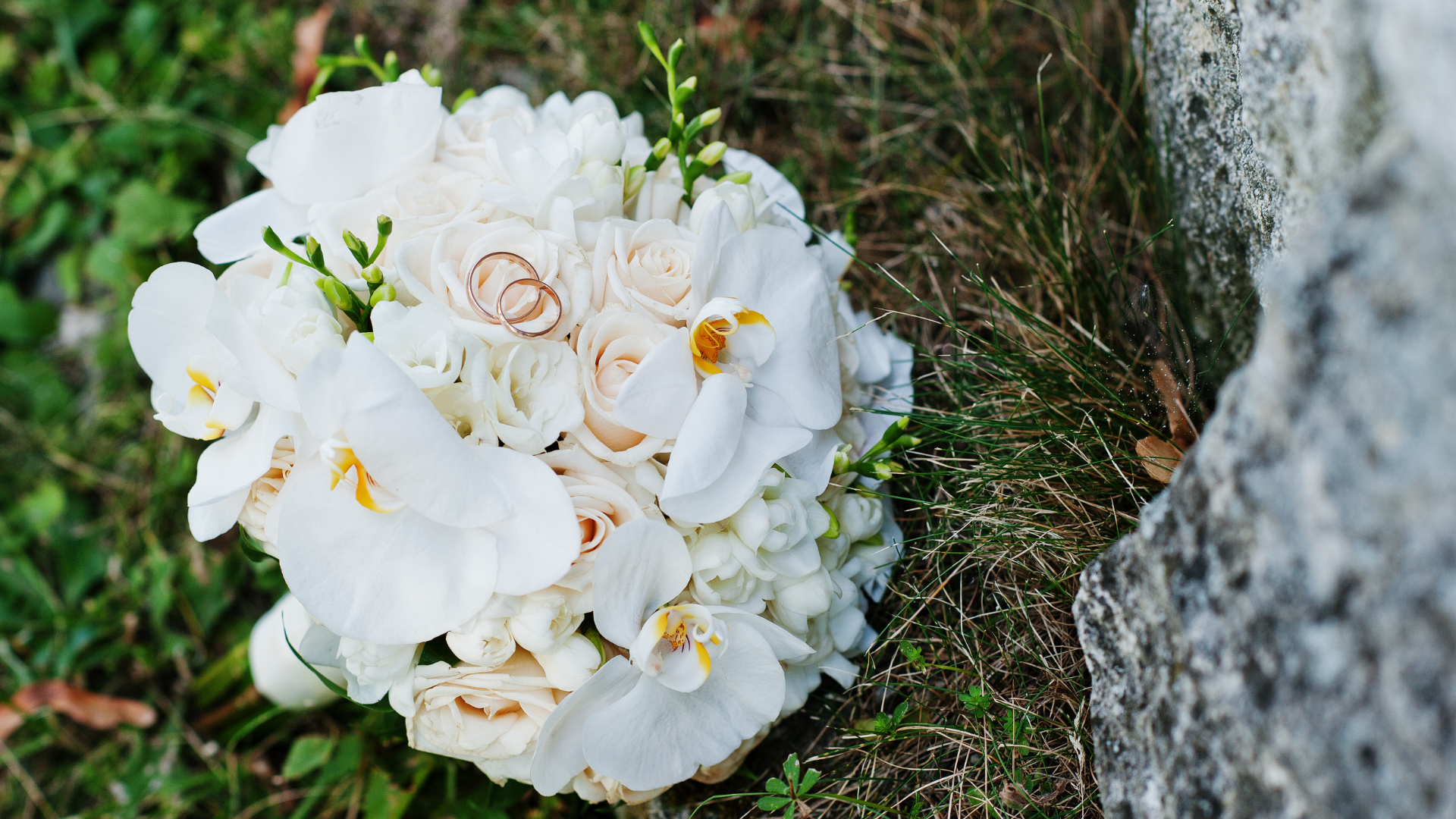 Indulge in the enchantment of orchidMalaysia'sthe most sought-after wedding flows. Their extraordinary blossoms and heavenly scent exude a captivating allure perfect for your big day. With a staggering selection of over 25,000 known species, orchids offer an astonishing array of colours, shapes, and sizes to complement any wedding theme.
From vibrant verandas to delicate dendrobiums, orchids present a breathtaking variety of options. Their vibrant blooms showcase a spectrum of pink, purple, red, yellow, orange, and white. For a striking appearance, opt for an orchid with contrasting lip and petal colours, such as the mesmerizing pink and yellow vanda orchid. Alternatively, the pure white dendrobium orchid exudes understated elegance. With abundant orchid types available, you are bound to discover the perfect match for your wedding colors and personal style.
Orchids effortlessly enhance the natural charm of tropical wedding themes. Their delicate petals and origins in lush rainforests evoke a sense of exoticism that complements palm leaves, bamboo, and tropical hardwoods. Embrace an organic, earthy ambience by displaying orchids in natural woven baskets or wooden planters. For an added burst of colour and an irresistible fragrance, scatter loose orchid petals on tables, captivating your guests' senses.
Orchids are a timeless and striking choice that infuses your wedding day with an unforgettable touch of tropical elegance. While the blooms of orchids may last for approximately 2 to 3 weeks, the lasting impression they leave on your guests will endure for years. Your photographs will radiate with vibrant hues and alluring shapes, forever capturing the exquisite beauty of your orchid-inspired wedding theme. For a cherished keepsake, preserve a few orchids from your wedding bouquet—a fragrant reminder of your special day that will stand the test of time.
Sunflowers: Delightful and Playful Wedding Accents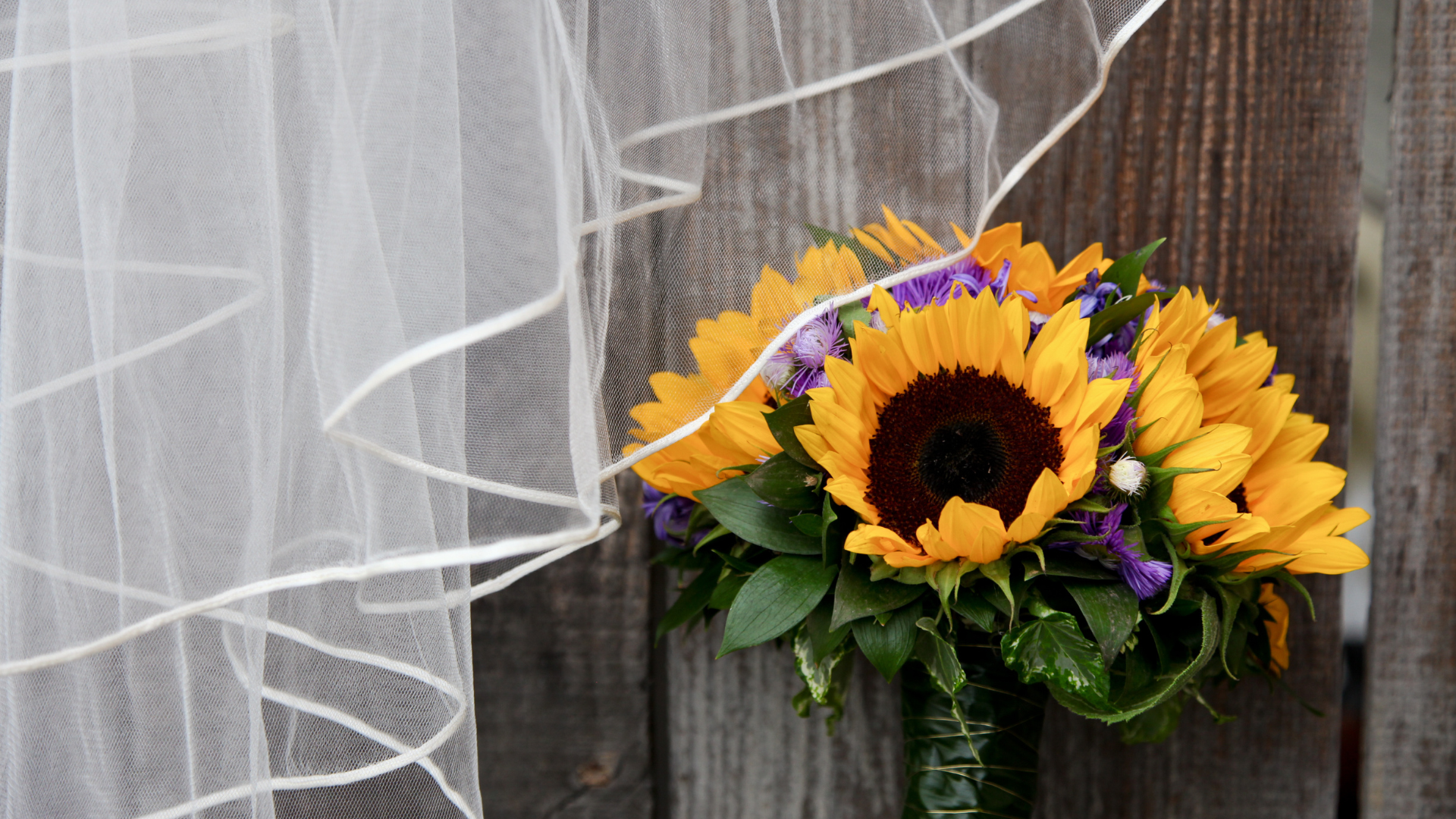 Sunflowers are the ideal playful accent for any joyous Malaysian wedding. Their vibrant yellow petals are guaranteed to bring a smile to your guests' faces and uplift the atmosphere of your celebration.
For ages, sunflowers have symbolized adoration and loyalty, representing the bride's everlasting love and devotion to her new partner. Their sunny disposition and ability to always face the light serve as a perfect metaphor for a new marriage filled with optimism, happiness, and warmth.
The bold yellow colour of sunflowers adds a lively burst of colour to any wedding colour scheme. Their striking shade complements a variety of colours, from gentle blush pink to deep navy blue. Incorporate sunflowers into the bridesmaids' bouquets for a vibrant touch, or use them in the reception centerpieces and decorations to add an extra cheerful vibe.
There is an undeniable whimsical and charming quality to sunflowers that captures the playful spirit of a wedding. Their large, open blooms and sea of yellow petals evoke delight and cheerfulness. Get creative and use sunflowers in unexpected ways, such as:
Placing a single bloom in the groom's boutonniere

Adding sunflower accents to the cake table

Using sunflower petals as natural confetti for guests to toss

Featuring sunflowers in the photo booth props for some fun and casual shots
Sunflowers bring vibrant energy, warmth, and merriment to a wedding celebration. These cheerful blooms reflect the joy and bliss of new beginnings, making them the perfect choice for any Malaysian couple who loves fun and laughter. Their radiant beauty and whimsical charm will ensure your big day is filled with brightness, laughter, and smiles.
Gerbera Daisies: Vibrant and Lively Flowers
Get ready to add a burst of cheerfulness and colour to your special day with Gerbera daisies! These flowers are incredibly popular for weddings in Malaysia, and it's easy to see why.
When it comes to Gerbera daisies, you have an array of vibrant hues. Whether you prefer bold reds, sunny oranges, cheerful yellows, delightful pinks, or classic whites, these flowers infuse your wedding decor with a lively burst of colour. You can go for a sophisticated look with a single colour or create a playful atmosphere by mixing and matching different shades.
With Gerbera daisies, you don't have to worry about breaking the flowers, allowing you to use them generously throughout your wedding without any financial stress. Plus, they are low-maintenance, which means your florist will have no trouble sourcing and arranging them, giving you more time to focus on other important aspects of your wedding planning.
Gerbera daisies are incredibly versatile and can be used in various arrangements to suit your preferences:
Table Centerpieces: Their round shape and abundant blooms make them perfect focal points for your tables. Bouquets: A vibrant Gerbera daisy bouquet will add a touch of radiance as you walk down the aisle. Boutonnieres and Corsages: Whether it's a single Gerbera daisy or a small sprig, these flowers are an excellent choice for boutonnieres and corsages for your wedding party.
You can easily customize Gerbera daisies to match your wedding theme by incorporating greenery, wrapping the stems in ribbon or twine, or selecting a specific colour palette. The possibilities are endless!
Gerbera daisies are the ultimate wedding flower for injecting a fun and whimsical charm into your celebration. Their versatility, affordability, and low maintenance have made them a favourite among florists. With a wide range of colours and customization options, Gerbera daisies can effortlessly bring your creative wedding vision to life.
Conclusion
Congratulations! You are now equipped with insider knowledge about Malaysia's most sought-after wedding flowers. Roses, orchids, and lilies reign supreme, and incorporating these exquisite blooms into your special day is a foolproof choice. Their sheer beauty, delightful fragrance, and ability to create a lasting impression will guarantee that your wedding decorations are an absolute success and leave your guests with an unforgettable experience. Whether you choose a single variety or mix and match for an eclectic flair, these wedding flowers will bring your celebration to life. Select your favorites and let your talented florist work their enchantment! Your dream wedding is just around the corner.