Who doesn't like rainbows?
It's literally like the second thing closest to "Happiness."
So we came up with a bouquet dedicated to that colourful feeling of joy.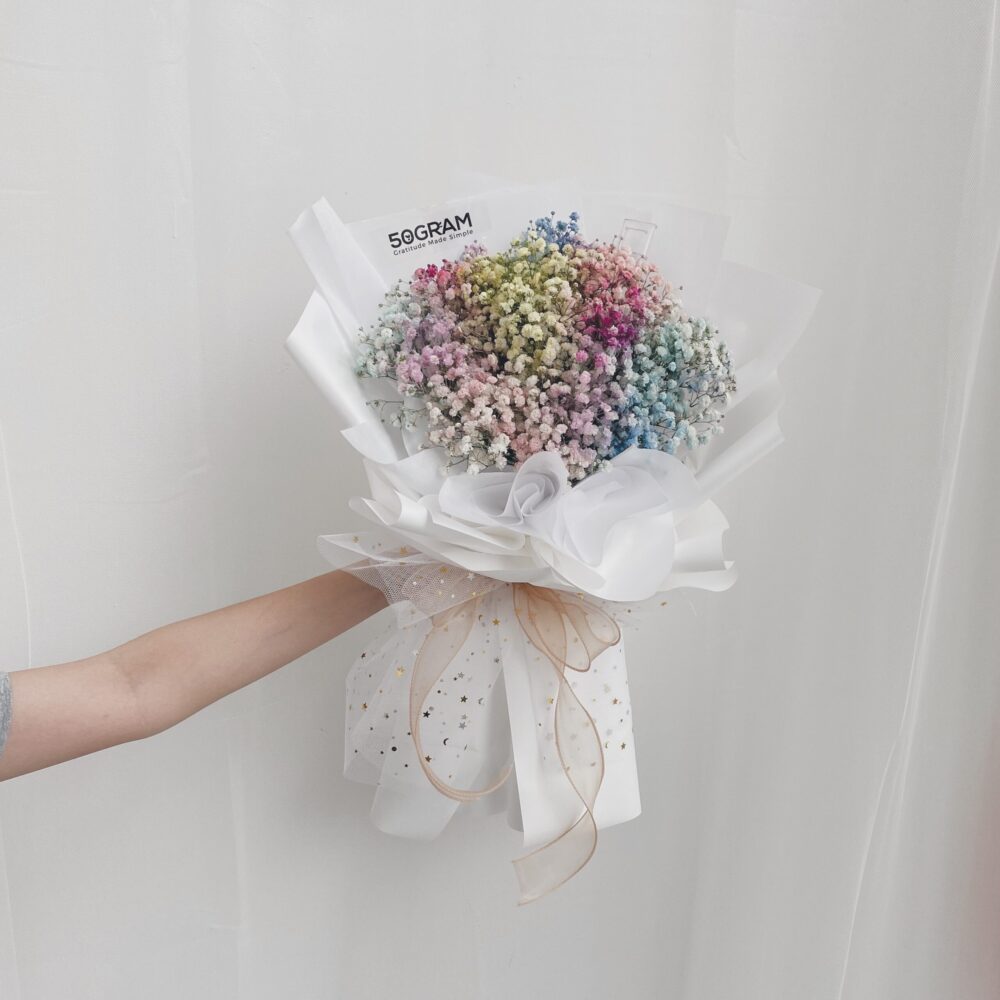 Sure, some people prefer Lambos (not everyone can afford it).
This however, will not only be affordable but it'll definitely bring a smile as vivid as the 7 colours of a rainbow. Perfect for cheering anyone having a "rainy" day.
After all, Rainbows come after hurricanes and rainstorms.
Like seeing beautiful things in real life, wait till you see this one for yourself! GET MY RAINBOWGHINI