Hey,
Just asking, ever wonder what goes behind the bell-jarred beauties that look like it came out of Beauty and the Beast?
There's just something special about jarred preserved flowers that represents eternal love.
Now we wonder: "What's the work that goes behind making it?"
We're talking about carefully placing each bloom to make it look magical rather than cramming a floral mess into the jar.
This is something that once get it right, you'll surely make someone feel like they're the luckiest person in the world with you around.
There's no better feeling than seeing the receiver smile. Which is why we wanna share our lessons with you through a hobby workshop.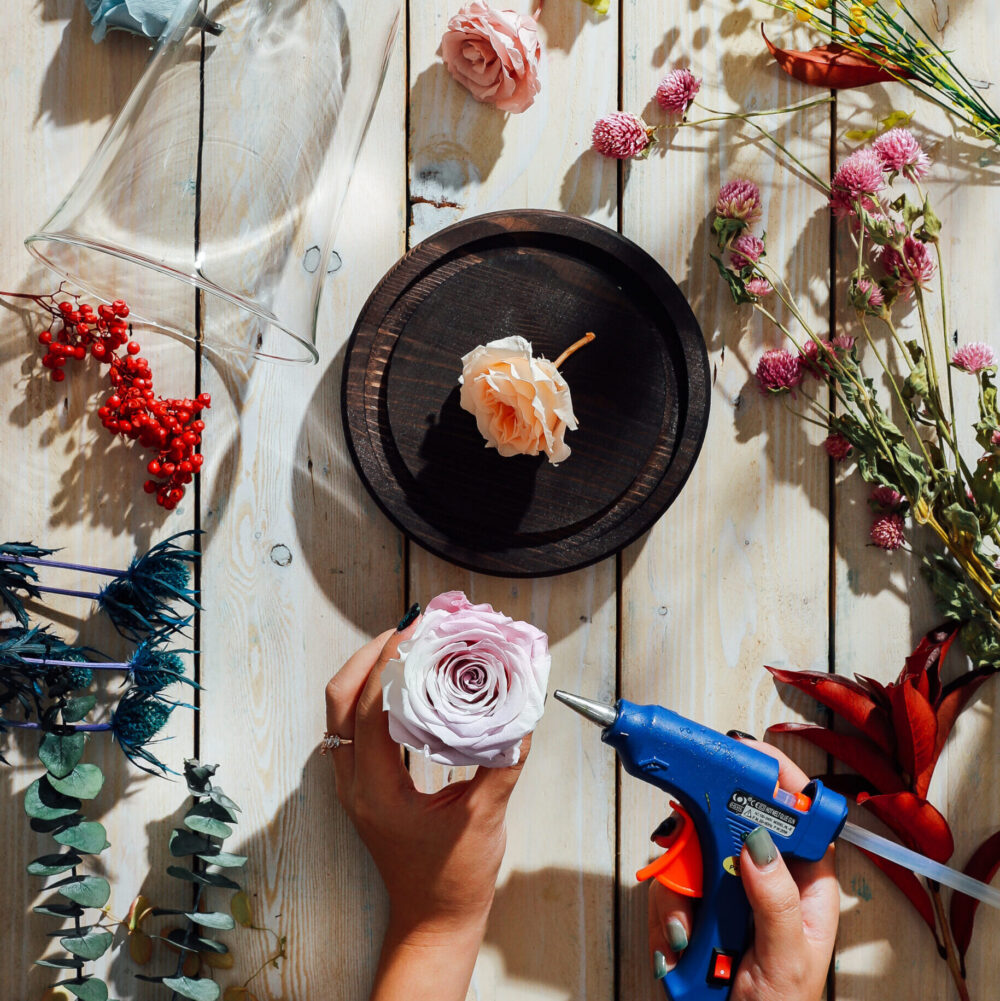 In this, you'll learn how to make your very own preserved flowers. Step-by-step with all materials provided.
Most importantly, if you're new to this don't worry as our floral designers will be there for you every second of the class. So you're sure to make an excellent piece of art no matter what.
After this, you'll have the skills to make preserved flowers in the future as gifts for any occasion you can think of.