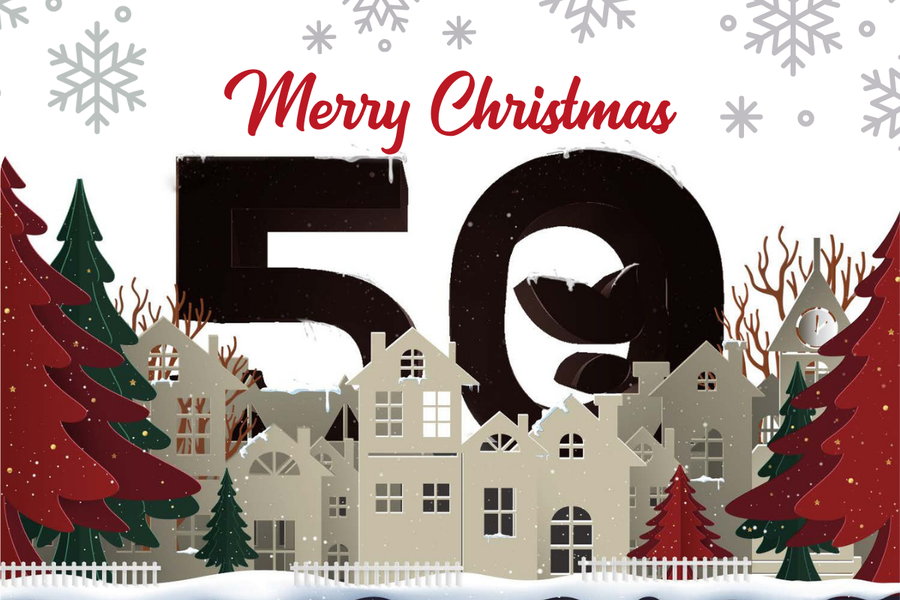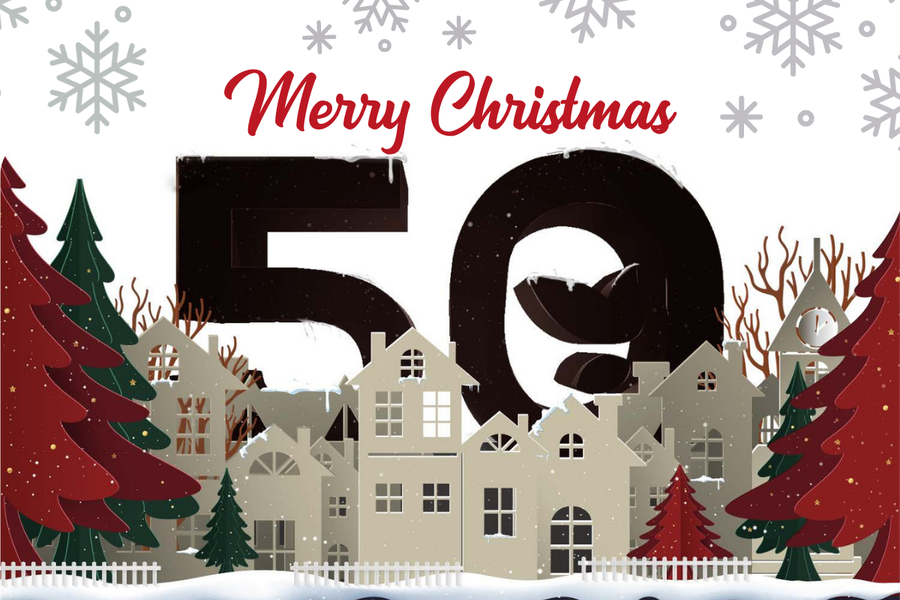 Merry Christmas Wishes
Christmas is the ideal time to celebrate families, joy, and community. It's a time to celebrate and consume copious quantities of food and drinks to keep warm throughout the chilly winter. Whether you're enjoying this festive season with each other or apart, you'll probably want to write the warmest and lovely "Merry Christmas!" wishes in your Christmas cards.
You are the most precious Christmas present I could have asked for.

Wish you a Merry Christmas! May your enjoyment be abundant and your expenses be little.

This Christmas eve, I wish you nothing but the best.

May your Christmas be filled with laughter and pleasure!

Wishing you Merry Christmas and a Happy New Year ! This next year, I hope you nothing but blessings.

May the genuine Christmas spirit shine brightly in your heart and brighten your journey.

Best Christmas wishes for a joyous and bright Christmas season!

A Christmas wish for you: joy, warmth, and love.

This Christmas season will provide you and your family with plenty of entertainment and excitement. 

Whether traditional or modern, my Christmas philosophy is simple: Love others.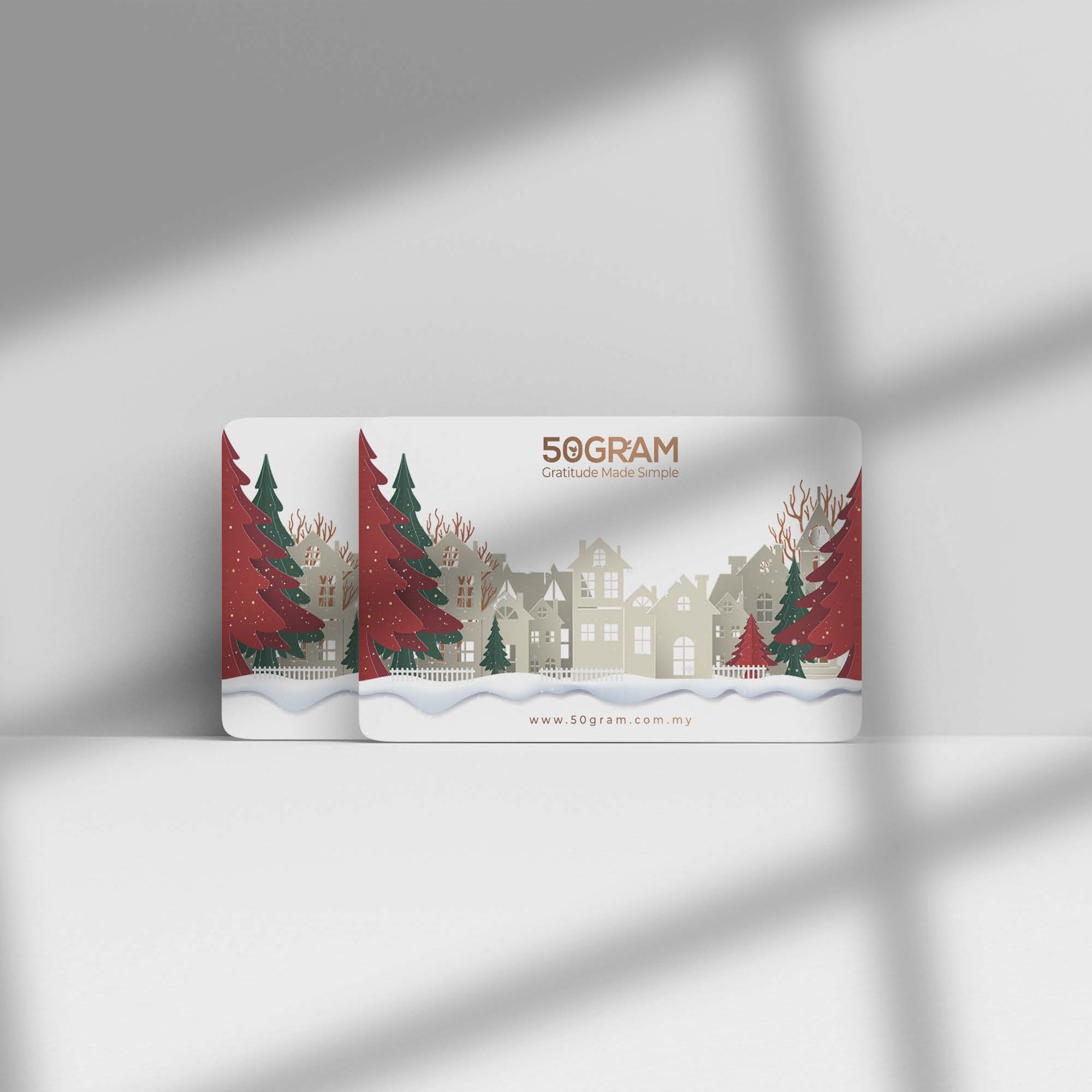 Christmas Quotes
Aside from playing your favourite Christmas song on repeat, enjoy Santa's magic this Christmas by memorising Christmas quotes and catchphrases to celebrate with your friends and family.
Rejoice, the Lord has arrived; let the Earth accept her King.

We shall have lasting peace on Earth when we celebrate Christmas every day.

The method you enjoy Christmas is considerably more significant than the amount you spend.

Life's most beautiful and delicate things cannot be seen and even touched. They must be experienced with the heart.

Christmas will still be the same if we stand together, hand in hand.

A delight shared becomes a joy double.

Christmas sticks to you like glue. It helps to keep us all together.

I'm wishing for a snowy Christmas like the ones I remember.

The giver is more important than a present.

At Christmas time, remembrance, like a light, shines brightest.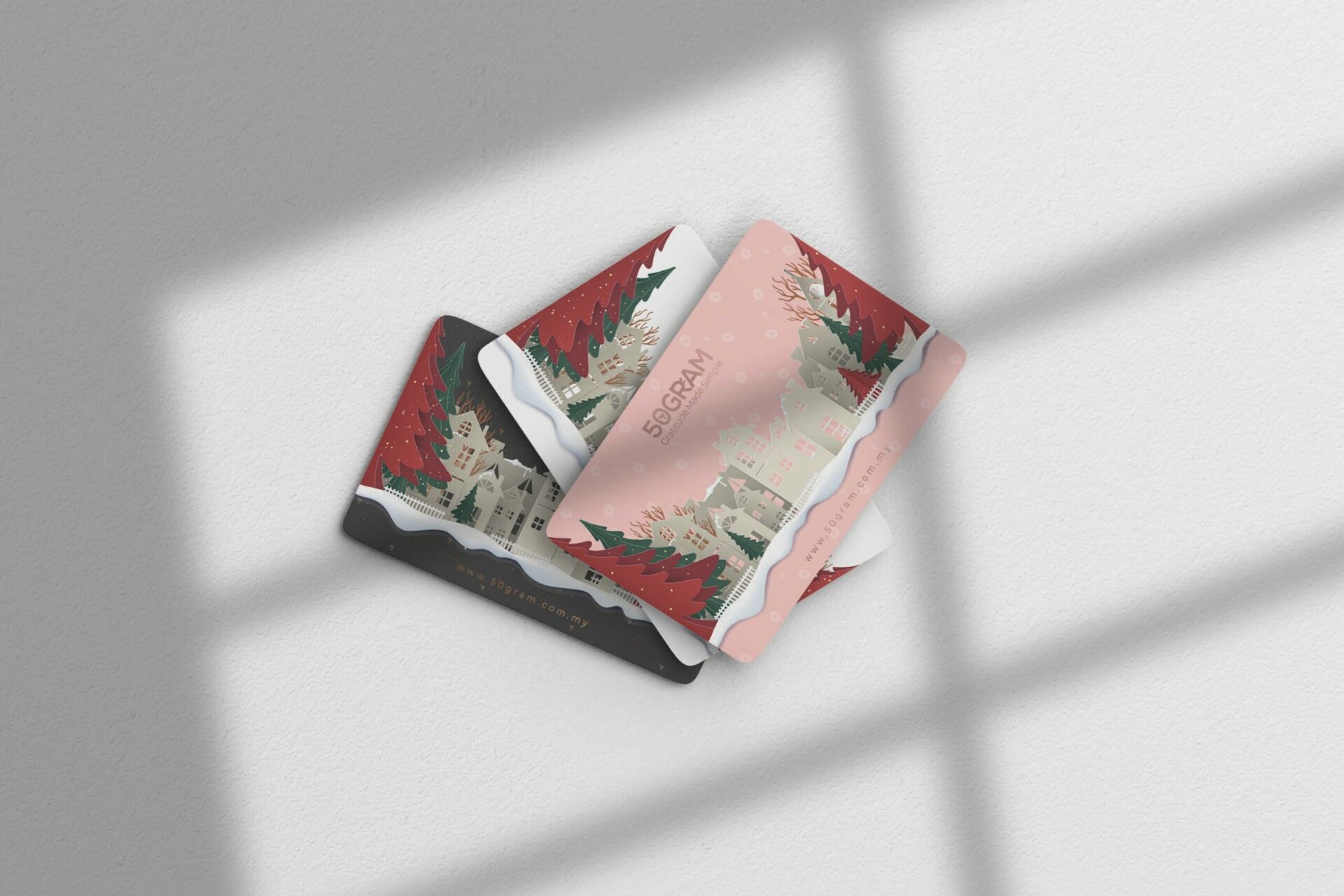 Short Christmas Wishes
Christmas is an excellent time to be inventive. Because the holiday's traditional ambience lends itself so well to homemade gifts and personal thoughts. But it's also because, let's face it, Christmas can get pricey if you don't do at least part of the work yourself.
Wishing you a merry christmas blessings and wishes.

Peace and joy to you!

I'm sending you plenty of love.

Many Christmas loves and hugs.

May your families and home be filled with good news.

May this Christmas filled with joy and love.

May Jesus bring you only the most excellent gifts. Christmas greetings!

Have a lovely and joyous Christmas!

Cheers to a beautiful holiday season!

Merry Christmas from somebody who cares deeply about you.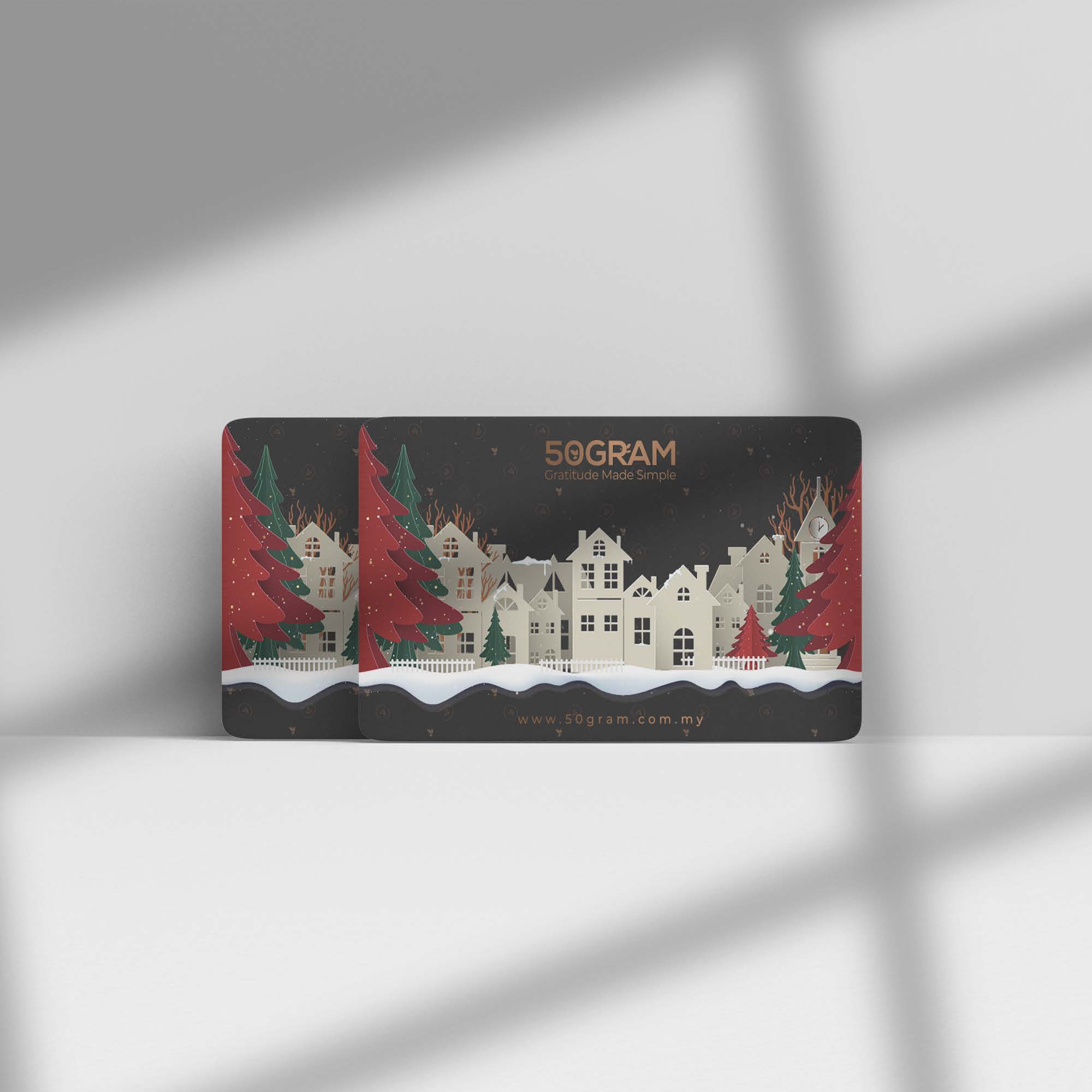 Religious Christmas Wishes
Christmas is a joyous and celebratory holiday. Sending religious Christmas blessings to your loved ones would bring enormous meaning to the occasion. This Christmas season, get them near to God. Through your Christian Christmas cards, you may assist people in connecting with Jesus and God. Send these religious Christmas Wishes to your loved ones to remind them of the true meaning of Christmas. Here are some ideas for holy things to put in a Christmas card if you're stumped.
Christmas greetings! I wish that Jesus leads you to happiness and delivers you from every adversity.

I wish you all the pleasure, health, and prosperity in the world. Merry Christmas, sweetheart.

May your homes be peaceful, your life is entire with love, and your hearts be filled with faith! Merry Christmas to everyone.

I pray that God's holy presence illuminates your heart and leads you to eternal brightness. Wish you have a wonderful Christmas!

Christmas blessings! I pray that God's blessings pour upon you during this holy period and that all of your prayers are answered.

May you always be blessed by Jesus' blessings. Best wishes for the holiday season.

May the delights of Christmas bring you happiness and kindness all year long.

May you have the most lovely and warm Christmas ever, and enjoy it to the maximum.

May the Lord shower us with his love, kindness, and pleasure! Christmas greetings. I hope you had a wonderful Christmas.

I thank God for bestowing you upon me. May we always be able to spend Christmas together.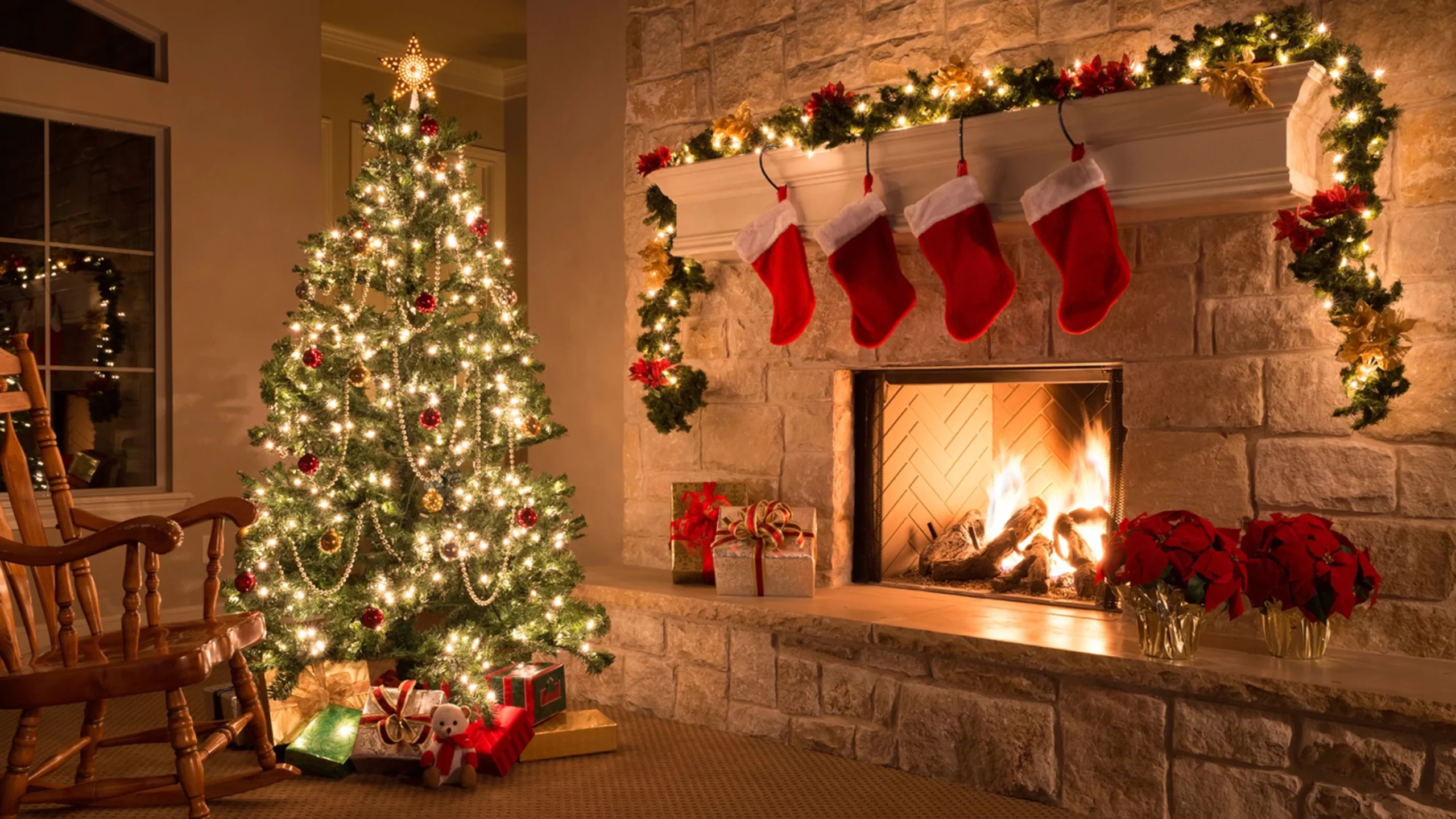 Meaningful Christmas Greetings
Sending meaningful Christmas wishes is a fantastic way to share Christmas happiness and tell those you care about that you're thinking of, whether you'll see them this holiday season or just have them in your thoughts. Making the most fantastic Christmas greetings for your holiday cards is not stressful or complicated. Whether you send a Christmas card to friends, family, or coworkers, you can make their day by selecting the most significant Christmas phrases to help fire their holiday spirit.
The pleasure of Christmas may be seen in the eyes of children. We discover its significance in their hearts.

Whatever is lovely. Whatever is significant. Whatever makes you happy. Perhaps it will be yours this Christmas season and all year long.

To a happy present and a fondly remembered past! We raise a drink for you every Christmas and send you our warmest wishes.

You usually made Christmas memorable for me. I hope you can sense my love and appreciation now. I send you my best wishes and blessings.

I wish you a stress-free and peaceful Christmas.

May the proximity of your dear ones, family, and friends bring you joy.

I hope your Christmas festivities are filled with joy, surprises, and magic!

Warmest greetings for a pleasant holiday season!

There was a star above, a silent night, a lovely present of compassion and happiness. Merry Christmas to you!

Christmas greetings! May you be showered with many pleasures on this day.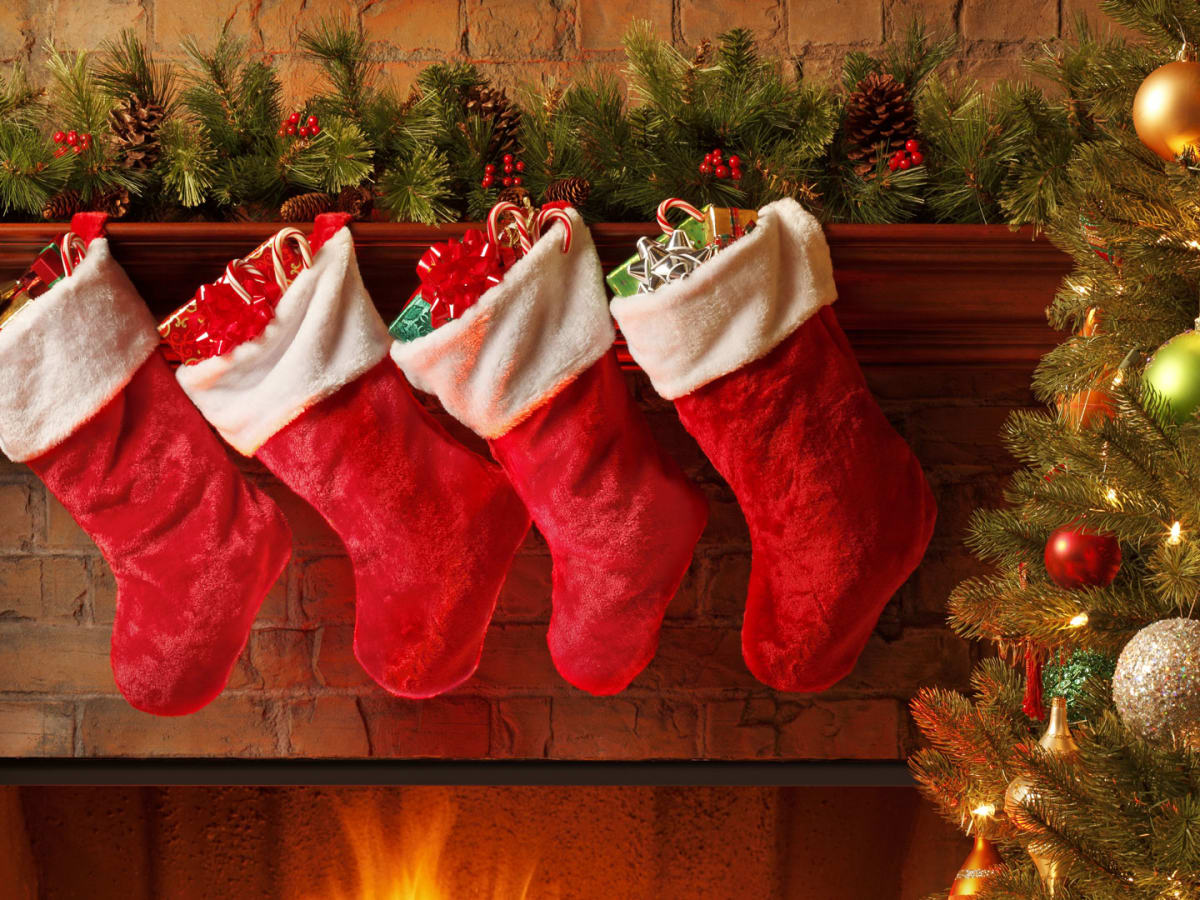 Funny Christmas Wishes
Here are some funniest Christmas gifts to make your dear one laugh. Here are some humorous Christmas wishes and messages for this holiday season. 
Happy Christmas! I hope your smiles are as huge this Christmas as your credit card statement! I wish you the best in success and a fun time.

I hope Santa fills our stockings with cash rather than gifts and toys. I know you want the same thing. Merry Christmas to you!

Christmas is really a season of marvels. It consumes all of my savings! That is the enchantment of Christmas, Merry Christmas!

Merry Christmas, my dear! Christmas is mostly about spending time with loved ones. So plan on spending the whole day out with me tomorrow.

Let your Christmas be as fat, joyful, and abundant as Santa's! Christmas greetings!

Christmas is mainly a holiday for children. But until the monthly bills arrive, we adults may also enjoy it!

Keep smiling and have fun. Because after Christmas, no one will care if you appear or not!

I've finally discovered the meaning of Christmas; it's for those who can't spell it!

May your name not appear on Santa's naughty list this year! Have a pleasant and joyous festive period with your loved ones.

Enjoy this Christmas until your name appears on Santa's naughty list. Have a wonderful Christmas!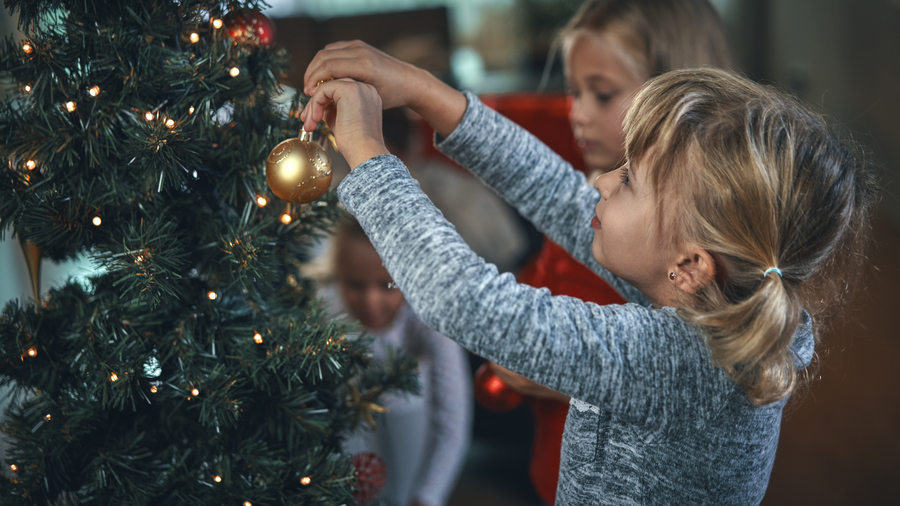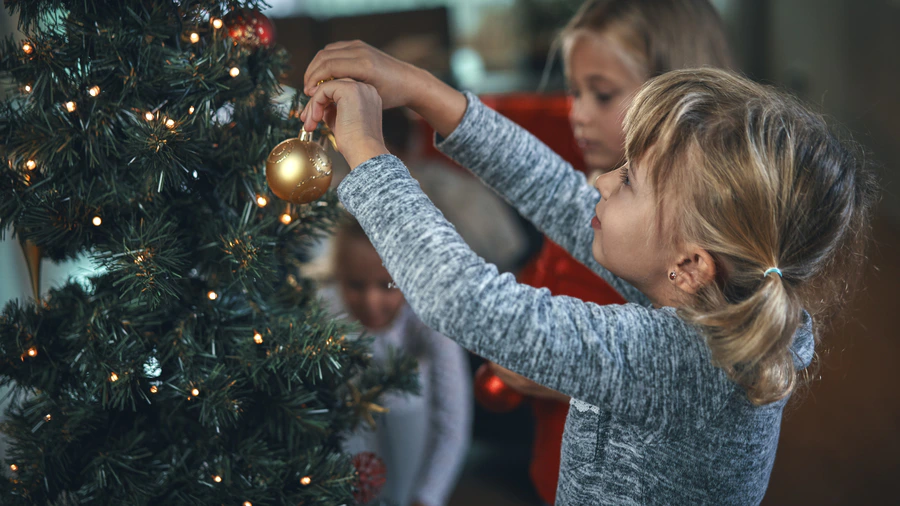 Merry Christmas Wishes to your family.
If you unsure what to put on a Christmas card for family members and friends, these Christmas wishes can assist you in wishing them on this special occasion. It's never been simple to send your Christmas love and blessings.
Merry Christmas, and best blessings for health, happiness, peace, and fulfilment for you and your family.

Merry Christmas to you and yours. May this winter of blessings and optimism shine brightly in your life. I adore you.

Many prayers and love are being sent forward on your way during this Christmas season. Merry Christmas to you and your loved ones!

May Lord continue to bless you in all aspects of your life. Christmas greetings to my friends and family.

May the Christmas spirit bless you now and tomorrow. Merry Christmas and a prosperous New Year!

I Hope Santa bring our family virtue and pleasure this Christmas! Christmas greetings!

I wish you a wonderful Christmas season. I want to you can have a pleasant Christmas!

Merry Christmas to you! I hope that this holiday season improves your days and life.

Thank you for making the Christmas season more meaningful by sharing it with me. Merry Christmas to you all, my lovely family.

Without the participation of family and friends, Christmas would be incomplete. You are all accountable for making Christmas a memorable occasion. Everyone should have a Merry Christmas.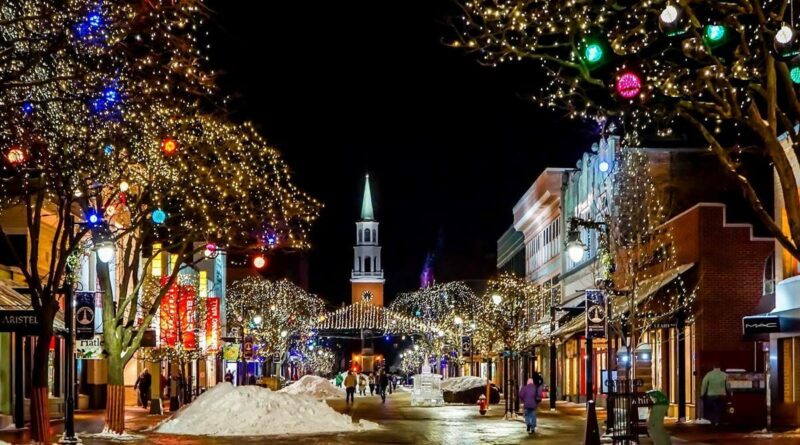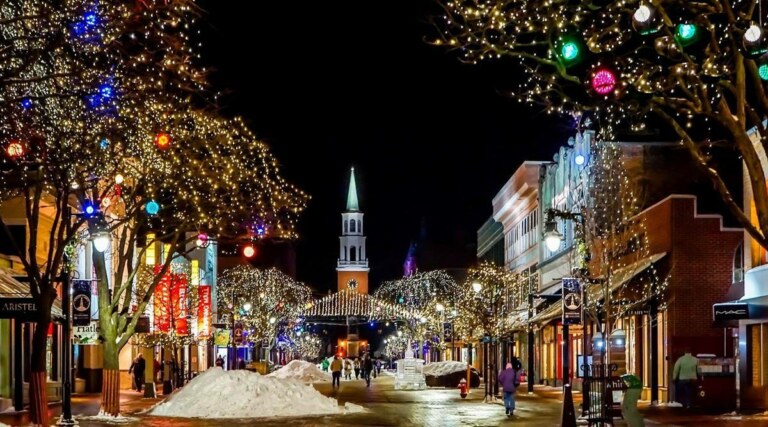 Merry Christmas wishes to friends.
Don't forget to greet your pals with a Merry Christmas this year. Send them a lovely Christmas greeting along with a beautiful gift. Choose one of these and send it to a friend.
May this Christmas bring peace and joy to you and your family. Merry Christmas to you, my pal.

Happy Christmas to you and your dear ones! I wish you a wonderful weekend home full of fun and joy!

May God take all your grief and improve your quality of life with some colour this Christmas. Merry Christmas and a Happy New Year.

Dear buddy, Merry Christmas. May Christmas nights bring you warmth, pleasure, and well-being. Allow the lights of Christmas to lead you to success, wealth, and tranquillity in your life.

This Christmas, I hope you have a joyful, healthy, and colourful life. Take this opportunity to spend time with family, friends, and loved ones.

May you be blessed with love, pleasure, and gladness this Christmas. Merry Christmas, buddy.

I wish you a happy and blessed Christmas. Peace be with you.

Always allow the Christmas lights to guide you to progress, prosperity, happiness, and tranquilly in your life! Merry Christmas, my dearest pal!

I wish you a wonderful, colourful, and loving Christmas. May this Christmas bring you joy and serenity.

You are always near my heart, no matter how far you are. This Christmas, I'm missing you terribly. Merry Christmas to you, my darling.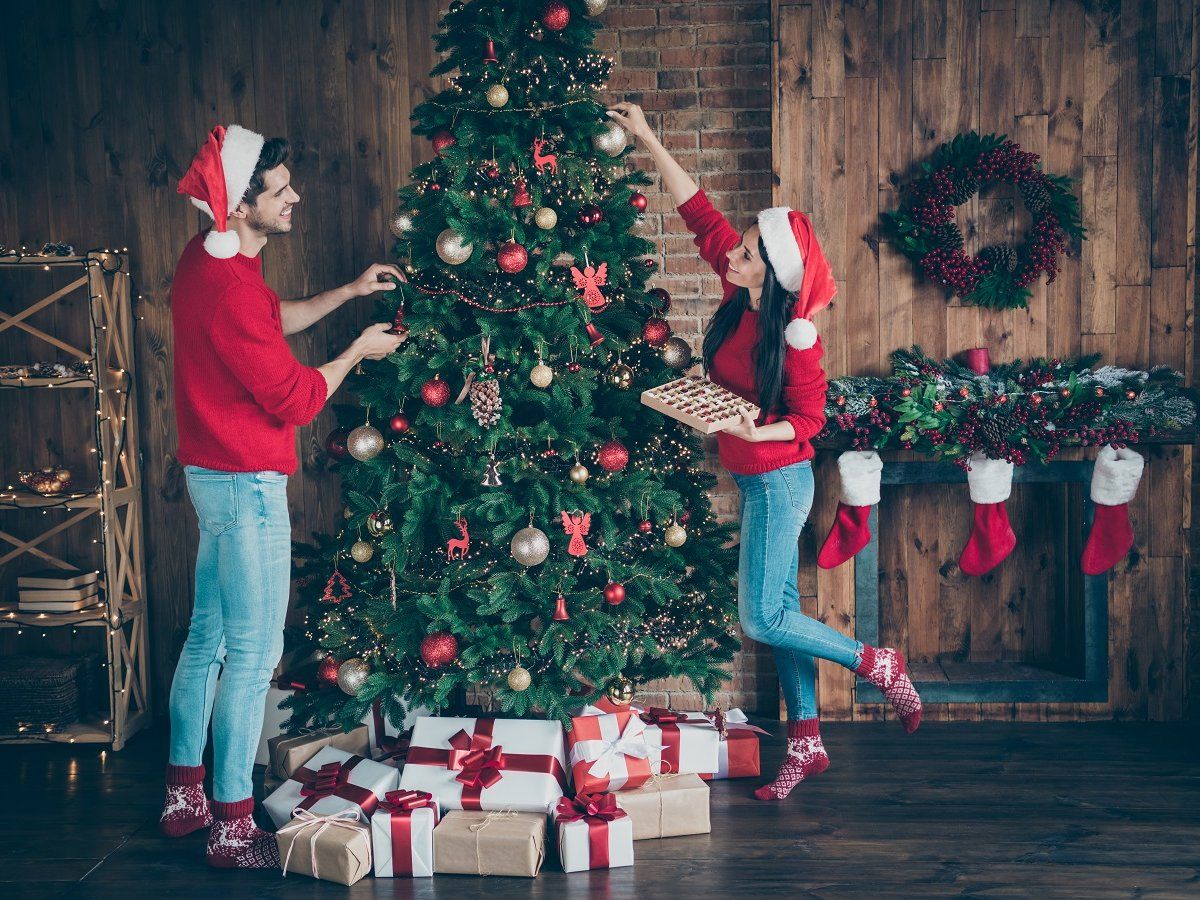 Christmas wishes for loved ones.
There is no more significant way to phrase Merry Christmas romantically than this. You may romantically tell your loved one Merry Christmas with a lovely Christmas present to wow them. Here are some Christmas wishes for you to write in your greeting card.
Christmas blessings! The greatest Gift is when you spend the entire day and night with me. My hope for this season is to spend more time with you.

Merry Christmas to the most critical person in my life. You are incredible! I am grateful for all the great moments you have given me.

Thank you for entering my life. Thank you for making every minute count. Your's giving me the strength to confront any challenge in life. Merry Christmas to you, my darling. Continue to be blessed.

On this happy occasion, you are the only person that comes to mind. Thanks for bringing happiness and love into my life. Merry Christmas!

Christmas is about always loving, caring for, and making you smile. I look forward to spending every Christmas with you.

Whenever I think of you, the warmth of your affection melts my heart. Your love can make every Christmas memorable for me!

Every year has become a Christmas period for me since you entered my life. You've become the source of all my joy!

Merry Christmas, my darling! Tonight is your night! There is no more suitable time than Christmas to express how much I adore you.

Our sincere love cannot be changed by distance. This Christmas and consistently, you are in my love and prayers.

Every Christmas is a great opportunity for me to make you laugh and fall in love. This Thanksgiving will be no different. Merry Christmas!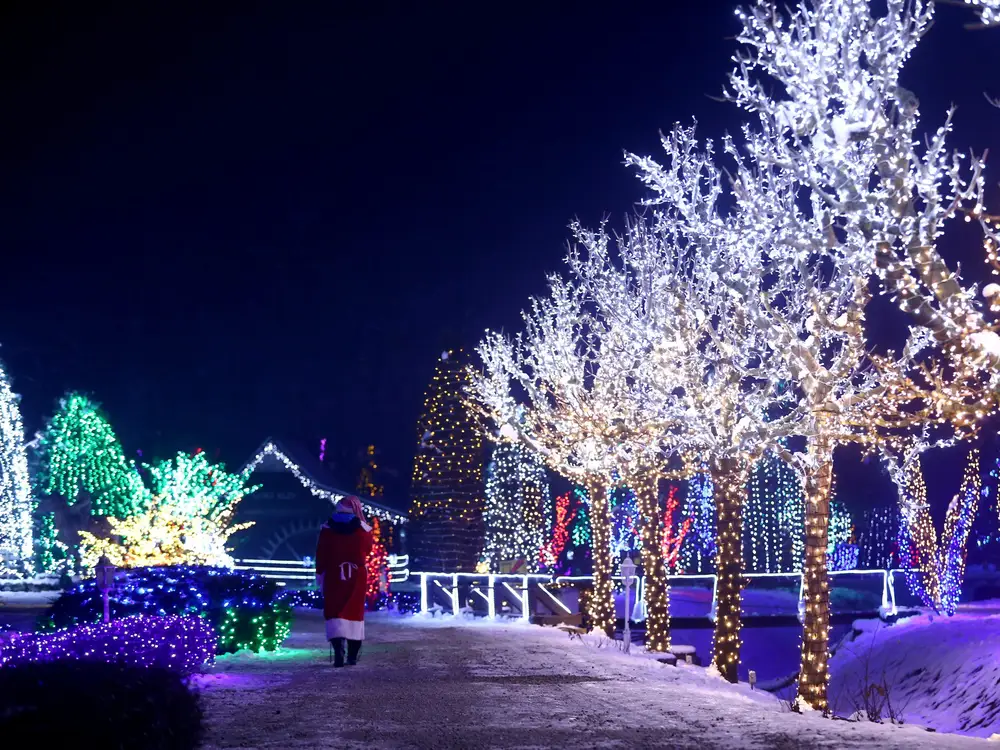 Inspirational Christmas Wishes
I know you'll have the greatest Christmas this year, and I hope you're ready! Merry Christmas.

Christmas is similar to life. It will return what you put into it. So, I hope you bring all the pleasure to Christmas that it needs this year!

Every part of your life is excellent, in my opinion. Merry Christmas and a prosperous New Year!

Your relationship has planted the germ of a Christmas tree in my mind, and I am finding time to celebrate the holidays with you.

Merry Christmas, my beloved, complete with love and optimism! Forget about your concerns and enjoy this wonderful Christmas with family and friends.

Whatever you have planned for this holiday season, big or small, I wish you a billion times more fantastic!

This Christmas, I hope you'll be able to go and do something philanthropic for those less fortunate since this will instantly make your holiday more joyful!

Spending this holiday season without you will be like getting a Christmas tree without bulbs since you are the significant source of my joy, smiles, and laughter.

This Christmas, I wish you to go out and buy presents for the person who makes you the angriest. I don't know what will if it doesn't brighten up your Christmas.

This Christmas is about more than just the present. You are also planting seeds for future Christmases, which you may not be there for but are nonetheless affecting via your selflessness now.
Christmas is a momentous day, and we can send flowers or presents to rejoice with family or friends during this occassion.
Send your Christmas Wishes with 50Gram Gifts and Flower Bouquet to fill the Christmas with joy and love. Besides that, we have some surprises signed jointly with Disney Mickey and friends / Princess 
Follow us on Facebook and Instagram.